Shell Ventures (SV) is the corporate venture capital arm of Shell, a leading global energy provider. They launched a new $1.4B investment fund in December 2021 to thematically invest in three core areas: power, mobility, and industry.
SV has 80+ portfolio companies, LP positions in a dozen top climate tech funds, and a seed stage-only fund called SVX that invests in the earliest innings in the above-mentioned core areas. The Shell Ventures team of 30+ operates across 10 offices in 7 countries with investments throughout 5 continents.
Fund Snapshot:
Stage: Seed to Pre-IPO
Check Size: $1M to $50M
Geography: Global
Lead/Follow: Flexible (lead on highly strategic deals)
Why was Shell Ventures created?
Shell Technology Ventures was originally founded in 1996 as a way for the fund's parent company to incubate and spin out its technologies and commercialize them. However, as the threat of climate change loomed closer, Shell sought to find a greener future for energy. In 2012, Shell Technology Ventures changed its name to Shell Ventures to expand their scope to:
include business model and technology innovation, and
to accelerate the transformation of energy, mobility and industry/decarbonization
SV is closely aligned with Shell, helping the parent company gain early access to new technologies and business models, obtain insights on new markets and services, and leverage third-party funding to collectively de-risk novel solutions.
What domains in climate tech does Shell Ventures have the greatest expertise in?
SV invests thematically across three core areas in which the parent company and its product offerings play an important role. Thus, SV can leverage the interest and business units within its parent company to vet and provide subject matter expertise in these core areas:
Power: large-scale power generation, wind (floating & fixed), solar, nuclear, distribution, trading, consumption, whole-home electrification, heating and cooling and energy efficiency.
Mobility: electrification, ground, aviation, new business models
Industry/Decarbonization: carbon capture utilization and storage, nature-based solutions, hydrogen, waste to chemicals, electrification of industrial processes, ESG trading
What type of portfolio support does Shell Ventures provide?
SV's position as a corporate venture arm allows the fund to be a strategic partner to its portfolio companies. SV can pave the route for companies to pilot their products with or become customers of Shell. SV connects entrepreneurs with implementation managers who can assist portfolio companies in gaining exposure within Shell. Additionally, due to Shell's global operations, SV can help startups expand multi-nationally, aiding startups of all stages to grow and mature.
Aside from traditional sales assistance and growth inside the parent organization and its partners, SV is always analyzing market developments and can assist businesses in adapting to a changing ecosystem.
How can a startup get investment from Shell Ventures?
SV likes to meet entrepreneurs early in their process and build long-term relationships. Founders can directly reach out to the local team to evaluate the opportunity. In the US, SV has investment teams in San Francisco, Houston, and Boston.
What is Shell Ventures' investment process and timeline?
For companies engaging with SV, founders will find a team that is keen to build long-term relationships. Each investment opportunity is assessed carefully and as a result, the timeline can vary. SV will have meetings with the teams of startups, engage with customers, do a competitive and market size analysis, understand unit economics, as well as engage with external partners at other funds to get expertise and potentially co-invest.
SV prioritizes financial returns over strategic objectives, yet both must be present when making an investment decision. So long as the financial return is there, the fund is open to technical and market risk.
What would make Shell Ventures consider deviating from their typical criteria?
SV will likely not deviate from its criteria, given that the scope of the fund is extremely broad and the team invests from seed to pre-IPO. The fund is flexible in capital and will invest within the bounds of its mission. As new topics emerge, SV is open to exploring opportunities that align with decarbonization and Shell's net-zero targets.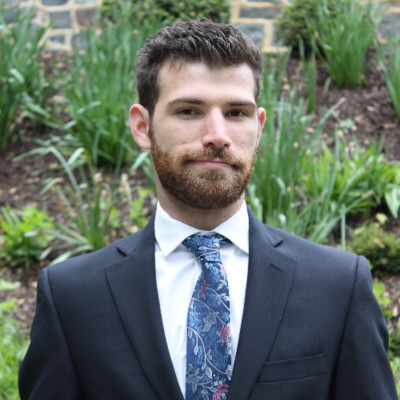 Senior Associate @ ADL Ventures
Matt is a Senior Associate with ADL Ventures, helping build the future of energy, transportation, and building materials through his consulting and business development work. Outside of his day job, Matt helps bridge the gap between startups and investors across all disciplines in climate.