Climate Robotics is building a mobile, tractor-mounted system with a biochar product that solves a costly agricultural pain, that fits seamlessly into existing buying processes, and with a verified carbon removal impact. I had the opportunity to speak with Jason Aramburu, the CEO and co-founder of Climate Robotics, to learn about the company's impact and operations. 

The conversation has been edited for clarity.
What is unique about Climate Robotics?
We are the first fully mobile in-field pyrolysis system. A pyrolysis plant typically needs to use a stationary system, which is a centralized plant in or at the edge of a field or forestry operation. They would need to collect the feedstock, transport it to the machine, load it, and move the biochar back out to a farm. Biomass feedstock is bulky and expensive to transport. 50% of the cost of the pyrolysis product is transportation, and most companies aren't accounting for emissions associated with that transportation.
What we're building is a tractor-mounted implement. It's a very modular system that is towed by an agricultural tractor, and it collects biomass refuse, pyrolyzes it, and returns it to the field directly.
We work with farmers with 1000 acres and above, focusing on medium farm sizes. In particular, we focus on ranchers, corn farms, and hay farms, where it's complex to bale up the waste. The only way to make biochar for that application is with a mobile system like ours.
In terms of how our systems get used, our engineering team configures the technology. We have models built for different feedstocks, and it's comparable to any other piece of heavy agricultural equipment. Our team has a strong background in mobile industrial systems, so we've designed it to be fairly low maintenance and easy to swap out parts in the field as needed.
We're also starting to work more with co-ops. There are about 2,000 in the US, and each one is independent and serves a region. They're the main conduit between farmers and big ag input companies, and they act as the primary dealers for resources like fertilizers or seeds. Going directly to farmers is advantageous because it allows us to be more high-touch with the farmers and customers, which is really important as we're optimizing our equipment. To get to scale, we would like to leverage those distribution channels that already exist.
On the carbon side, we aggregate and sell removal credits directly to large tech companies and foundations.
What is challenging about approaching the problem space this way?
Building hardware and building a physical product is hard, especially now with all the lead time and supply chain issues. We're lucky that here in Houston, there's a lot of excess capacity in the oil services industry. What we build actually uses a lot of the same materials and components that are used in fracking equipment, for instance, so we do have access to those resources. Another challenge is that this is new territory — we're building something new, educating people, training the farmers, and so on. I would say though, what we're doing has really resonated with farmers and with a lot of the offset buyers.
What's resonating the most with buyers?
Our technology is highly controllable, and allows us to optimize the end product. This means we can produce a biochar that has a high durability in the soil and high pH. This resonates the most with row crop farmers, who might spend billions of dollars to raise the pH using products like lime, which they can do at a lower price using our product.
To get started, we would start with a proof-of-concept and reach out directly to farmers, and we're starting to work with co-ops as well. By monetizing the carbon removal credits, we're able to subsidize the price to the farmers in initial phases as a demonstration. Over time, they could purchase a subscription, not unlike purchasing lime through their co-ops. This would look like a per-acre fee based on projected improvements in yield and they would own and operate the system that applies the lime to the field — we've adopted the exact same business model.
On the carbon removal side, we have a very efficient system and a high quality end-product. We're burning the pyrolysis gases to maintain temperature and to make sure those don't get emitted, and our char has been tested by Texas A&M and has durability of thousands to tens of thousands of years. This is important to farmers because it means that the pH benefits will last longer, but it's really important to carbon removal buyers.
How would you categorize the carbon removal landscape and where does Climate Robotics fit in?
The carbon removal side is going to be very big. We're anticipating a 20% CAGR over the next 20 years, and we do think it will grow. 
What's really accelerated the sector is that there are now two methodologies in North America for biochar credits: Verra, and Climate Action Reserve who just launched theirs. I found those have been really critical for getting big corporate buyers on board. We've been using Verra so far since it was released first — we were involved in the process of developing it, and it's very thorough and robust in its accounting.
Currently, capacity is our biggest challenge, so we are focused on scaling our field units over exploring new market opportunities such as partnering with specific platforms.
Climate Robotics offers an extremely targeted solution for a portion of the biochar market, with a thoughtful go-to-market approach addressing existing agricultural pains and working within existing agricultural purchasing processes while accounting for the impact and cost limitations of more common larger-scale systems.
There's currently limited press on its agricultural customers. Still, the company has accumulated an extensive portfolio of carbon removal projects and partners. Recently, Climate Robotics announced a carbon removal deal with Microsoft, which has committed to being carbon negative by 2030. 
Climate Robotics' sales strategy focuses on customer problems they can resolve today, which still leaves plenty of paths for the company to grow. It'll be interesting to monitor how they deepen co-op partnerships and expand their base of carbon removal customers and partners.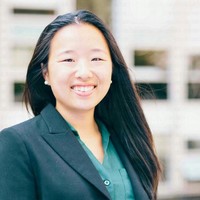 GTM Operations & Enablement @ Instrumental Inc.
Christina manages Sales Enablement programs at Instrumental Inc, a cloud manufacturing optimization platform that partners with electronics brands to improve engineering efficiencies and reduce scrap/waste. Her professional background is in energy efficiency, with roles in revenue operations and sales development at Carbon Lighthouse, following an academic background in environmental engineering. Outside of the climate world, she supports the San Francisco Beacon Initiative as a member of their Associate Board, and in her spare time is an avid enthusiast of hip hop and house dance, the outdoors, and good food.