🆘 Steph recently read an article… that validated the fact that plants do grow better and respond to positive reinforcement…data was taken from a child's science fair experiment.
I am purposely not sharing a link to this, so no one else has to listen to someone cooing over their plants in a Google Meet.
Also, grab a cup of coffee– this one's a behemoth of a newsletter…
– Stephanie Zulman & Swarnav S Pujari
PS. It is hugely helpful if you forward this email to a friend and let them know where they can subscribe (hint:it's here).
Finite launched their SolarX fund which allows anyone with $500 to invest into solar assets
This SEC backed fund enables a lower cost of capital to financing solar projects. This drives better financing rates for customers looking to deploy solar
Finite sees this fund model scaling beyond their initial solar focused fund
PNE is turning spent cathode materials, the most expensive part of a lithium-ion battery, into pristine new cathodes
There are currently around 465,000 tons of used electric vehicle batteries, where PNE's technology can be used.
EV Chargers are needed to meet the growing EV demand
Quick Service Restaurants (QSRs) are trying to recover from the pandemic, looking for new customers, reducing their costs and increasing their revenue
ChargeNet connects a Project Financier with a QSR to build solar-powered EV charging stations on the parking lot of the QSR
Responsibly Ventures is investing in Pre-Seed startups in both Sustainability and Social Good
Responsibly backs remarkable teams that are highly diverse, and VC impact focused across the US.
💡 The Biomass Replacement For Diesel • Farm to Flame Energy
Farm to Flame Energy replaces dirty, expensive diesel generators with biomass generators that operate at half the cost

By replacing diesel generators with Farm to Flame Energy's technology, 250K tons of CO2 can be abated from diesel generators per year by 2026
Making Solar Financing Affordable By Allowing Everyone To Chip In • Finite
By Swarnav S Pujari • is the Head of Growth at Gaiascope and Appointed Chairman of the Yorktown Climate Smart Communities Task Force - and has extensive growth, product and policy experience across the climate sector.
Kevin Conroy joins The Green Room to talk about his journey in launching Finite– an SEC backed solar fund that allows anyone with $500 to invest into solar projects. He talks about how finding the right investors and pushing through the battle that is building a climate fintech company has taught him so much. Tune in to hear more about Finite, his vision for the future and the journey the company has taken over the years to where it's live for everyone today.

Check out and subscribe to our Youtube Channel for future episodes!
A Novel Method For Recycling Lithium-Ion Batteries • Princeton NuEnergy
By Daniel Kriozere • is a Principal at C3, Tech Scout at For ClimateTech, and Venture Scout at Prithvi - and has an extensive network within the broader climate investment and startup community.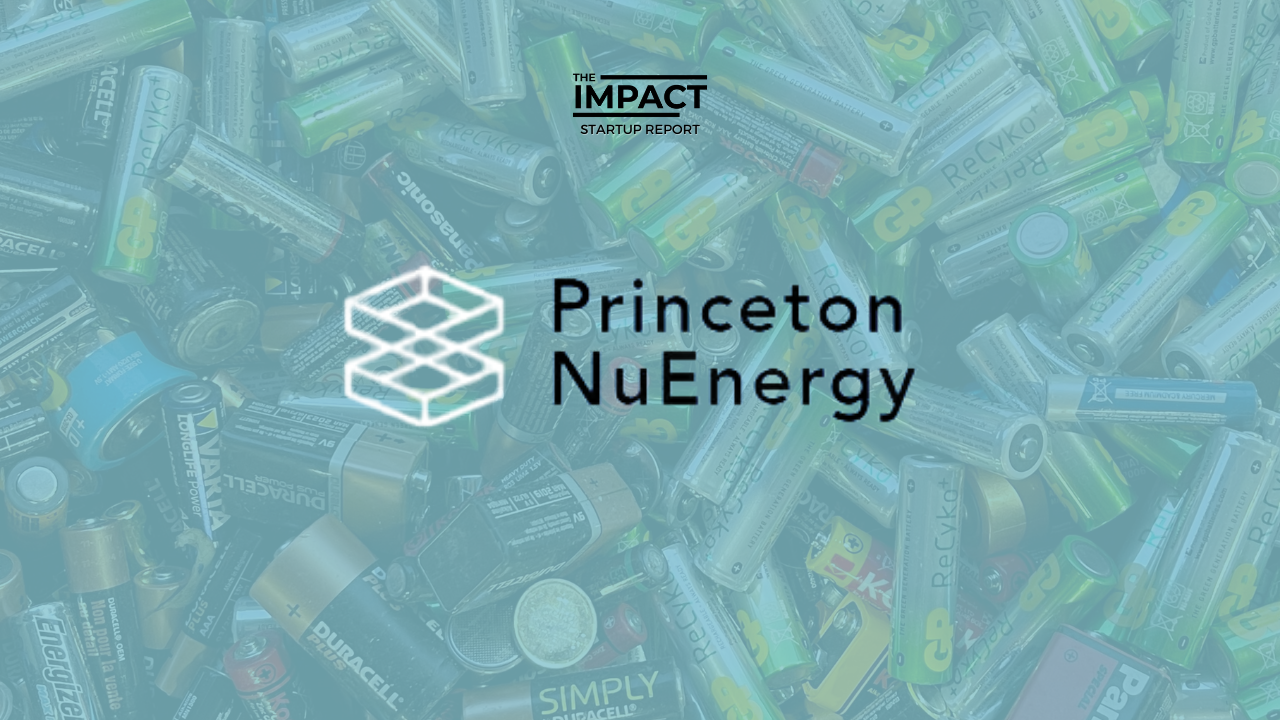 Waste from decommissioned electric vehicle lithium-ion batteries alone could total 4M tons annually by 2040, or nearly the weight of 22,000 Boeing 747s. Less than 5% of battery waste is recycled or repurposed, which means the remaining 95% causes environmental and resource problems. The unstable supply chain and depletion of mining resources further aggravate the problem. As a result, the market is driven to investigate lithium-ion battery recycling and reuse.
Enter Princeton New Energy
Princeton NuEnergy (PNE) (CleanTech Open National Winner 2021, 2022 applications due April 17th) uses a process developed by researchers who combined expertise from diverse fields to solve the problem of how to reuse lithium-ion batteries. PNE's mission is to:
Deliver a cost-efficient, environmentally friendly lithium-ion battery recycling solution
Solve the current industry pain point of high-operational cost battery recycling
Improve battery recycling efficiency and provide low-cost battery materials
Reduce demand for minerals from overmined areas where environmental and labor issues are rampant

PNE turns spent cathode materials, the most expensive part of a lithium-ion battery, into pristine new cathodes. PNE recovers much of the structure and composition of the used cathode, along with the materials (cobalt and lithium).

PNE's direct recycling process can recover up to 95% of all constituent materials compared to the methods currently used in the battery recycling industry. Additionally, comparing PNE's technology with virgin materials from mining, PNE's recycling technology results in 80% less CO2 emissions, 70% less water use, 80% less energy use, and lower gas and liquid waste.

The direct regeneration of cathode materials using PNE's technology will increase the commercial viability of lithium-ion batteries and reduce battery cost, accelerating the electrification of transportation and large-scale energy storage.
PNE has successfully developed a novel low-temperature plasma-assisted separation process (LPAS) that allows cathode materials to be sorted, purified, and regenerated. Additionally, it even adds new functionality to improve cathode materials' performance. The technology enables the regeneration of cathode and anode materials without completely breaking down the chemical compounds, significantly reducing energy and chemical consumption.
Current recycling practices, such as pyrometallurgy and hydrometallurgy, are energy-intensive and extremely inefficient at extracting metals from spent batteries. Pyrometallurgy, for example, has been commercialized because of its simplicity and efficiency in recovering cobalt and nickel. However, it is a process characterized by high energy consumption and high-cost equipment investment. Therefore, many hydrometallurgical techniques have been developed by various companies. This method is not as energy-intensive as pyrometallurgy, but its main challenge is the selectivity or selective recovery of different metals. During the process, other metals and ions may be dissolved, making the separation of the target materials difficult.

Another significant issue of hydrometallurgy is the strong dependence on pre-treatments. Current technologies for recycling lithium-ion batteries rely on harsh chemicals and high temperature, energy-intensive processes to break down spent batteries to their elemental components. These processes have been challenging to scale up commercially and make environmentally viable.

LPAS enables the production of high-quality battery materials at a low cost without using any acids. The technology will also shorten recycling time and costs while producing high-performance battery materials.
The market for battery recycling is projected to grow from $2B in 2021 to $27.3B in 2030, representing a CAGR of 33.8%. There are a couple of factors driving this.

Most spent batteries end up in landfills today because the industry lacks a clear path to large-scale economic recycling. As a result, battery researchers and manufacturers have traditionally not focused on improving recyclability but have concentrated their efforts on lowering costs, increasing battery longevity, and increasing charge capacity.

There are also currently around 465,000 tons of used electric vehicle batteries in need of processing today. That number will only grow. According to Princeton's Net-Zero America study, reaching net-zero emissions by mid-century would mean the number of electric vehicles would increase from 1M on the road today to between 210-330M. Electric vehicle batteries have a lifetime of five to ten years, and there are about 3,000 battery cells per vehicle, depending on the model.
The growing production of lithium-ion batteries has facilitated their inclusion in energy policy. Regulations are likely to play a key role in the future of lithium-ion battery recycling, which is vitally essential for the sector as it reduces resource scarcity and improves sustainability.

PNE's LPAS technology is not only needed; it is also transformative. It can create new cathode materials from recycled batteries, establish U.S. leadership in manufacturing lithium-ion batteries, and protect the environment and human health.

The team hopes that in a couple of years, they can increase recycling capacity enough to launch from consumer electronics into electric vehicle batteries and perhaps even expand into whole battery manufacturing using their regenerated materials. Their goal is to grow their operations to a global total annual capacity of over 300,000 tons.
Charging Your EV While Eating Your Lunch • ChargeNet
By Hugo Tranzer • is a French student in business with an international background - looking to build a network in the Climate tech space.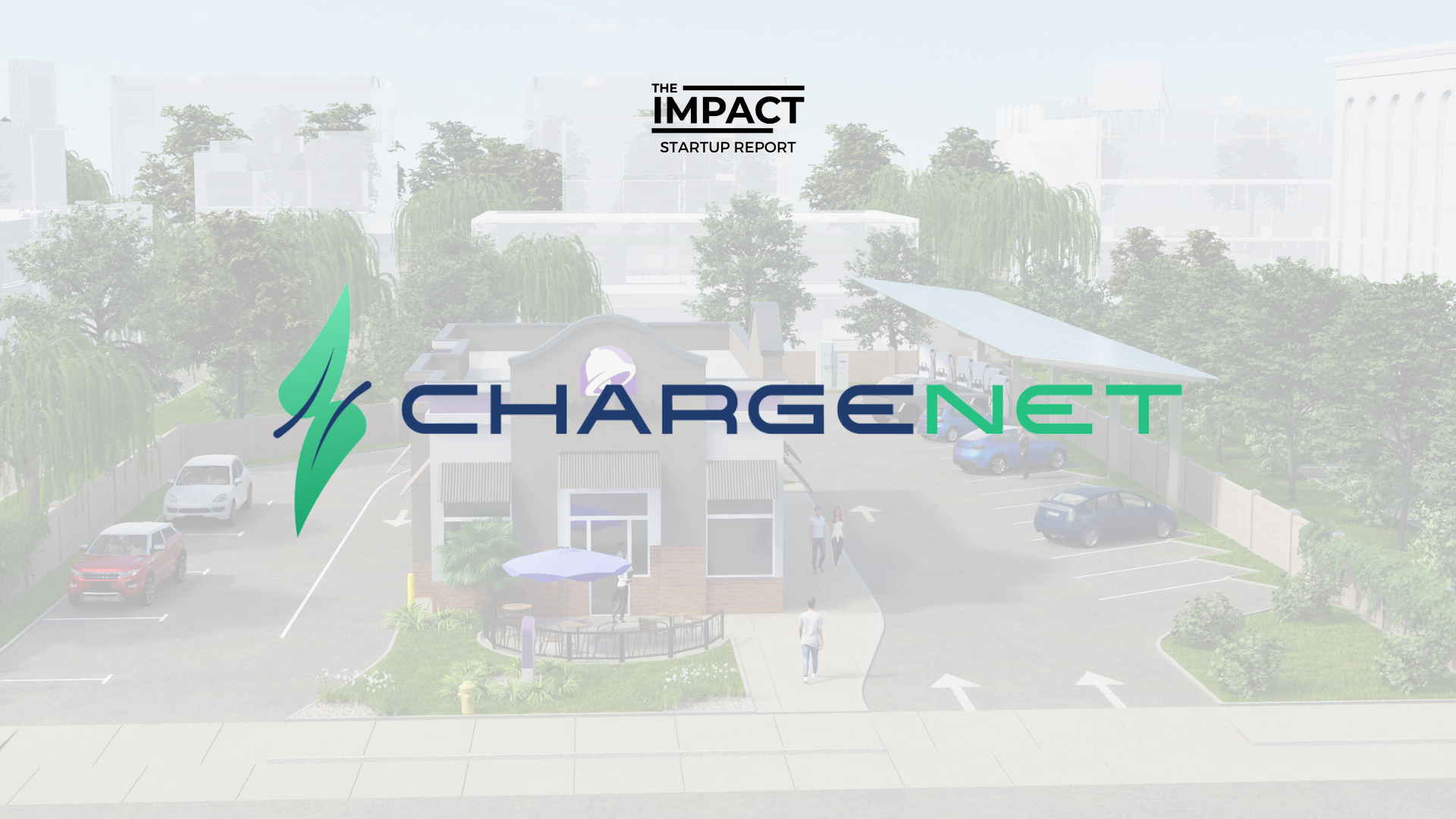 EV charging stations are increasingly needed to accompany the arrival of EVs in the US market.
Climate Change and the pandemic have opened new opportunities
Adapting to climate change is the most significant challenge of the 21st century. Our continued dependence on fossil fuels for energy is an omnipresent threat that touches every corner of the market. One of the major industries in need of urgent innovation is the transportation sector, which is responsible for 29% of greenhouse gas emissions. As a response, we've seen the slow emergence of electric vehicles (EVs) in the United States and worldwide. While consumer adoption of electric cars has swelled, so has the need for fast-charging stations to fuel their batteries. Today, there is only one fast charger for 77 EVs in the United States, and the production of EVs is only accelerating.

In addition to this long-term problem, many sectors were significantly affected by the COVID-19 pandemic, particularly Quick Serve Restaurants (QSRs), which saw 16,000 businesses permanently close in the US. Those who survived are still struggling financially and are looking for new sources of revenue.
ChargetNet provides services to finance, construct, and supply the software necessary for QSRs to deliver fast, solar-powered EV charging stations on their parking lots to cater to EV-driving customers. Helping QSRs develop this service enables them to have extra income by selling clean electricity to their customers, reducing their electricity bills, and attracting new customers to their restaurants.

ChargeNet's idea comes from Tosh Dutt and Rebecca Wolkoff. The two co-founders worked together in California at Enel X, an Italian energy specialist. They have years of experience in the energy, utility, software, tech start-up, legal, and financial fields.
ChargetNet connects a project financier with a QSR. The project financier manages the financial investment related to the charging station's construction, installation, integration, and maintenance. The fast-charging station is equipped with solar panels and a battery to store excess energy. This partner receives 90% of the revenue from the sale of power at the station. QSR and ChargeNet share the remaining 10% of revenues (5% each).

The charging station comes with an app on which the customer can reserve their charging station in advance and pay digitally. ChargeNet takes care of the implementation of the solution and charges the project financier a monthly fee for using the software. The system is highly efficient, with all excess energy given to the QSR to use.
ChargeNet stands out because it is a software company with a project financier model that takes care of the hardware. By focusing on the software dimension of the solution, ChargeNet allows for energy, financial, and operational optimization. ChargetNet offers an à la carte solution for QSR and the project financier, giving them the flexibility to provide custom, optimized solutions. However, they face a relatively nascent market and the threat of emerging competitors. Still, ChargeNet is among the first to strategically position its charging stations in restaurant parking lots, with most installing stations on the street or near traditional gas stations.
ChargeNet is positioned over the QSR segment. There are 200,000+ QSRs in the US market alone, fielding 6 billion visits per year, and the company is looking to go international quickly after penetrating the US market. Besides the QSR market, there is a vast landscape of parking lots ideal for charging stations in the US. ChargeNet's business model is highly applicable for department store parking lots, for example. Already, electric charging stations have started popping up in twos in grocery store parking lots.

EV sales are growing tremendously and are expected to continue along that track in the coming years as net zero emissions targets and transportation plans grow and flourish. President Biden has introduced a goal of 50% EV sales by 2030. A vast network of convenient, accessible, and affordable charging stations is needed to meet that demand.
EV charging stations offer an attractive and high-impact market opportunity. While scalability is crucial, the solutions companies offer must be adaptable to different locations, climates, and needs.

ChargeNet's business model makes it attractive for investors, as they're a software-focused company dealing with financial partners who manage the hardware component. Moreover, the US Department of Transportation and Energy announced in February 2022 a $5B plan to build out a national electric vehicle charging network. A strong surge of investment like this would enable ChargeNet to quickly accelerate its development in the coming years. However, the multiplication of players involved might add in some complications, as the negotiations will have to include three parties. Overall, the $6.5M series seed the company is looking for seems to be a promising investment. Fortified with a $60M exclusive agreement with their current customers and having signed an opportunity agreement with federal companies, ChargeNet is already a dominant player in the EV charging market with a solid foundation to build future success.
📚 EDUCATION // 💸 VC DEEP DIVE
Supporting Venture Scale Positive Impact Startups
By Daniel Kriozere • is a Principal at C3, Tech Scout at For ClimateTech, and Venture Scout at Prithvi - and has an extensive network within the broader climate investment and startup community.
Responsibly Ventures backs remarkable teams focused on Venture Scale Positive Impacts. Responsibly is investing in Pre-Seed startups in both Sustainability and Social Good – using multiple UN Sustainable Development Goals (SDGs) as a guidepost per investment.

Fund Snapshot
Stage: Pre-Seed
Check Size: $50-250K
Geography: US
Lead/Follow: Both
Revenue/Valuation Thresholds: Less than $10M post-money valuation
Why was the fund created?
Zecca Lehn, GP of Responsibly Ventures, has been investing in sustainability for 20+ years. He started in the space when it was termed Socially Responsible Investing (SRI), which then turned into ESG and Sustainable Investing, and now Impact Investing. He is a long-term, impact-focused investor. Starting Responsibly Ventures gradually happened. Over the last few years, Zecca was an impact Angel investor, investing in about 40 startups across the US, which now sets the stage for Responsibly.
What is a contrarian idea Responsibly believes to be true/accurate?
Responsibly backs remarkable teams across the US that are highly diverse and VC impact focused. Within Zecca's Angel portfolio, 84% of the startups have one or more underrepresented founders, and is in the top 1% among US VC since 2019 with 44 startups in his portfolio (as of 10/15/2021).
What domains in climate tech does Responsibly have the greatest expertise in?
Zecca is an Environmental Economist by training. As such, opportunities where there's an aspect of behavior or consumer psychology get him most excited. As an Environmental Economist, Zecca looks at opportunities broadly within sustainability that can have multiple different ways of having an impact–at the nexus. For instance, alternative protein has an impact on CO2 mitigation, but there are other elements that are also impacted: health, water, land use, and labor.
What type of portfolio support does Responsibly provide?
Responsibly leads with empathy to understand the team and the startup before helping. The fund supports portfolio companies with:
Recruiting talent
Follow on funding (investor network)
Business strategy
What is Responsibly's investment process and timeline?
Responsibly is a PreSeed fund with access to companies that are just getting started. Responsibly likes to build relationships and monitor startup's traction as early as possible – Zecca encourages founders to add him to their monthly newsletter updates right from the start. As a solo GP, Zecca can reference these newsletters (and their consistency) even before taking calls. Consistent updates are a key piece for Responsibly, as it shows dedication and perseverance.

In terms of process, Responsibly likes to meet founders virtually, through social media (Twitter, Clubhouse, etc.), and then spend a couple months to build relationships and track metrics before making an investment decision. Responsibly's diligence process only takes 1-2 weeks.
What would make Responsibly consider deviating from their typical criteria?
Responsibly sticks to their criteria: Pre-Seed, check sizes up to $250K, and with valuations less than $10M post money. We also take a nuanced view, steering away from obvious vice, but do look at non-obvious vice on a per deal basis.
The Biomass Replacement For Diesel • Farm to Flame Energy
By Daniel Kriozere • is a Principal at C3, Tech Scout at For ClimateTech, and Venture Scout at Prithvi - and has an extensive network within the broader climate investment and startup community.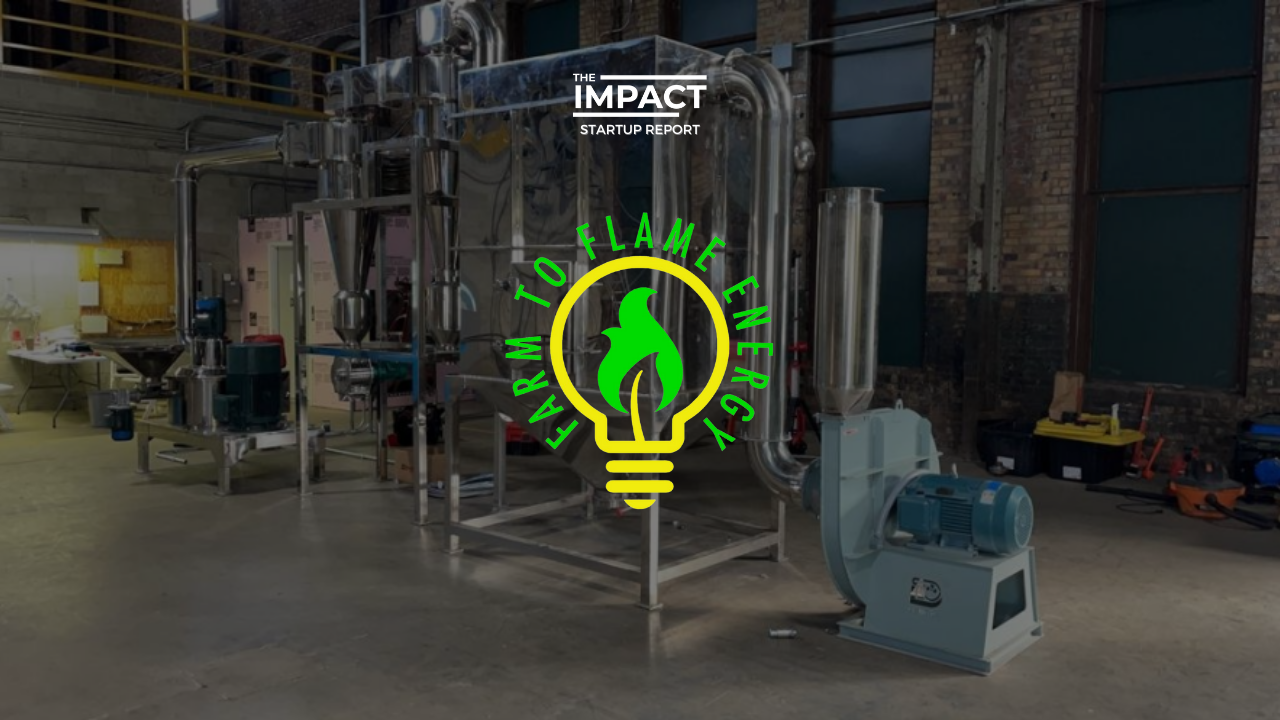 Every year $16.35B is spent globally on diesel. $7.7B of that is spent in Nigeria alone. The relentless use of diesel in Nigeria and India, where it runs for over 8 hours a day, claims the lives of 150K+ people every year from its toxic black smoke emissions.
Enter Farm to Flame Energy
FTF Energy (CleanTech Open Northeast 2020, Apply to the 2022 Cleantech Open Ag/Food/Land Use Prize) replaces dirty and expensive diesel generators with smokeless, odorless biomass generators that operate at half the cost. FTF Energy manufactures and distributes generators that turn crop waste into energy and run at $0.14/kWh (compared to diesel at $0.30/kWh).

Kwaku Jyamfi started Farm to Flame Energy (FTF Energy) because he has family in Ghana, where they suffer from brownouts and constantly work without electricity. The problem of unreliable energy access is even worse in neighboring countries like Nigeria and across the water in India.
FTF Energy pulverizes cellulosic-based feedstocks (e.g., sawdust, corn stalks, husks), and gasifies them in a smokeless, odorless process to generate electricity. Gasification converts biomass into gas without combustion.

Per FTF Energy – by replacing diesel generators with FTF Energy's technology, 250K tons of CO2 can be abated from diesel generators per year by 2026.

FTF Energy is currently deploying their technology to replace diesel generators at a Nigerian teaching hospital, in addition to a 1MW deployment within the US.
Other forms of backup power include natural gas, solar + storage, anaerobic digestion, and biomass to hydrogen. Its value proposition compared to the competition:
Natural gas is affordable but is 46x worse than biomass in global warming potential.
Solar + storage is effective, but batteries are keeping costs at $0.25/kWh.
Anaerobic digestion converts waste streams into energy, but electricity generation takes a long time to start up (days to weeks). It has a great use in both food and animal waste removal.
Biomass to hydrogen is viable for the future if production costs are optimized.

FTF Energy is the only company in this sector using gasification technology. This gives them a unique value proposition, as their patented technology provides a smokeless, odorless, highly efficient conversion process powered by non-edible feedstocks. This is different (and better) than other processes on the market. In comparison, anaerobic digestion is a slower process, while standard biomass to electricity gasification results in carbon monoxide levels above 100 PPM (parts per million).
FTF Energy is cheaper than other solutions currently in the market and their technology is carbon neutral. Compared to other technologies, FTF Energy produces no methane and no toxic emissions.

That said, regulations still may require permits for operations. However, policy should not be a hurdle for this technology to come to market. With the right go-to-market, 60MW of generators can go into production, displacing diesel, and biomass generators can become the most reliable and cost-effective generators in the market. In order to make this happen, venture capital and debt financing for bankable Power Purchase Agreements are needed.
☕ CONSIDERING A WAY TO SUPPORT US?
Consider donating if you found this newsletter useful. These dollars are used to support The Impact and our writers as we continue to produce research and insights in the space.
✍️ WANT TO HELP US IMPROVE?
How would you feel if you could no longer receive The Impact?
Editors: Stephanie Zulman, Swarnav S Pujari Writers: Daniel Kriozere, Hugo Tranzer

If you aren't absolutely thrilled with The Impact, reply and let us know why. Or you can unsubscribe from all updates by clicking here.

Copyright © The Impact 2021. All Rights Reserved || 19 Morris Ave, Bldg 128, Brooklyn NY 11205