Takachar's technology centers around using small-scale portable equipment to convert waste biomass into resources such as fuel, fertilizer, and biochar. I spoke with Kevin Kung, Takachar's CTO and co-founder, to learn about the company's impact and operations.
Why focus on developing a smaller-scale system?
Traditionally, biomass operations have been large, with big facilities co-located with mills or lumber yard operations. However, biomass production is incompatible with these large facilities, and the logistics don't add up. There are also DIY operations, but those are difficult to scale and low efficiency. This means that remote and rural communities are shut out. Our small-scale portable systems that can be locally operated and densify residues on-site are meant to bridge that gap.
What is the impact of Takachar?
Takachar uses both crop residues and woody biomass as feedstocks. The burning of crop residues leads to air pollution and smog, and the buildup of woody biomass can exacerbate wildfires.

Using both of these feedstocks has some implications, and how we work with those materials depends on the context. While they both contain a plant-based fiber and are lignocellulosic, they are obviously different compositions. A forest operation is different from a farm operation. Some residues are left in the field, and some are collected with grain to mill and we'll peel the excess off.
What is the business case?
In the market, we've seen that people have been willing to pay for biochar. We turn crop residues into a high-value biochar-based fertilizer blend. Many soils are weathered and degraded, and farmers end up seeing a 20-30% increase in productivity after using our product, with pricing on par with the chemical fertilizers they were previously using for a standalone blend.

So far, we don't have any business based on carbon removal. It's a nascent and exciting market, but not our focus for now.

A bit more detail about the business case: Takachar sells the machines to farmers, who own and operate them with training and support from Takachar. Farmers sell the agricultural waste to Takachar, and the company is able to sell the fertilizer blend.
Who are your customers these days?
We work with farmers in remote communities who own land, in particular farmers who have really degraded soils to begin with. To start with, we'll usually start with older and more affluent farmers who have more risk appetites and are more influential. They'll try out our technology on a plot, and if they see a good result, they'll buy more of the product. This then spreads by word of mouth, for instance, to younger farmers who aspire to be like them. We can find out about soil degradation through testing, such as pH and texture, which can then be correlated to the area.

We also work with electric utilities. Many need to trim vegetation to avoid catastrophic wildfires and minimize the risk of starting it. This takes many forms, like a line timber harvest where you clear cut everything along that line or a more selective approach of just removing branches when you're near wildlife or an urban interface.
Takachar is a mission-driven startup with a specific focus on serving and empowering remote rural communities. The young company was the recent winner of the Clean Our Air category for the Earthshot Prize, and has earned support from fellowships such as Echoing Green, Deshpande Startups, and Cyclotron Road. Takachar is poised to positively impact the health and livelihoods of rural communities in India and beyond. The company estimates a $10 billion global market that it can address, out of the $120 billion worth of crop and forest residues that are burned in the open each year. Currently, Takachar is focused exclusively on producing char (and reducing local air pollution), rather than quantifying and selling carbon removal credits — expanding to carbon removal when it makes sense could also expand the market size.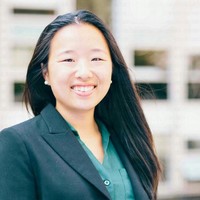 GTM Operations & Enablement @ Instrumental Inc.
Christina manages Sales Enablement programs at Instrumental Inc, a cloud manufacturing optimization platform that partners with electronics brands to improve engineering efficiencies and reduce scrap/waste. Her professional background is in energy efficiency, with roles in revenue operations and sales development at Carbon Lighthouse, following an academic background in environmental engineering. Outside of the climate world, she supports the San Francisco Beacon Initiative as a member of their Associate Board, and in her spare time is an avid enthusiast of hip hop and house dance, the outdoors, and good food.