It's become clear that the road to energy equity and carbon emissions reduction for sub-Saharan Africa runs through broad scale deployment of resilient, off-grid solar systems. We have looked at the ability of international investment via debt financing to cover some of the distance of this journey.
Not-for-profits (industry associations) represent another vehicle tracking significant mileage within the distributed solar space.
GOGLA (Global Off-Grid Lighting Association) is an association focused on off-grid solar products. We spoke with Koen Peters (Executive Director) to better understand GOGLA's story and impact.
AMDA (Africa Minigrid Developers Association) is a trade association representing minigrid developers in the sub-Saharan Africa region. Joan Chahenza (Director of Energy Access and Financial Advisory) and Emmanuella Ngororano (Communications Associate) provided us with more details regarding AMDA and its impact.
How do associations play a part in African solar?
While international investment plays a critical part in the deployment of distributed solar in sub-Saharan Africa, financial resources are only part of the need. The off-grid market would also profit from policy change, advocacy and other services to improve the overall business climate for these products and help educate market participants. Trade associations focused on the off-grid industry can play this role.
Koen explained that GOGLA's goal, as "The Voice of the Off-Grid Solar Energy Industry," is to create a sustainable off-grid solar products market where companies can cultivate self-sufficiency via their own profits and efforts. While he believes in philanthropy, Koen is concerned that such funds, if focused on giving away products rather than building a sustainable market, can dilute the efforts of companies acting responsibly to solve common hurdles in the sector. GOGLA seeks to provide services to complement existing financial resources and thus augment their impact.
GOGLA serves its 200+ members mostly in East Africa and Southeast Asia. Members within the sub-Saharan Africa region are selling 7-8 million products annually. While GOGLA members include some of the biggest players in the sector (d.light, Bboxx, and Greenlight Planet, to name a few), most of their members are significantly smaller in terms of annual revenue. About 85% of industry members report annual revenues less than $5M with 70% reporting annual revenues less than $1M.
Examples of current products promoted by the association are 20 to 50-watt solar panels (compared to traditionally larger panels which are around 300-watt), as well as shoe-box sized and larger batteries to provide storage for night-time energy use. Innovations by members include the integration of mobile devices and IoT-enabled solar panels. This allows for effective and inexpensive payments to be made via mobile banking by customers with little to no prior credit history. This tight integration creates incentives for timely payments, as solar panels can also be turned off via the IoT component, and aligns well with GOGLA's goal to develop the self-sufficiency of its members.
By comparison, AMDA was founded on a simple, yet bold idea: to unify the private sector, to be able to quickly electrify rural and peri-urban communities using decentralized renewable energy systems. This notion is what brings private sector minigrid developers together. AMDA brings this idea to life through a vision of "universal energy access by 2030 using least cost, fastest technologies." The organization supports the businesses implementing rural electrification in Sub-Saharan Africa, effectively the operators, who in turn provide reliable electricity to more than 500,000 households and MSMEs in rural and peri-urban communities. Joan characterizes the organization as more of a think tank than a traditional trade association, solving problems on the ground unique to each country. AMDA represents the voice of the minigrid industry, promoting growth and sustainable development of the sector, as well as policies that help scale.
Joan noted that the minigrid space is nascent compared to larger C&I (commercial and industrial) and even home solar systems, and thus requires a legal and financial landscape that enables scale. AMDA's 39 private minigrid developers across 17 countries are faced with many of the same challenges as solar products companies – lack of regulatory and policy frameworks, lack of flow of concessional financing, and lack of clarity on tariffs.
What are the services offered by these associations?
Koen noted that GOGLA hosts the Global Off-Grid Solar Forum and Exhibition, the premier event for the industry in sub-Saharan Africa. This presents an opportunity for off-grid solar product companies to show off their products, network with potential investors, and learn from others in the industry. This event demonstrates the strong advocacy arm at GOGLA which also works to ensure appropriate, responsible (not heavy handed) regulations are implemented to address product quality standards, performance, and labor protections.
GOGLA also works with funders and investors within the industry to grow commercial finance separate and distinct from impact investment. He noted that the industry is not yet seeing the consistent profits to encourage commercial investment. However, Koen believes his organization's advocacy efforts, coupled with competent results from smaller members, will turn the tides. This also involves working with governments to understand the correct level of subsidies required to help product companies serve customers.
Joan described the three arms of AMDA – financing; policy and regulation; and data analytics – as the value proposition to its members. On the finance front, AMDA envisions an environment in which long term debt can flow into the minigrid developers space with appropriate de-risking in place. In partnership with other organizations such as the World Bank, the African Development Bank, and several DFIs, AMDA works to promote the flow of concessionary capital which will unlock private capital and enable the minigrid market to scale.
Regarding policy and regulatory impact, Joan described advocating for optimal policies that benefit the minigrid industry and those served by it. Chief among activities here includes AMDA's efforts to ensure additional subsidies are made available to the minigrid market, as the rural electrification across the globe has always relied on some form of subsidies.
Through deep data analytics, AMDA provides a platform for transparency of data to help highlight and address barriers to minigrid sector growth. For example, AMDA provides an annual benchmarking report which breaks out country-level operation cost differences between utility grid and minigrid. This information helps to educate donors and policy makers on the nuances within the minigrid market.
What are the outcomes of these associations?
Koen noted that the most impactful activity for smaller GOGLA members is the organizing of events for the industry. By comparison, larger members benefit from GOGLA's advocacy that seeks to ensure proper regulation seeks to ensure proper government regulation.
As GOGLA members can pay as much as $15K per year, Koen sees the number of membership renewals as evidence of the value proposition for the organization to its industry. This represents skin in the game that acts to move the ball forward for all off-grid solar players.
A specific example of an advocacy win was GOGLA's success, jointly with other market stakeholders, in convincing the Kenyan government to reinstate VAT exemption on renewable energy products to help lower the cost of these products to consumers. Koen also pointed to GOGLA's efforts during the COVID-19 pandemic to designate off-grid solar as an essential service such that sales agents could service customers as necessary.
Joan noted that AMDA currently serves as the chair of the Mini-Grids Partnership group. AMDA was part of the team supporting and providing responses for the Energy Access Relief Fund to provide the renewable energy sector support during COVID-19. AMDA has also been instrumental in establishing the Universal Energy Facility, managed by Sustainable Energy For All (SEForALL), a results-based finance fund accessible by minigrid deployers across sub-Saharan Africa.
AMDA also joined GOGLA and other organizations in advocating for the same removal of VAT tax on solar products noted previously in this article. In her official statement, Joan said "the VAT exemptions in the 2021 Finance bill will catalyze investments in the renewable energy sector and scale up the solar Minigrid market in the country. These initiatives will contribute to the acceleration of Kenya's SDG 7, energy access objectives, through the deployment of least cost Minigrid technology." This reversal also represents an upstream cost reduction for AMDA's members.
From a big picture perspective, Joan sees AMDA supporting its members' communities by linking minigrids to productive use which in turn serves to transform socioeconomic status. In particular, she notes how allowing women to earn a livelihood through the access to reliable solar power and products is driving this transformation.
Koen noted that the next bi-annual Global Off-Grid Solar Forum and Exhibition is a main focus for GOGLA in the immediate future. This event is of particular importance as the previous event was somewhat interrupted due to COVID-19. The current iteration will take place in Kigali, Rwanda in October 2022.
GOGLA will be issuing its Global Off-Grid Solar Market Report later this year to present sales and impact information for the industry.
Koen pointed to the recent launch of and continued effort to support the Power 1 Billion Lives Compact with its goal of providing clean, reliable energy for 1 billion people by 2030. This initiative supports the SDG 7 goal of "access to affordable, reliable, sustainable and modern energy for all."
Joan mentioned that the next benchmarking report for the minigrid developers industry should be available in the next month or so. This report aims to describe the current state of the sector, its opportunities, and challenges to growth, and how it has responded to the global disruptions resulting from the COVID-19 pandemic. It also offers insights for all stakeholders, from minigrid developers to policy makers, that provide guidance on the issues still hindering the sector's growth, such as consumption, financing, licensing, and support given to new inexperienced developers.
In addition AMDA continues to work with donors and financiers to ensure that there is an increase in the flow of concessionary financing within the mini grid market; per the Mini-Grid Funders Group as of March 2020, only 13% of over $2B allocated to the minigrid market has been disbursed. The flow of concessionary financing is crucial in ensuring scale and in catalyzing and unlocking of private capital within the minigrid market.  
AMDA is working closely with governments to ensure regulatory and policy frameworks that embrace portfolio applications which enable a reduction in the amount of time it takes to achieve regulatory compliance. 
Finally, AMDA continues to work with financiers and donors to ensure that Viability Gap Funds and results-based financing programs are structured in an optimal manner and are reflective of the realities of minigrid developers in Sub Saharan Africa.
The next article in this series will focus on local companies addressing the long tail of the distributed solar industry in sub-Saharan Africa and how they are making an impact to reduce carbon emissions and improve the state of energy inequity.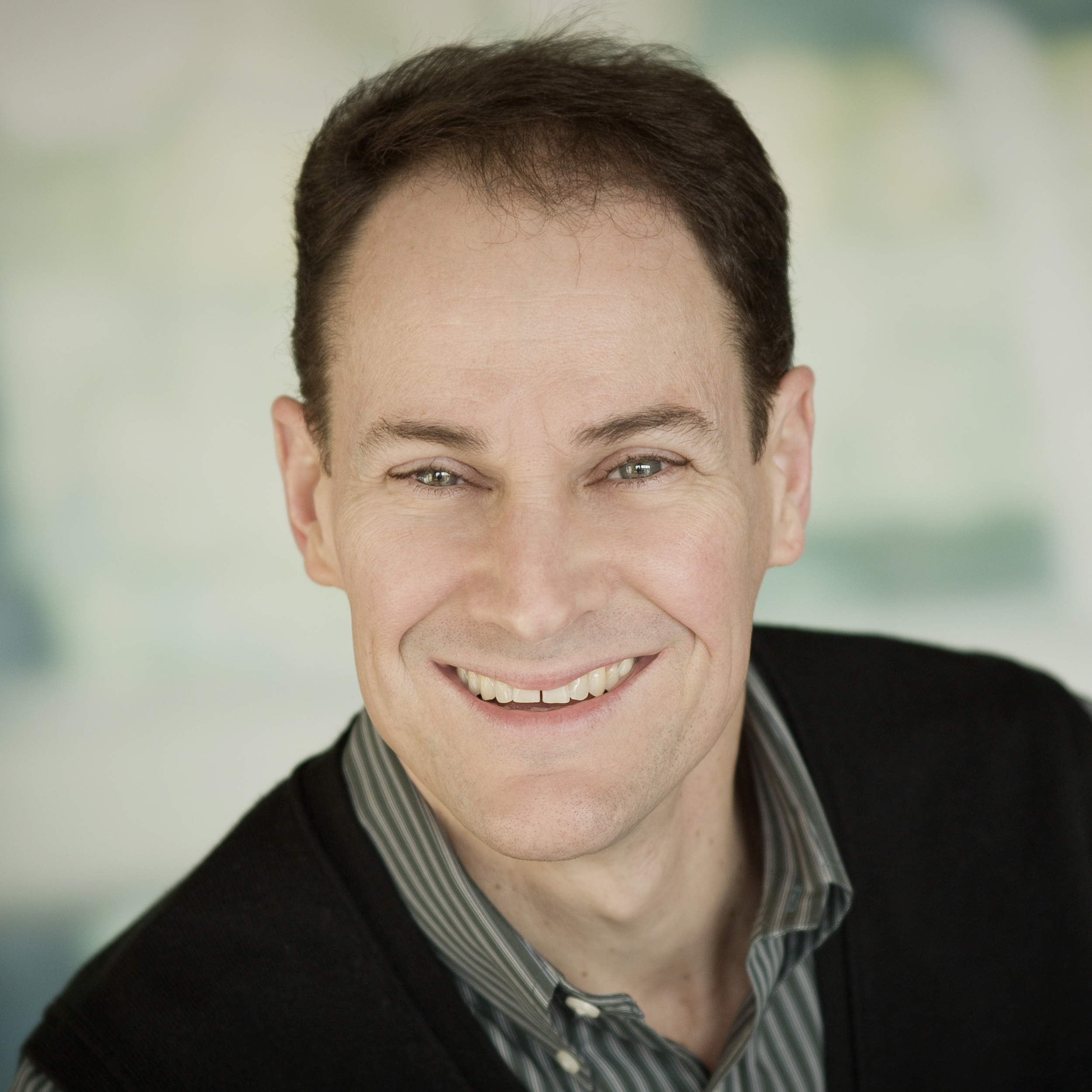 Brian most recently served as the CTO / CPO for PlanIT Impact, a SaaS platform focused on maximizing building resource (energy, water and stormwater) to cost performance for architects, engineers, and construction professionals (AEC) as well as building owners / operators. A life long advocate for climate change and environmentalism, his journey began most profoundly with the publishing of Al Gore's "An Inconvenient Truth" and its subsequent activity culminating in the Live Earth concert. Since that pivotal event, Brian has followed climate change research closely with a particular interesting in environmental impacts, such as rising sea levels, shrinking biodiversity and deforestation. Currently, he is very interested in US-based efforts to drive consumer electrification, and the policy changes that need to occur to affect both supply and demand of renewables. Brian holds a BS in Computer Science from Trinity University and an MBA from University of Missouri-Kansas City Bloch School of Business.