The US Government proposed requiring public companies to disclose both their fossil fuel use and the risks to their business from climate change. Both would be vital in moving the US, and the world, toward full accountability – and would create important openings for startups, investors and activists.
The US Government agency that regulates financial disclosures and transactions on 21st March proposed a set of rules that will move US companies toward a financial reckoning with their use of fossil fuels and with the growing climate crisis. The Securities and Exchange Commission announced rules that – if enacted – would require disclosure of:
1. Climate-related risks to the business
How they are thinking about these at board level (governance).
Possible material impact on the operating business and financial statement.
Impact on the company's business model, strategy, and outlook.
Impact of specific climate-related events (e.g., increased severe weather events) and transition activities.
2. Direct and indirect emissions from fossil fuel use
Scope 1: Direct is, for example, a firm's own vehicles or plants
Scope 2: Indirect is from the electricity it uses, when generated using fossil fuels; emissions from upstream (supply chain) and downstream (customers and users) activities
Data on significant Scope 1 and 2 emissions would be accredited by an independent analysis firm.
Level set your expectations
This could yet not be a big deal. The SEC has to take comments – and many, to be sure, will oppose the change, particularly looking for ways to eliminate or water down the rules. A worst case is that some of this gets enacted, but just enough that it's useless. For instance, if rules only call for adding climate risks to any of the factors covered in 10k filings hidden alongside dozens of factors: what would happen if Russia invades, or a factory blows up, or a major vendor is acquired, or the CEO dies, on and on, page after page. Just a few climate risk paragraphs in the 10k 1-A statement and nothing more could be awful: it'd look like progress but be only symbolic.

This would be a big deal if the rules are enacted substantially as proposed.

A requirement from the world's largest financial overseer casts a big shadow. It would affect not just US-based companies, but US-listed companies. Other nations' regulators surely will enact similar rules (often further-reaching).

A move toward accepting the reality of climate change and the externalities of fossil fuel use as facts.

The creation of the basis of climate risk reduction and mitigation, and reduced fossil fuel use as important, valued and valuable activities for companies.

Clean, reliable data. This is critical: firms would have to report accurate data on fossil fuel emissions.
The outcome we should all demand
Good data is the prize. Here's why.

Imagine a (near!) future in which companies have to publish reliable statements of the fossil fuel consumption they're responsible for. Good data means we get to move away from just qualitative and emotional language towards solving problems, where we know exactly how big problems are. Data enables accountability at scale. It's not just you and I trying to use less fossil fuels; it's being able to put pressure on the biggest users.

We, collectively, get to pull on that thread, as follows.

Imagine a company

, MidCo, puts out a financial report and declares, yup, nice financial reports, including positive cash flow to the tune of $80 million. Yay for profits!





Oh, look.

 There's this little note: MidCo was directly responsible for 10,000 tons of consumption of oil (and indirectly responsible for 30,000 tons). Wait, what? Is that a lot?


Some numbers: If all the carbon in gasoline is converted to carbon dioxide, then one gallon of gasoline creates 8.9 kilograms of CO2

.

 1 metric ton of gasoline is about 358 gallons. So, 10,000 tons is 3,580,000 gallons and that burns to create 31,860 metric tons of carbon dioxide. Is that a lot? It sounds bad.

Well … the current cost to sequester carbon dioxide is about $100 per ton. So, if MidCo were held accountable for the oil it directly burnt, it should pay $3.2 million, and push to get the $10M for indirect use covered. Now, that's not a big deal for a solvent, profitable company like MidCo, whose fossil fuel use is incidental to the business. It'd be much harder to argue for the solvency of a firm whose entire business was built on fossil fuels.


What must happen next

, then, is up to us. We have to create the expectation that firms will be held accountable for the fossil fuels they burn or cause to be burnt. We should not wait for them to do it (since they won't if it would have a significant diminution of profitability). We get to do it, together, methodically, accurately and clearly.





So, up to us all:

 MidCo publishes its reports declaring $80 million in increased cash. We get to publish a refined, more complete statement. We'd show, yes, the $80 million, and then a reduction for the $3.2 million of external cost required to clean up the climate mess they created.

And we expand from just the direct cost of sequestering fossil fuels to encompassing the other costs: wars and armies to win or secure oil fields; health damage from soots and volatile organics; environmental devastation caused in oil drilling. Each of these costs exists separate from the cost to sequester CO2.
Back to the SEC. The reason this is important is that it starts us toward full accountability for the costs of fossil fuel use. We cannot expect that the SEC will complete the job, nor will most for-profit companies or their accountants. But we'll have the data, and that's enough for us to get this moving.

What you can do:
Write to the SEC during the comment period and encourage them to do this. Write to your senator or congressperson or whoever you can and encourage this.

Get ready, with us, to publish refined financial statements after a company publishes its financial reports.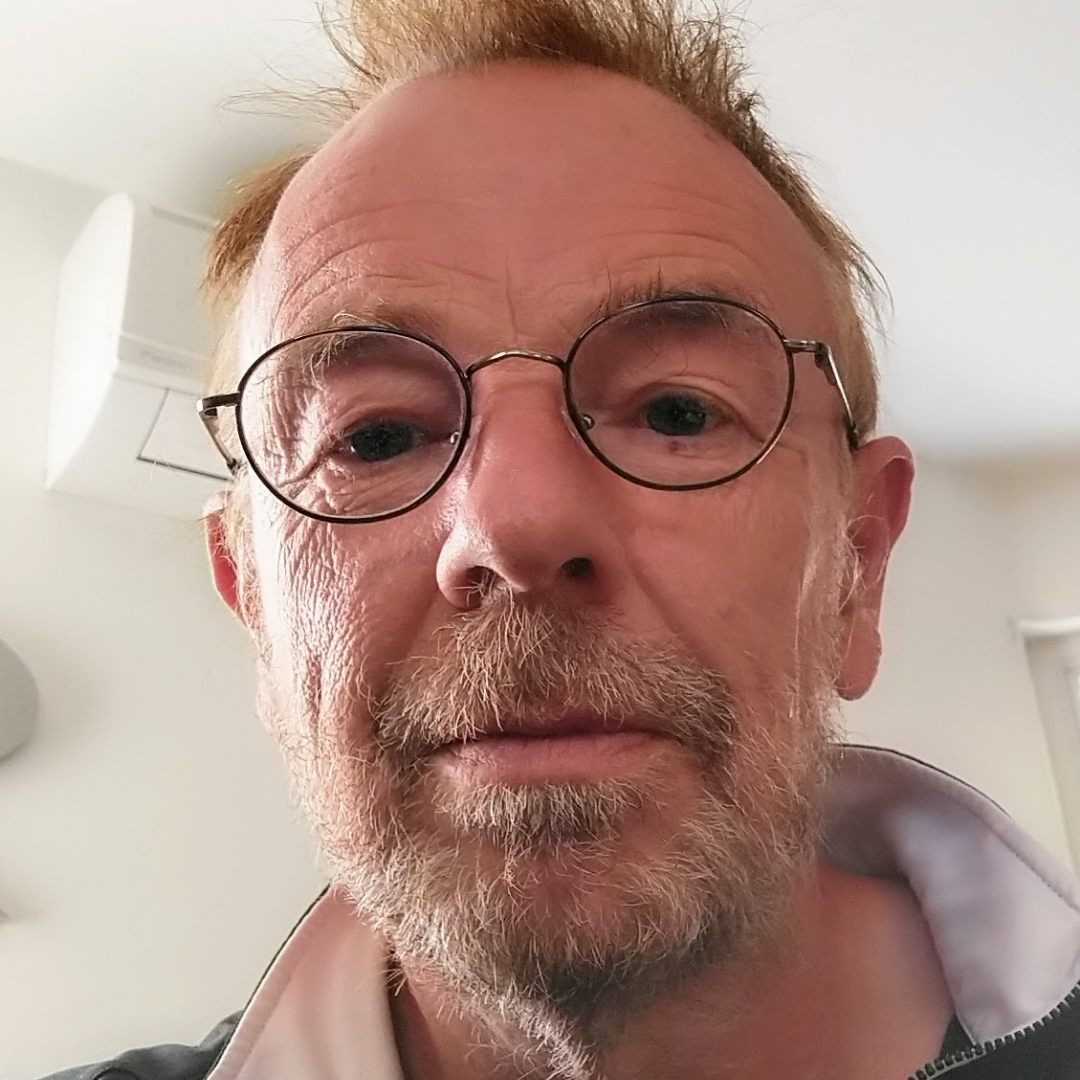 CEO, co-founder at Muinin pbc
John is a physicist and business analyst, working on macro-economics of the end of fossil fuel s. His analyses investigate and bild data to understand the transformation of the global economy that will emerge as the global economy moves away from burning oil and coal. Separately he leads a cyber security startup and advises a major European firm on technology strategies. Earlier work includes as a Google [x] senior director, overseeing an unannounced project, working in Taiwan leading a tech startup, and as a Monitor group partner, leading strategy analysis for technology companies – particularly where the strategies needed deep insight into the underlying physical technologies.He has a PhD in physics from Imperial College, London, and with art education from the Royal College of Art.  He now lives in a floating home in Sausalito, California, with his wife, noted tech pioneer Dr. Mary Lou Jepsen, as well as a small dog and a collection of paddle boards and kayaks.