Volkswagen held its first 'Power Day' event on March 15th 2021. The CEO announced, "e-mobility has won the race" and laid out the company's vision for battery technology, charging infrastructure, and expanding its own battery manufacturing capacity.
Within VW, the share of BEVs is expected to increase to upto 60% by 2030, leading to a demand of 240 GWh battery capacity in Europe alone. To address this demand, VW is planning to set-up 6 manufacturing facilities of 40 GWh each.
Sounds simple enough? So how will VW actually go about achieving this? Let's breakdown what VW is really planning to do on e-mobility. They have come up with 2 main pillars to achieve their goal of 60% internal BEV share:
Pillar 1: Battery Cell & System

Pillar 2: Charging & Energy

VW has announced pretty radical measures related to both pillars, so let's dig-in.
a) Unified cell approach:
for 80% of the cases, the basic cells within the battery do not need to change. For 20% specialized cases, cells can be different. However, today this is not being followed.

b) Reduction in battery costs by 50%:
VW's announced performance improvements across cell design, manufacturing and chemistry will result in a 50% saving to its battery systems. Based on 2020 pack prices of $137/kWh this would put VW's packs at $61/kWh. The company could achieve this as early as 2025.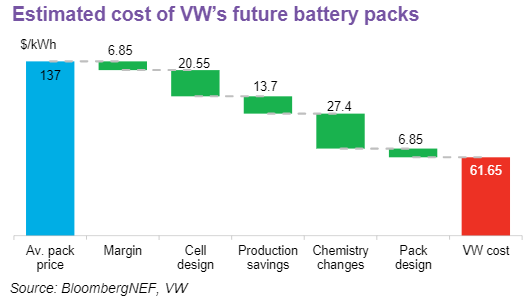 c) Backward integration of the value chain:
VW has figured that cell manufacturing alone accounts for only 20% of the economic value for a battery. Hence, they have decided to expand to raw materials, refining, precursor and cathode materials as well which accounts for 80% of the economic value of the battery.

Together with selected strategic partners, Volkswagen therefore wants to secure the long-term supply of cells for its e-offensive.

d) Recycling 95% of the raw materials:
To reduce costs, lower the CO2 emissions from manufacturing, VW plans to recycle 95% of the raw materials which go into a battery.

The first recycling plant has been already set-up in Salzgitter and production started in January 2021.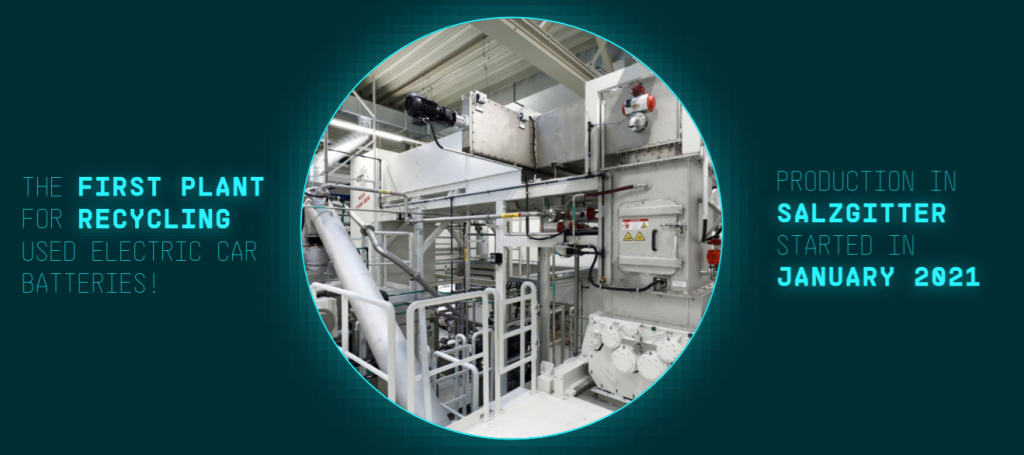 a) Large-scale expansion of fast charging network:
Volkswagen's battery offensive is being accompanied by a large-scale expansion of the fast-charging network. Along with its partners, the company intends to operate about 18,000 public fast-charging points in Europe by 2025. This represents a five-fold expansion of the fast-charging network compared to today and corresponds to about one third of the total demand predicted on the continent for 2025.
b) Strategic partnerships for charging:
VW is entering into several strategic partnerships to establish this fast charging network

Ionity → Europe

Enel → Italy

Iberdola → Spain

Ionity → Europe

BP → UK, Germany
c) BEV to become a mobile power bank:
This one is pretty radical.
Volkswagen intends to integrate the electric car in private, commercial and public energy systems in the future. This will allow green electricity from the solar energy system to be stored in the vehicle and fed back into the home network if needed. Not only will customers be more independent of the public power grid, they will also save money and reduce CO2 emissions. Models based on Volkswagen's own MEB platform will support this technology from 2022.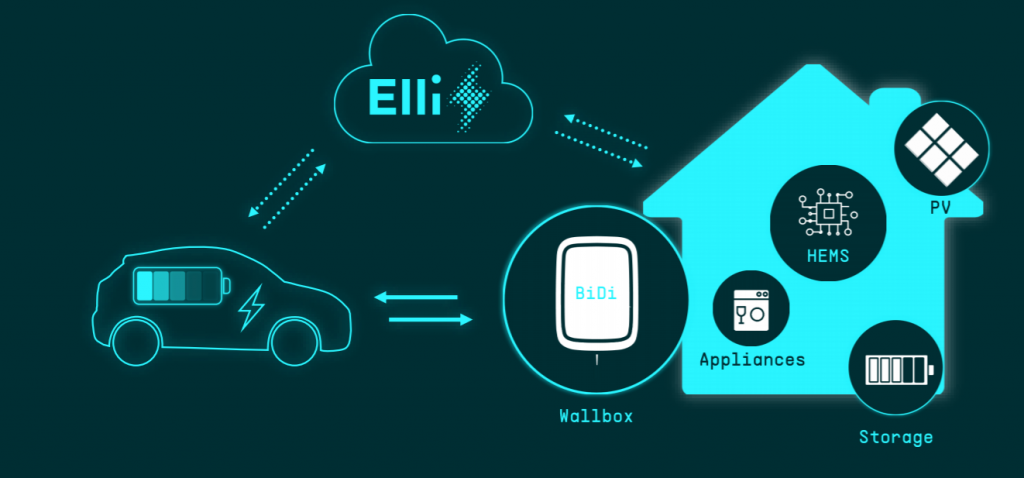 All in all, it's a brave and bold roadmap which VW has laid out for itself. I especially love the fact that their focus is on reducing complexity while adopting e-mobility as their core business.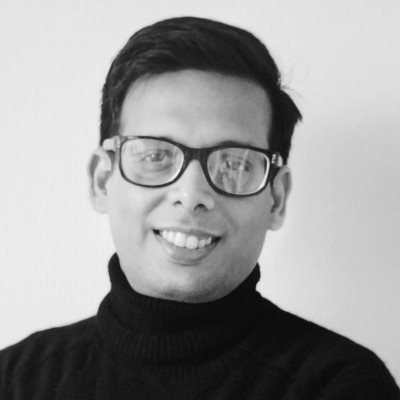 General Manager in the Energy Business of SoftBank Japan
Chetan's specializations include business development, investments, M&A, corporate strategy, partnerships, creating go-to market strategies, data analytics, stakeholder management and uncovering revenue opportunities.
Chetan hosts a podcast on careers, business and technology called "Career Bites".