Galvanized by climate change, combustion engines and their fossil fuels are rapidly seeing the threat of cleaner competition evolve by land, air, and sea. As American gas stations can attest, fuel prices are a strong motivator as well. Within commercial and recreational boating, a massive source of water pollution, outboard engines bleed 150 million gallons of unburned fuel every year. Since catalytic converters are nonexistent in this space, the air as well faces no reprieve from pollution.  

Historically, technology enabling boat motor electrification specifically has not flourished, nor has it been given a personalized touch. Electric outboards have relied on the scraps of EV vehicle innovation to be retrofitted into just passable components. Every year, the marine transportation market is further encumbered by the production and purchase of 800,000 more outboard engines. The opportunity for transformational change in the space is massive.   
Flux Marine has designed an electric marine outboard engine for boats that bests both the traditional and developing electric products on the market. They come to the market with a simple yet powerful goal: "to empower boat manufacturers to offer their customers electric propulsion options with the boats they already love."

Flux Marine is the progeny of CEO Ben Sorkin's engineering project and entrepreneurial vision while at Princeton. United with co-founders Daylin Frantin and Jon Lord and enabled by the team's first-class technology and design, the startup has quickly found itself the recipient of high-profile accolades and investment. From their success in 2019 as a Cleantech Open Northeast regional winner to capturing the Cisco Global Problem Solver Challenge prize in 2021, Flux Marine looks to become a dominant provider of transformational sustainability solutions.

The roster of their supporters is the stuff of a startup's dream, boasting the likes of Winklevoss Capital, Ocean Zero LLC, and the US Air Force.  
How their electric outboard works
Reimagined from the ground up, their proprietary electric outboards deliver zero emissions in a product that boasts superior efficiency and much less maintenance even compared to traditional combustion outboards. Quiet and clean, Flux Marine has delivered a high-quality outboard that reduces noise, air, and water pollution. Fish take heed: it runs completely silently. A convenient product from design to deployment, it's already compatible with the existing power stations found at most marinas. While they will surely benefit from expanding EV infrastructure, their electric motors are already able to hit the ground running.   

Traditional marine outboard motors are propulsion systems made up of an engine, gearbox, and a propeller or jet drive. Flux Marine's version features modular batteries with a simple, standardized mounting design. They have created a solution that hits electrification needs to eliminate fossil fuel usage and its subsequent pollution while also providing additional benefits of an almost no-maintenance product.

Flux has tailored its product offerings into three main camps:

Fully-electric package for OEMs' hulls 

(OEM=original equipment manufacturer)

Ready-to-launch complete boat packages

Motor & battery systems to repose existing hulls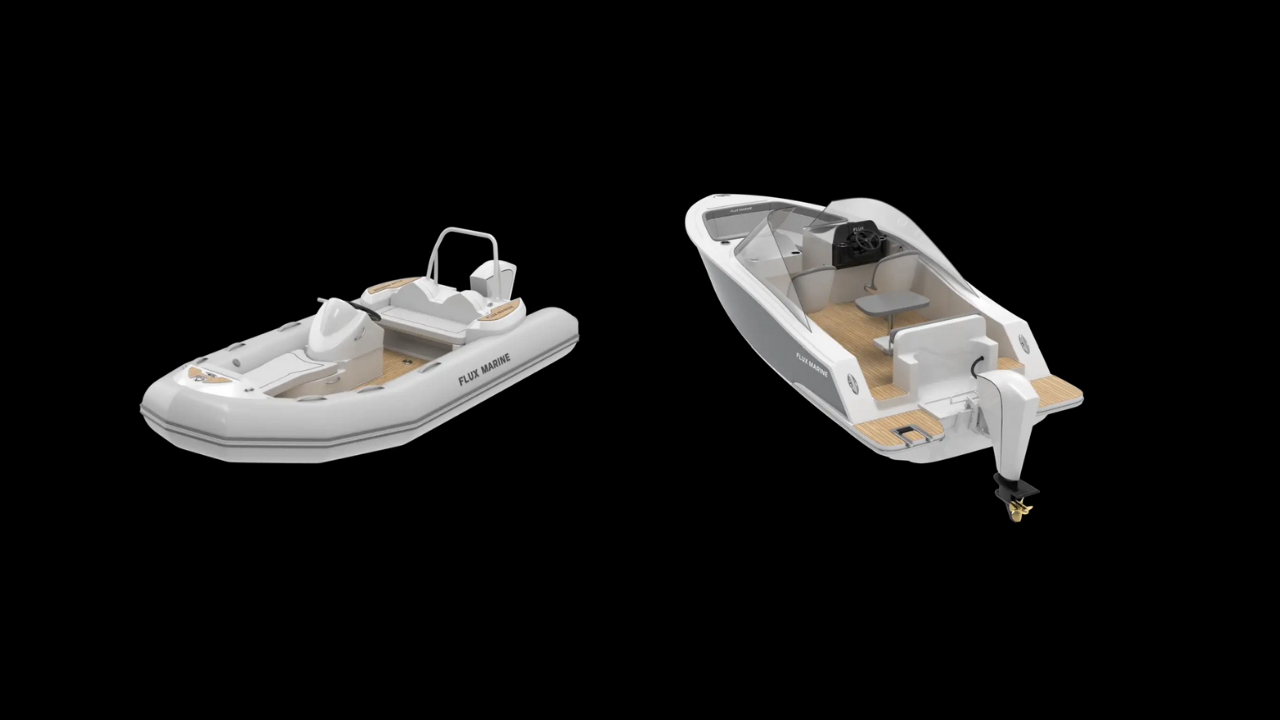 Together, all of this allows them to appeal to a diverse portfolio of consumers and manufacturers by effectively addressing almost all pain points of existing outboard engines and not just relying on the curb appeal of making another type of electric solution. Flux Marine is able to target multiple areas of the value chain to more effectively disseminate their outboard motor tech and maximize the ease of adoption of their product across the boating market.
Flux Marine's competition is a combination of old and new players in the space. Legacy manufacturers of marine combustion engines have only really tentatively made their own electric alternatives, and most rely on retrofits from EVs. Other startups entering the arena have focused their efforts on producing low-powered trolling motors. By consolidating their focus on Angler boats, their eco-competition is only penetrating a small subset of the massive market opportunity at play.

Outside of Flux's competition with products that only electrify components of a boat, there are also electric boat startups to contend with. However, electrifying boat motors gives current users a lower entry fee to the clean energy power systems and provides a less threatening solution to existing boat brands and OEM manufacturers.

This is a huge advantage.

With their direct competition unable to provide a sustainable, high-powered outboard solution that can pervade the entire market, Flux Marine stands alone with its high-performing, optimized product, capable of fulfilling a vast array of needs. These strong differentiating factors allow them to compete in several different parts of the value chain without straining their focus and available resources.
The global electric boat and ship market looks to enjoy continued growth in the years to come and is predicted to see a CAGR of 12.65%. As of 2021, the market sports a valuation of $4,9964.04 million. By 2027, that number will more than double to $10150.4 million. While Europe may have the largest market, North America is the fastest-growing.

The commercial and recreational water transportation market seems anxious to capitalize on Flux Marine's solution to boating pollution. The startup was twice-awarded for best new products when it introduced its electric outboard line at the 2021 Newport International Boat Show. Even before they opened up for their wildly successful, oversubscribed Series A round, they were sporting grants from The National Science Foundation, the US Air Force, the Massachusetts Clean Energy Center, and an Innovation Voucher from the RI Commerce Corporation. 
While riding on its well-deserved success and Series-A backing from Ocean Zero LLC, Flux Marine looks to scale their manufacturing, operations, and distribution. With excellent proprietary technology and an undeniably optimized product from both a functionality and sustainability standpoint, Flux Marine has created a solid business foundation from which to grow. Their electric propulsion systems promise rapid, painless adoption for customers without compromise.

Armed with an electric product that eliminates both emissions and maintenance costs and a strategy enabling them to form partnerships with pre-existing players in the market, Flux Marine seems perfectly situated to thrive.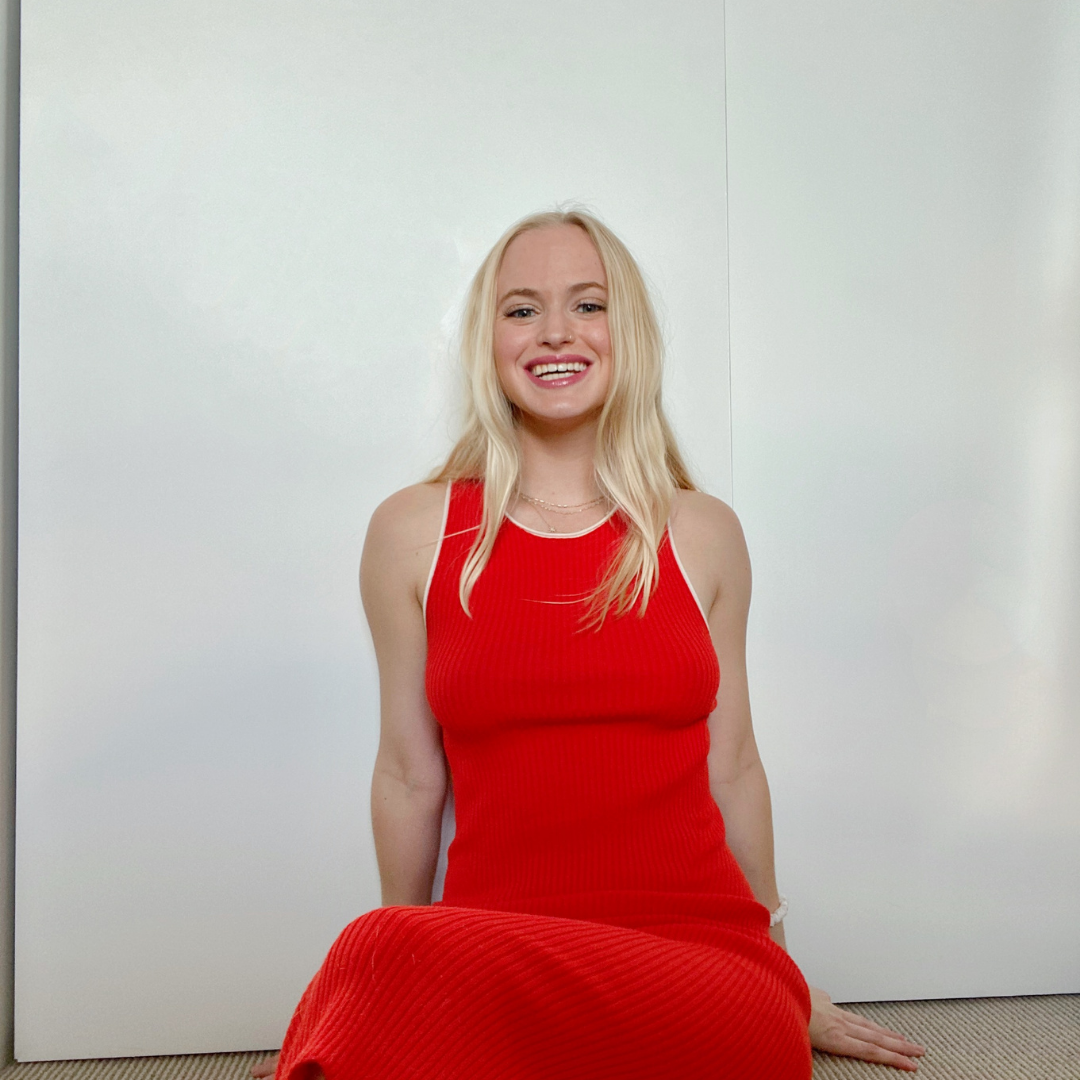 Partner • Editor-in-Chief @ The Impact
Stephanie holds a BBA in Supply & Value Chain Management and in Entrepreneurship & Innovation from TCU (Go Frogs!!) and minored in both Energy and History because… why not. After a stint in LA working in lean manufacturing for a large industrial company, her most recent educational foray was as a part of the LEAP program at Boston University to explore the field of Material Science & Engineering. Stephanie's most recent work has been volunteering with a small DAC startup in Reykjavik called Carbon Iceland. Now, she's living the dream working in supply chain as a Procurement Analyst at the carbon capture company, LanzaTech. An aspiring tree hugger, she hopes to spend the rest of her career aiding the massive societal transition to cleaner industrial and business practices– ideally through work pertaining to carbon capture, sequestration, and the processes' byproduct utilization to unite her love of science, sustainability, business, and supply chain. In her free time she enjoys both the American and English versions of football, growing her working knowledge of plant cultivation, and reading.