Shopify is a leading global commerce provider, as well as a top corporate purchaser of carbon removal solutions through its climate program. The company publicly shares its carbon removal playbook, and details on its sustainability fund, which launched in 2019, and contributes a minimum of $5M annually to support tech-driven entrepreneurs with $32M already committed to startups.

I spoke with Stacy Kauk, Shopify's Head of Sustainability, to learn a bit more about the story behind their climate program, in particular, their sustainability fund and focus on carbon removal.

The conversation has been edited for clarity.
What were the origins of the sustainability fund?
Our sustainability fund, established by our CEO in 2019, came from the realization that the market didn't exist for what we wanted to buy in terms of carbon credits and the kinds of projects we wanted to support. We did all the number crunching to figure out our footprint and decided we should address these emissions by undoing what we had polluted.

We came to the realization that avoided emission credits, also known as offsets, were abundantly available and cheap, but that they didn't have the high-quality impact we were looking for. Alternatively, we did want to purchase carbon removal credits, which didn't really exist at the time, or were expensive and wouldn't be delivered for another five years.

So, how do we do something to be proactive and address that gap when the product we want to buy doesn't exist? We thought if we were a reliable demand signal, maybe someone would build out some of those projects and some of those credits would be available for us to buy, which led to the creation of our fund. Now, we spend a minimum of $5M each year on the most promising solutions to support some of the companies building out those solutions.
Can you share a bit about how you got to the "why" around investing in climate?
Shopify is an entrepreneurship company. We want to enable entrepreneurship everywhere and to democratize commerce so anyone can build a business from anywhere in the world.

For our climate program, we dug into the recent IPCC reports, with findings that low-income and marginalized populations living in coastal communities or facing housing/food/water insecurity experience climate change impacts more on a day-to-day basis.

The more we talked to our merchants and customers, the more we realized that they were the same population we wanted to reach and bring economic opportunity to. In particular, when the pandemic hit, we saw firsthand how important online commerce was and how important it was for people to be able to start a business quickly when they lost their job.

In short, we want to future-proof our business and see our merchant base continue to grow by protecting entrepreneurship. Climate change is a threat to entrepreneurship, so our climate strategy is central to our long-term existence as a company.
What does the sustainability program look like to your entrepreneurs and customers?
From a consumer's perspective, whenever an online store has Shop Pay enabled, we calculate the emissions from that order's shipment. Then, we buy high-quality carbon removal credits to address those emissions. If you have the app on your phone, you'd be able to see all the carbon removed from the orders you've placed.

For our merchants, we have a plugin that they can add to their online store called Planet, that calculates their shipping emissions for every order that they process. We connect them with the high-quality carbon removal companies in our sustainability fund, so they can source removal credits that meet our standard without having to put together a science team and do all the research themselves. We give our merchants superpowers by giving them access to something that typically only larger companies have access to.

The way Planet works right now is that we add up the emissions for every month, and pass it through on their invoice without any fees or extra charges. Each merchant might handle that different but it's not something that a buyer has to opt into if the merchant decides to add it to their store.
What reactions have you heard from merchants to date?
We're doing some work on expanding this offering based on some asks from our merchants. We started by offering only one kind of carbon credit, now we've expanded it to all carbon removal verticals. We got feedback that some merchants wanted to pick the types of solutions or companies they get their credits from and that they also wanted to go beyond shipping emissions. It's an interesting ask because we can see all the shipping data, the invoices, the orders, and sometimes there's information related to where the products are coming from upstream. There's a lot of opportunity to use the data on our platform to build value for our merchants, and we're focusing on what we're uniquely positioned to do, which is provide climate insights to their business.

Key takeaways for other sustainability programs:

Center your customers in the story around your sustainability programs

Deliver value to your customers in the implementation of those programs

Make sure there is buy-in and ownership from the executive leadership.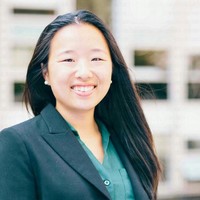 GTM Operations & Enablement @ Instrumental Inc.
Christina manages Sales Enablement programs at Instrumental Inc, a cloud manufacturing optimization platform that partners with electronics brands to improve engineering efficiencies and reduce scrap/waste. Her professional background is in energy efficiency, with roles in revenue operations and sales development at Carbon Lighthouse, following an academic background in environmental engineering. Outside of the climate world, she supports the San Francisco Beacon Initiative as a member of their Associate Board, and in her spare time is an avid enthusiast of hip hop and house dance, the outdoors, and good food.