Puro.Earth is a platform with a marketplace, standard, and registry focused exclusively on carbon removal. I had the opportunity to chat with Joona Kunnas, Corporate Sales Manager, about Puro.Earth's impact and operations.
The conversation has been edited for clarity.
What's unique about Puro.earth?
We've vertically integrated key factors in the voluntary carbon market space. We've developed our own methodologies for different types of projects to quantify carbon removal, we have our own standards to quantify negative emissions, and we ensure that the negative emissions are being realized with auditing and measurement.
What do you mean by methodology?
A methodology is like a CO2 removal method and the rules associated with it. The current methodologies we support today are biochar, carbonated building elements, wooden building elements, and geologically stored carbon. Each one has its own rules for accounting for emissions reduction.

Official definition: "Methodology provides procedures to verify the compliance of CO2 Removal activity with the Removal Method. Methodology provides sound CO2 Removal quantification Methodology specific to each Removal Method. It specifies the activity boundaries, detailed calculation formulas and the proof needed of the activity performance. A Methodology may be revised, and the latest valid version must be used when issuing new certificates." (Source)
What does it mean when you say that you only quantify negative emissions?
Incumbents have typically only quantified the avoided emissions, and not factored in emissions from production. For us, we only quantify negative emissions, which means for any kind of project, we would look at the emissions from production, take into account the actual sequestered carbon, and only credit the difference. In terms of transportation, most accounting styles are cradle-to-gate, meaning transportation of the raw material is included, but transportation to the end-user is not.

There are some variations across the different methodologies, but we need to see three things to occur for us to consider a project as carbon removal.

Capture CO2

Stabilize Carbon

Storage
Many of your methodologies have applications (biochar applied to fields, or building materials being used in buildings). How does the storage element work there?
This depends on the methodology, but there are accepted uses for each methodology that our auditors can verify. Trees are a great way to capture CO2, but they're not great for storage – you might be at risk of having your carbon removal burn down in a wildfire, for example. When a company makes a net-zero claim, we think that claim needs to be backed by not just removed temporarily, but out of the carbon cycle for x amount of years.

For biochar for instance, yes, it can be used as a soil improver, and we can point to the research indicating that it will stay in the soil for X years.
What's different about how you verify emissions?
Something else that's different is that we confirm negative emissions are real by using measurement to confirm impact versus modeling. We have a third party auditor to do this verification by looking at a life cycle assessment, and lab results of physical biochar, for example. Now based on the production data, they can verify how many CORCs to use.

CORC: "a verified digital tradable carbon asset that confirms one tonne of CO2 has been sequestered" (link)

Also compared to other carbon removal platforms – we run our own registry. We do this to maintain integrity, and to remove the chance of double counting or misuse. For our CORCs, they can be attached to and sold on a different platform, but we need to make sure they are issued to the registry, where they get a unique identification number, and where issuance, transactions, and retirement are tracked.
Why would someone buy from Puro versus directly from a supplier?
A number of reasons, primarily the transparency that we offer with our methodology, standard, and rules. In addition to the third party auditors we use to verify that carbon removal has occurred, our governance is detached from our company – for instance, we have Professor Myles Allen from the Oxford net-zero offsetting principles on our advisory board. This means you can have some credibility around the project methodology without just relying on the project developer.

Compared to a different marketplace, specifically for biochar, we have our own methodology for biochar. Our certificates are able to be listed to other platforms, but once we enroll and certify a project, we sign an exclusive agreement with that facility.
Who do you primarily work with on the buyer/seller side?
For buyers, we don't discriminate based on size. We care a lot more about their ambition. If they want to solve the climate crisis, that's someone we want to work with. Our business is based on collecting a service fee from CORC transactions, which are always included in the price. For younger developers, we may cover the upfront costs of working with us until they have issued their CORCs, which is when everyone else benefits.

On the flip side, buyers were originally from high-margin tech companies with the budget and time to invest and do due diligence. Now we're seeing manufacturers, law firms, consultancies, you name it. We don't sell directly to consumers, though there are companies that deliver subscriptions. For example, there's a company that sells carbon negative Instagram pages that is B2C. The nature of how we work with our customers is also changing — we've started to lock in longer contracts now around the 5 year mark, and are in discussions for 10 year contracts now.
Puro is one of several platforms, along with Patch.io (previously covered on The Impact here), Nori, and Watershed, that seek to accelerate decarbonization by simplifying purchasing and adding integrity to the buying process for corporations. Puro.earth seeks to differentiate itself by offering a premium product, curated to exclusively focus on carbon removal, with verification and their own standard backing their credits, and has recently launched its public Puro Registry. We're seeing increased rigor from some companies who are investing in climate initiatives, so if there's a continued focus on actual climate impact, this strategy may pay off.

Puro.earth seems to have a strong vision around how it can advance carbon removal. With its majority stake acquisition by NASDAQ in 2021 and recently launched NASDAQ CORC price index, customers such as Microsoft, Shopify, and SEB, and its unique business model, it's a company that seems well positioned to scale and facilitate plenty of impact.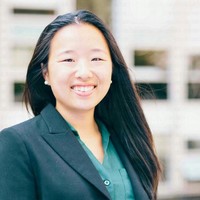 GTM Operations & Enablement @ Instrumental Inc.
Christina manages Sales Enablement programs at Instrumental Inc, a cloud manufacturing optimization platform that partners with electronics brands to improve engineering efficiencies and reduce scrap/waste. Her professional background is in energy efficiency, with roles in revenue operations and sales development at Carbon Lighthouse, following an academic background in environmental engineering. Outside of the climate world, she supports the San Francisco Beacon Initiative as a member of their Associate Board, and in her spare time is an avid enthusiast of hip hop and house dance, the outdoors, and good food.