Climate tech venture capital dollars are going to 4 main sectors: Food & Agriculture, Energy Transition, Mobility & Urbanization, and Sustainable Systems.
After leaving my M&A investment banking job for a "higher purpose", I decided to volunteer on organic farms in New Zealand for a couple of months (which included milking 200 cows at 5 AM)! It was then that I educated myself on climate change, connected the dots and decided to shift my deal-making skills to VC climate tech.
In this process:
I met with 100+ climate tech startups in all 4 sectors including Food & Ag
I learned that Food & Ag represents approx. 25% of global greenhouse gas emissions
I then discovered 130+ climate tech startups in Food & Ag (100+ by going through the portfolio of 20+ climate tech VCs, and 30+ by having calls with startup founders). Taking a step back, I decided to map these startups to uncover why all climate tech VCs should heavily invest in Food & Ag and which segments are currently being under-invested in.
First, I based my market map using the classification of the 2020 Agrifood Tech Report by Finistere Ventures, a climate tech VC exclusively focused on Food & Ag which raised $150m in 2020.

This report divides the Food & Ag sector into 2 main categories (each composed of 8 segments):

Ag Tech:

 "how to produce food", technologies to increase farming efficiency and sustainability – Boxes from 1 to 8 on the map above

Food Tech:

 "how to process and deliver food", technologies to improve the supply chain and distribution to the end-consumer – Boxes from 9 to 16 on the map above

Then, I filled in all these 16 boxes/segments of Food & Ag with the 130+ startups that I discovered in my journey and which present the following profile:

Sources:

 websites of 20+ select climate tech VCs (100+ startups), 1:1 zoom calls with startup founders (30+ startups)

Sector:

 climate tech Food & Ag

Stage:

 mostly early-stage (pre-seed, seed, Series A)

Technologies:

 software; deeptech (concept defined in my previous LinkedIn post)

Location:

 from all around the world (mostly US; Europe, Latin America and Asia)
2. Key Takeaways: Topics for Discussion
Taking a further step back on the above map (see yellow bubbles), here are my 3 key takeaways for further discussion:


A. Some Climate Tech VCs are not currently active in Food & Ag (yet)
To the Climate Tech VCs (including CVCs) who have not invested in Food & Ag so far:


Given that Food & Ag is the 2nd most polluting sector on the planet (at approx. 25% of GHG emissions, on par with Energy Production), why not also invest in this "1/4" of the big problem to be part of the whole solution and make a stronger impact? Could there be ways of associating Energy or Industry 4.0 technologies within Food & Ag for win-win collaborations?



To the Climate Tech VCs (including institutional VCs) who have been active in Food & Ag in their previous fund but not in the current one:


If your current LPs are focused on other sectors of climate tech (incl. Energy and Transport), would you consider repositioning your next fund and welcoming a broader set of investors (including corporates and banks involved in Food & Ag)?



To the Climate Tech VCs who are currently active in Food & Ag:


Would you consider strengthening the focus of your next fund on Food & Ag (in terms of % of resources and investments allocated to this sector within the overall portfolio), given the scale and impact of such opportunities?
B. Climate Tech VCs have highly invested in Alternative Protein & Dairy but may be overlooking other scalable options
From the Map: Box 9 Alternative Protein & Dairy presents 21 VC-backed companies, when all other Boxes would present 11 or less. We need all hands on deck, so it doesn't have to be Option A or B (eating alternative protein or grass-fed beef)", but rather have Options A and B (…until Z and beyond!) all widely available and affordable for consumers, as these technologies would be "Faster, Cheaper, Cleaner". Other segments of Food & Ag using farm-grown methods should also attract VCs' attention, become highly-invested and reach 20+ companies: Box 2 Animal Technologies (incl. algae-based feed supplements to reduce cow methane), Box 3 Soil Input Management (incl. low run-off biofertilizers to reduce soil and river contamination), Box 7 Imagery (incl. satellite images for early detection of crop diseases), etc.


Alternative Protein & Dairy currently represents 2% of the global meat & dairy industry. Would you foresee a cultural risk in regions showing a strong "traditional / farm-grown / non-lab" approach to food, as a potential wall for scalability?


Regarding the food security question "Are we producing enough food for the growing global population?": 1/3 of the world's food is lost or wasted every year (extrapolating, we would be currently producing food for 7.9bn / (1 – 1/3) = 11.8bn people, which means enough until after 2100. So the urgent problem of our generation and the next ones wouldn't be to "produce more, more, more" but to "produce better and deliver it well" (more soil biodiversity, more nutrient-dense food, less run-off to rivers and oceans… and fewer roadblocks in the supply chain – due to economic or political reasons… but that's another debate).
C. Climate Tech VCs may be underestimating the catalytic potential of Agriculture Fintech
From the Map: Box 8 Agriculture Fintech presents 4 VC-backed companies, which provide farmers and growers with financial incentives, capital and risk management in order to improve the efficiency of their farming operations

Farmers usually need 3 years to transition from conventional to regenerative/organic farming and often lack the support of insurance and banking companies to back potential bad crops during this period (challenge experienced by the US farmer Gabe Brown in his amazing journey "Dirt to Soil"). This potential financial liability increases farmers' risk-aversion for such transition …


… There is a gap/opportunity here: could we make this financial liability an asset? Would there be some scalable fintech startups to bridge this financial gap, make such transition economically viable and ensure a long-term partnership with family-run farms? No kidding: these 500+ million family farms are the first and foremost link in our supply chain, as they produce 80% of our world's food today (!)?

There is a tremendous opportunity to further invest in Food & Ag, solve one of the world's biggest problems and have a net positive impact on our planet.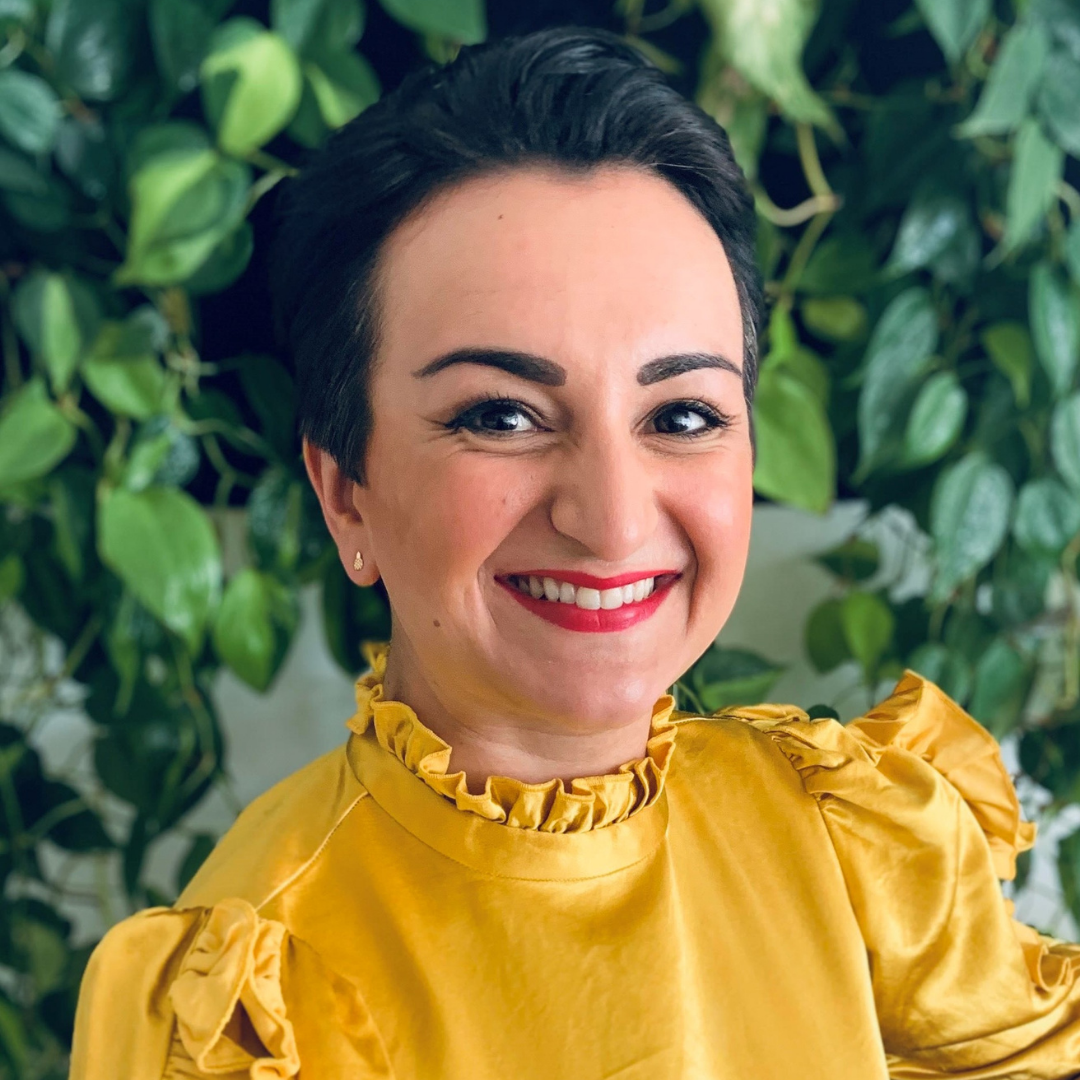 Climate Tech investor connector
Diane is a very energetic Frenchy in San Francisco and ex-M&A investment banker on her climate journey to break into VC climate tech. After 8 years making deals in Europe, Brazil and the US, she has decided to dedicate her career to climate change. She's met with 100+ startups in climate tech, joined the fellowship at On Deck Climate Tech, and published market maps (with 6,000+ views). She loves to connect with investors and startups in the space!