🏔️ We've Been Thinking About… planning work trips to Antarctica and Greenland to give our melting glaciers once last spectacular farewell. One might say it's a farewell tour.
If you find this to be inspired content that you'd enjoy watching… reply to this email.
(not a joke please let us know)
Debt Financing Via International Investment
By Brian Corn • is a senior software technology veteran focused in the clean-tech space looking to help educate and elucidate others on the state of climate change and related solutions.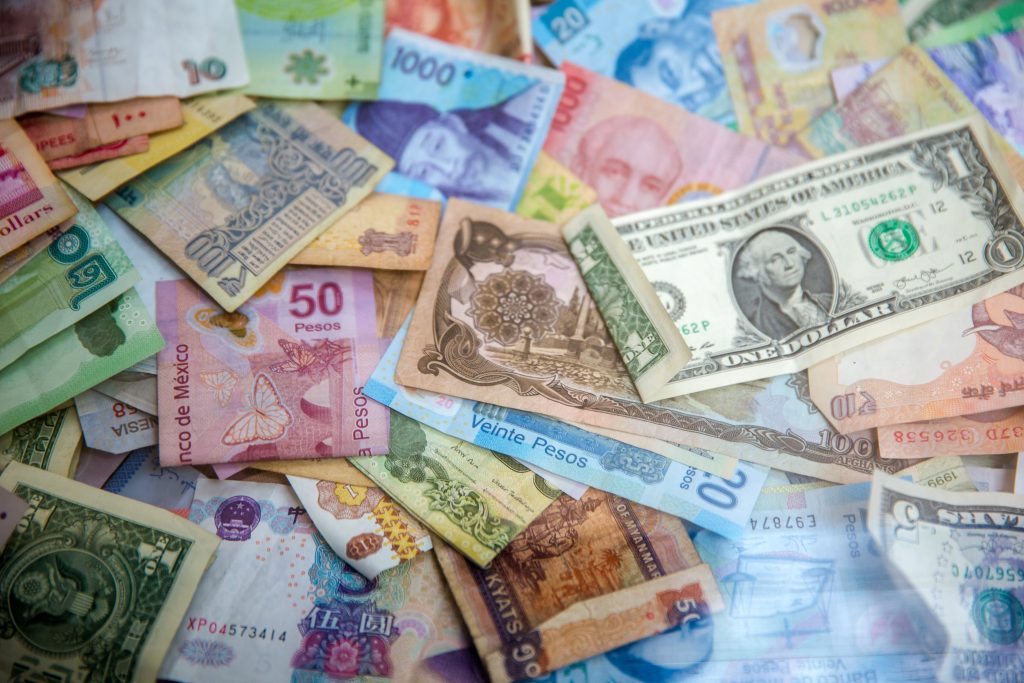 For Africa to truly decarbonize and elevate their energy poverty, there must be significant international investment to develop resilient, off-grid solar systems. Financing projects in sub-Saharan Africa – where these resilient, off-grid solar systems can have the greatest impact – is a complex topic.

One of the most popular mechanisms for financing and enabling these solar projects to go live in Africa is debt financing.
Trine is a Swedish-based financing company whose mission is to "give people a triple return on investment – earn a profit while making a social and environmental impact." Trine has been focused on driving impact in sub-Saharan Africa since 2015. We spoke to Cristoffer Falsen (Founder & Head of Investment) and Emma Andersson (Communications Manager) from Trine.

SunFunder is a financing company with offices in Kenya, the UK, and France "dedicated to solving climate change and energy access." SunFunder has been hard at work on these goals since 2012 and focused on the sub-Saharan Africa region. We spoke to Nico Tyabji (Head of Strategic Partnerships) from SunFunder.
Why international investment in African solar?
After the investment bust of Cleantech 1.0 – where nearly $25B was plowed into cleantech startups from 2006-2011 – there were still organizations that believed in the promise of cleantech solutions. These organizations needed a better way to model the returns they would see on their investments. 
This seems to be the genesis of the debt financing approach – perhaps less risky than equity to the impact investors, and easier to navigate from a financial perspective in local sub-Saharan Africa economies.
Cristoffer and his fellow founders at Trine were working on the premise that "alternative" investing at the intersection of solar and sustainability would be key to success. They looked at regions with the greatest need that were best suited for unique financing. 
Ultimately, Trine determined that East Africa, with its openness to foreign investment paired with its early adoption of residential distributed solar systems, was a perfect market. 
This represented a different level of scale, far below that of utilities (typically 20+ MW), and certainly underserved. Debt financing could play a role in servicing micro-loans to meet the need.
SunFunder, being a mission-driven organization, realized early on that 1.2B people in Africa were living off-grid, with that number increasing. 
While there were some early solar startups in play, they had minimal access to equity or debt financing. They were too small for international banks, and their potential customers were unable to acquire loans from local banks to purchase their products. 
Nico spoke about how the "efficiency revolution" complemented the fall in solar and storage costs a decade ago. The early off-grid solar pioneers built distribution models around these technology drivers, but struggled to find debt financing to scale up their businesses. This drove SunFunder's founders to develop its crowdfunding financing solution in 2013, the first platform for off-grid solar. The "efficiency revolution", as per Nico, is where reduced solar costs, reduced storage costs, and increased efficiency of small, solar-powered devices are being advanced due to the demand for smaller system footprints driven by the lower purchasing power of the people of sub-Saharan Africa.
To these ends, the initial model for SunFunder was focused on providing loans for solar home systems (SHS) via crowdfunded investments, but then soon moved onto launching larger fund investment opportunities as those companies needed more capital.
What is the investment and project mix today?
Trine still has about 80% of its solar portfolio in sub-Saharan Africa. However, they are beginning to shift to more productive use – typically in the commercial and industrial sectors – where greater climate and social impact is expected.

About three years ago, Trine decided to begin shifting into larger-scale projects to increase their impact and speed up the energy transition.

Consider that Nigeria, which has the highest GDP in Africa, still obtains 50% of its energy from diesel. Christoffer explained that while Trine's previous investment mix sought to replace candles, flashlights, and perpetual darkness with solar, they now seek to replace diesel gensets with solar. This shift enriches local communities by moving more people further up the energy ladder.

SunFunder continues to focus on residential systems, but is now seeing some early traction with products like solar irrigation pumps.

In addition, Nico noted that the company has launched a new fund, the Gigaton Fund, with a goal of making more than 130 clean energy investments. By tapping into the power of development financial institutions (DFIs), such as DFC, SunFunder is setting itself up for handling private institutions providing for larger sized projects.

They are approaching the tipping point at which larger institutions are willing to consider these investments due to positive track records, better risk mitigation through organizations such as SIDA, and more attractive, bigger ticket projects.
What are the outcomes of these investments?
A unique quality of solar systems is the inherent data collection capability. This allowed Trine to develop their own technology infrastructure to collect this information in real-time to track actual outcomes (usage, consumption, payment data, etc.) and thus measure impact.

To make the successful shift into larger-scale projects, Trine is working to update this data collection infrastructure. The investment in sub-Saharan Africa has created somewhat of a virtuous circle for Trine with the following outcomes as of this writing:


Over 549K tons of CO2E avoided

Nearly 2.6 million people with new electricity

Over €63M invested

Nearly €33M repaid

Over 12K investors

SunFunder has experienced similar successes:


Over 750K tons of CO2E are avoided annually

Nearly 10 million people impacted through investments

Over $162M closed

Over 50 investors from institutional and impact

57 investees

In addition, Nico also spoke to the promising shift happening amongst the poorest of the poor in these regions newly touched by solar. Instead of spending money on the worst fuels, they are putting money down to fund micro-payments against solar systems.

This shift effectively attacks climate change, energy inequity and inadequate personal financial profiles all at the same time. He sees local banks benefiting from the international investment and building their own competencies in financing some of these projects. SunFunder has subsequently launched an advisory consultancy to help scale up these companies.
Trine has set a goal of achieving €1B under management through the shift into the commercial and industrial sectors. They hope to continue to build upon their track record by demonstrating the long-term stability of their debt financing model and its success as a high-impact investment.
What is next for SunFunder?
With the previously noted Gigaton Fund, SunFunder aims "to catalyze over a gigaton of GHG reductions, help vulnerable communities avoid and adapt to the worst effects of climate change, and impact over 100 million people with improved access to energy". Nico also believes that eMobility may prove to be one of the next verticals for SunFunder investments in sub-Saharan Africa.
The next article in this series will contrast this deep dive into the world of debt financing via international investment with not-for-profits seeking to address these same climate change and energy inequity challenges via distributed solar deployments.
Sign up for The Impact and discover climate startups & opportunities before it hits the front page
The Fund Bringing Energy Equity By Seeding Energy Founders
By Daniel Kriozere • is a Principal at C3, Tech Scout at For ClimateTech, and Venture Scout at Prithvi - and has an extensive network within the broader climate investment and startup community.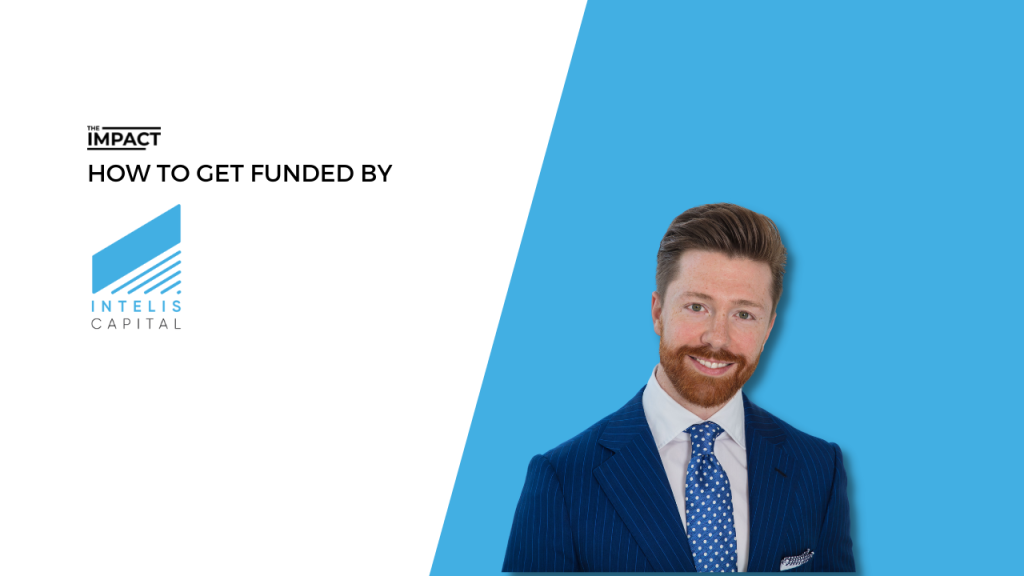 Intelis Capital is on a mission to support entrepreneurs who will ensure equitable access to affordable, sustainable, reliable, and resilient energy globally. Many of tomorrow's most iconic businesses will be built by leveraging emerging technology to solve these challenges. Intelis Capital wants to be the first-choice partner for the teams building those businesses.

Fund Snapshot
Stage: Pre-Seed – Series A

Check Size: $100K – 1.5M

Geography: Global

Lead/Follow: Lead and Follow
Why was the fund created?
Intelis Capital was founded in 2017 for the purpose of partnering with the best early-stage tech entrepreneurs accelerating the energy transition. Jonathan Crowder, Partner at Intelis Capital, explained that Intelis' inception stemmed from the question of how to leverage his experience in climate policy research and climate tech startups to make a positive impact.
How does Intelis Capital think about investing in climate tech?
The energy industry is in the midst of a radical transformation. Intelis invests in technology companies that enable or accelerate one of the following trends:
Proliferation of wind, solar, and storage

Electrification of transport

Clean energy procurement

Improved grid resiliency

Deployment of infrastructure

Increasingly distributed industrial workforces

Jonathan summarized Intelis' mandate: "What direction do we see a given part of the industry moving in, and what challenges will the stakeholders have to solve in order to move towards the future? First and foremost, we want to ensure we deeply understand the problem. We need to have strong conviction that it exists and close connections to customers that experience that pain point, so we can help reduce go-to-market risk for our portfolio companies."
What type of portfolio support does Intelis Capital provide?
Intelis views investments as partnerships with founders, where founders think of Intelis as an extension of their team. Jonathan says that "whenever we are having conversations with an entrepreneur considering an investment, the guiding principle that I try to be explicit about is we want to be as helpful as they want us to be. We try to proactively anticipate the challenges they're facing and are willing to roll up our sleeves anytime we're needed."

Intelis helps startups grow their business in a number of ways:
Business development with their network of industry contacts

Recruiting talent

Operational improvements

Business strategy

Product road map

Raising capital
What is Intelis Capital's investment process and timeline?
Intelis prioritizes research on its core focus areas so they can approach new investment conversations with a prepared mind. They generally prefer to build long-term relationships before investing, often meeting entrepreneurs months or years beforehand, but their typical due diligence process takes 2-6 weeks.

The four guiding questions Intelis asks when looking at opportunities are:
Is the market ready for this solution?

What's the hardest challenge that the business is going to have to tackle?

Can we develop deep conviction that they can tackle that challenge?

Will this become a category-defining company?

In addition to reviewing pitch decks, financial forecasts, legal documents, and product roadmaps, Intelis meets with a startup's customers to see if their feedback matches Intelis' expectations of that market.
What would make Intelis Capital consider deviating from its typical criteria?
Intelis likely would not deviate beyond the confines of their mandate. Jonathan said that "We're becoming more focused over time, not less. Being great partners to our portfolio companies is something we hold sacred, and building institutional knowledge in the key areas we're most excited about is the thing that allows us to do it."
CarbonCraft: Carbon Utilization For Sustainable Homes
By Loni Olowookere • is a Communications Support Strategist at Greenstand and an aspiring climate storyteller.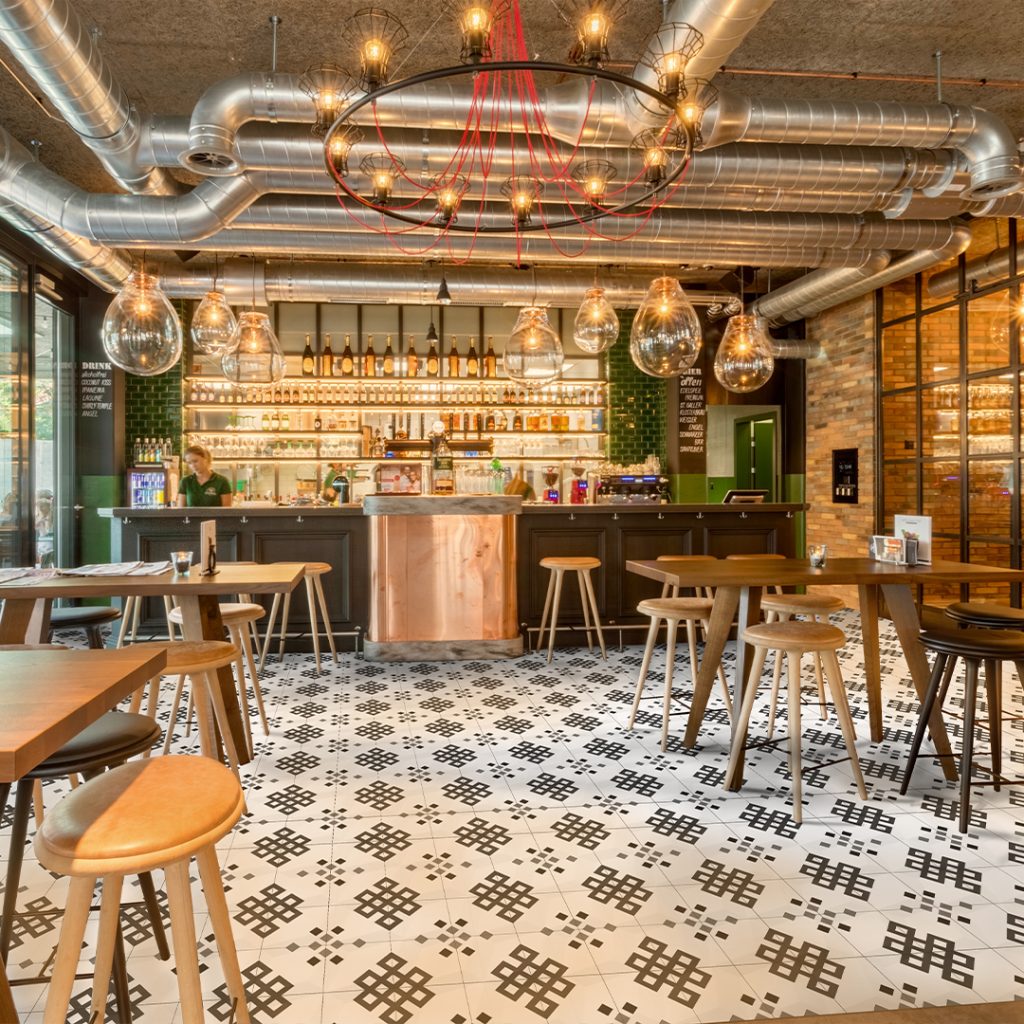 According to the World Health Organization (WHO), a total of 7 million people die prematurely of air pollution yearly; 4.2 million from outdoor (ambient) air pollution and 3.8 million from indoor pollution. This is a surprisingly high figure for an issue that is mostly man-made and largely within our collective control. The most common air pollutants include carbon derivatives from fossil fuel usage, sulphur dioxide (SO2), nitrogen oxides (NOx), etc.

A proactive approach to combating air pollution will take into account how these air pollutants can be repurposed and upcycled for continued usage in everyday life. In a brief chat with Tejas Sidnal, the CEO of CarbonCraft, an Indian start-up based in Goa, we touched on the utilization of carbon-based pollutants for the development of construction materials.
Introducing CarbonCraft™ Tile
CarbonCraft™ Tile is the signature product of CarbonCraft made from upcycled carbon to permanently sequester potential pollutants in conventional building materials. The CarbonCraft team believes that solving the air pollution problem at scale will require not just a technological intervention but also an architectural innovation. The global construction industry consumes a lot of raw materials and is responsible for 39% of total energy-related emissions, according to a 2019 report from the World Green Building Council. CarbonCraft™ Tile is the first tile made with upcycled carbon by using recovered carbon waste as a resource, connecting the volume-based waste management problem with the volume-intensive material consuming industry with a larger intent to foster a circular economy.

CarbonCraft™ Tiles are made from up to 70% reusable substances with a much lower carbon footprint than conventional tiles and do not go through the energy-consumptive glazing process. Instead, carbon tiles are strengthened through a non-heating process known as curing. This requires only 20% of the energy used on conventional tiles.
Industrial Partnerships: From Collection to Manufacturing
CarbonCraft's current carbon sources include partners like Praan, Takachar, and nearby tire pyrolysis factories. Carbon collection is just the first stage of CarbonCraft's proprietary process. The next step involves the processing of the collected carbon to standardize it for industrial applications. Then the standardized carbon is sent to Morbi's plants in Western India (the 2nd largest tile manufacturing hub in the world), where it is worked on by artisans and transformed by craftsmen into plain, patterned, or customized tiles as per the customer's specifications.
Production Capacity & Market Dynamics
Currently, CarbonCraft is capable of delivering a hundred thousand square feet per year, which is about 250,000 tiles. Most of the customer traction that CarbonCraft has enjoyed so far has been from the nearby professional architects who share a similar approach to the problems CarbonCraft is addressing. However, popular brands are starting to take note of the company's unique tile design methods as well. One of such brands is Adidas, which has incorporated CarbonCraft™ Tiles into the construction of four of its Indian stores with discussions presently underway for a larger deployment.
CarbonCraft's product offerings target two customer segments at the moment. The first segment is B2B, and it includes construction companies and brands like Adidas that are actively interested in reducing their business operations carbon footprint. The other segment is B2B2C, which comprises the members of the local architect communities and the clients they serve who are looking to build with environmentally friendly materials but are oblivious of where to find them.

Tejas Sidnal, CarbonCraft's CEO, admits that the existing price differential between carbon tiles and conventional tiles might be a barrier to adoption, "…with carbon tiles costing almost double the price of mid-range conventional tiles however, if we can achieve economies of scale through increased capacity, then we will be able to match the price of conventional tiles in a short while".

For now, the CarbonCraft team is focused on consolidating its position in the tile niche before expanding into other building and renovation materials like paints, fabrics, or furniture.
CarbonCraft's vision of reducing the carbon footprint in the construction and beautification of homes can be a potentially beneficial way to sequester carbon away permanently. It also serves as a reminder to us all that the quick or slow alignment of both the upstream and downstream sectors of the carbon market will be highly crucial to the successes of enterprises like CarbonCraft.

Hopefully, 2022 will be the year when carbon sequestration and utilization pathways fully intersect.
☕ CONSIDERING A WAY TO SUPPORT US?
Consider donating if you found this newsletter useful. These dollars are used to support The Impact and our writers as we continue to produce research and insights in the space.
✍️ WANT TO HELP US IMPROVE?
How would you feel if you could no longer receive The Impact?
Editors: Swarnav S Pujari, Stephanie Zulman Writers: Daniel Kriozere, Brian Corn, Loni Olowookere

If you aren't absolutely thrilled with The Impact, reply and let us know why. Or you can unsubscribe from all updates by clicking here.

Copyright © The Impact 2021. All Rights Reserved || 19 Morris Ave, Bldg 128, Brooklyn NY 11205