🇺🇦 As the price of oil surges… and the horrible conflict in Ukraine continues, it's important to remember that the sooner we stop depending on oil for our power needs, the less power and geopolitical conflicts countries like Russia can unleash.
How Blockchain & NFTs Power Nori's Carbon Removal Marketplace
By Swarnav S Pujari • is the Head of Growth at Gaiascope and Appointed Chairman of the Yorktown Climate Smart Communities Task Force - and has extensive growth, product and policy experience across the climate sector.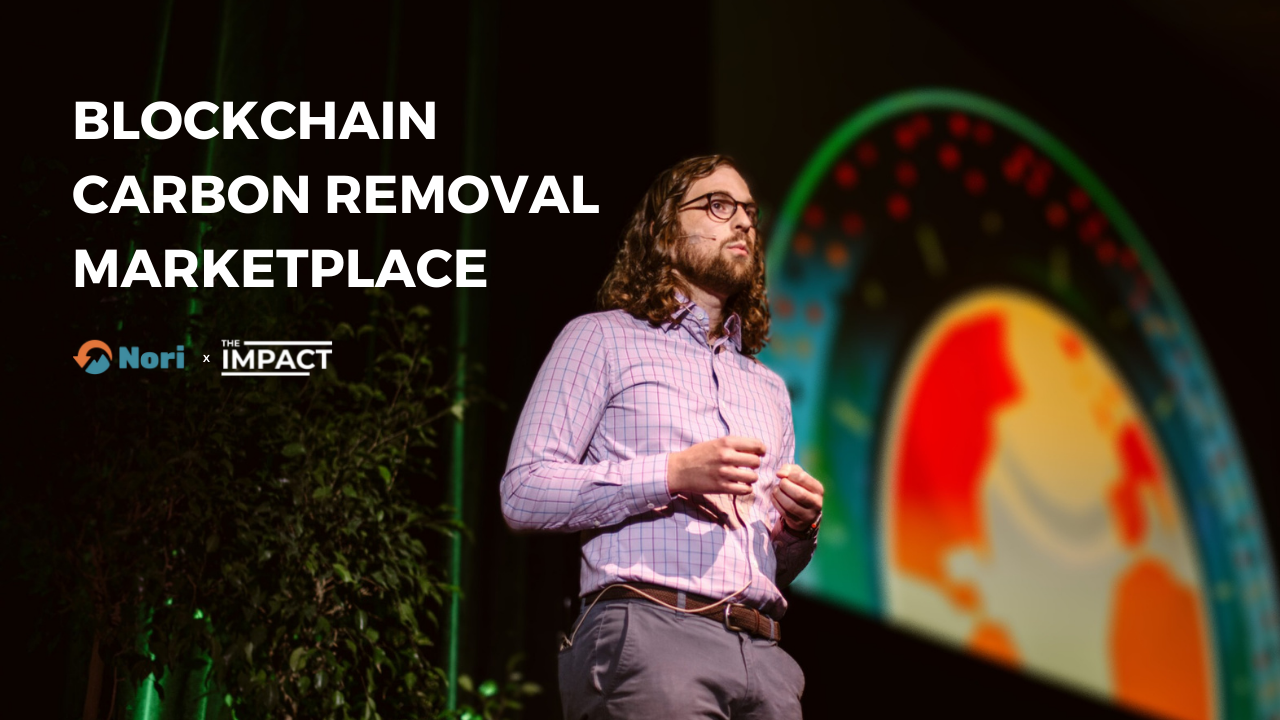 With the carbon offsets market heating up with new companies like Pachama, Patch and Joro breaking into the space – founders are also questioning the quality of carbon registries that have not changed from their paper and pencil ways.

Paul and his team at Nori decided to tackle this and reinvent carbon registries and marketplaces to ensure that there is transparency, ongoing validation and quality in every offset generated and sold through their marketplace.

Check out and subscribe to our Youtube Channel for future episodes!
Sign up for The Impact and discover climate startups & opportunities before it hits the front page
The Fund Transforming the Energy Ecosystem
By Daniel Kriozere • is a Principal at C3, Tech Scout at For ClimateTech, and Venture Scout at Prithvi - and has an extensive network within the broader climate investment and startup community.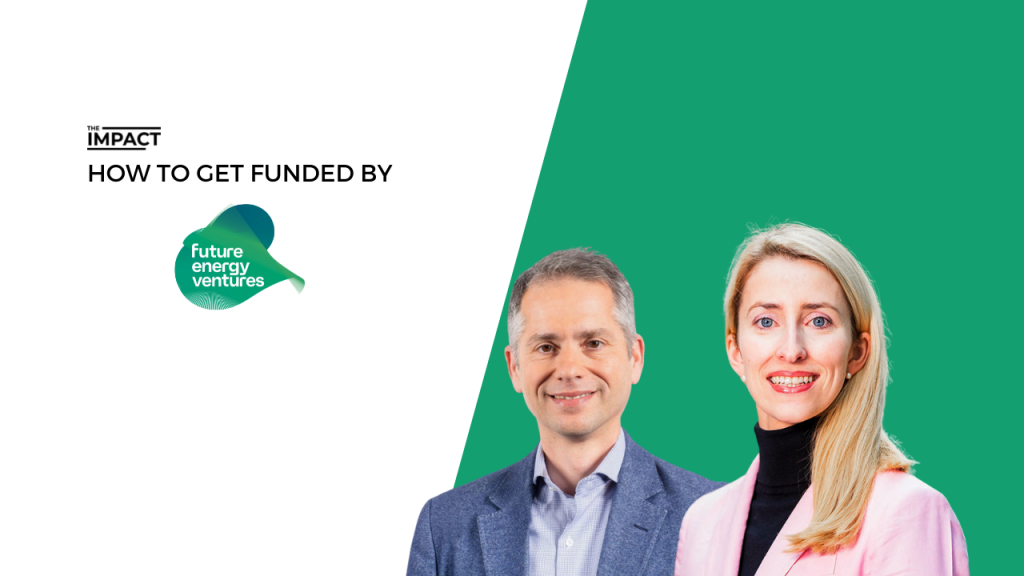 Future Energy Ventures
 (FEV) is the venture capital investment and collaboration platform of 
E.ON
, investing in start-ups that are transforming the energy ecosystem and pioneering the future of energy.


Check Size: €1-5mm for Series A, €5-10mm for later stage

Geography: North America, Europe, Israel    

Lead/Follow: Will lead and follow  – case by case basis

Revenue/Valuation: Typically post-revenue, ~€1m for Series A companies
Why was the fund created?
FEV was formed in 2020 as the venture capital investment and collaboration platform of E.ON with the mission to invest in and support start-ups that have the potential to transform the traditional energy value chain and catalyze the transition towards a net-zero economy. By doing so FEV also supports E.ON's sustainability goals and strengthens innovation in E.ON by bringing start-ups and industry partners to E.ON's core business activities. FEV's team is committed to the decarbonization, digitization, democratization, and decentralization of the energy landscape, driving impact across industries.
What is FEV's core belief?
The energy industry is known to be one of the most challenging for start-ups, but FEV believes their close partnerships with E.ON and other industry partners positions them to help start-ups innovate and work with utilities and/or organizations that accelerate their growth. FEV believes that cutting-edge technologies will drive the convergence of industries where energy infrastructure converges with other infrastructure and ultimately energy will be abundant, digitally driven, and cheap. Hence, FEV invests in energy in the broadest sense, covering all aspects of a connected network, including but not limited to: electric vehicles, mobility, smart cities, proptech, climate risk analytics, smart grid infrastructure, artificial intelligence and blockchain.
What domains in climate tech does FEV have the greatest experience in?
FEV consists of a seasoned investment team with 100+ years' of experience in the energy sector and 90+ years of investment experience in energy and climate tech. FEV focuses on the business models and technologies that build towards the energy transition, with an eye on broader trends across digital transformation, changing consumer demands, and impacts of climate change. Within the domain of climate tech FEV has expertise in climate intelligence, including greenhouse gas management and climate risk analysis.
What type of portfolio support does FEV provide?
FEV provides funding, industry expertise, mentoring and connections to accelerate portfolio companies' growth trajectory.  FEV is not just an investor but also a partner, working together with its portfolio companies to build their readiness for scaling, driving growth opportunities and providing access to new markets.


FEV's extensive global network enables our start-ups to attract continued investment and innovate further, as well as opportunities to work with E.ON and other industry players, opening up new business and future revenue streams. FEV additionally supports portfolio companies' HR and recruitment processes and provides opportunities for them to build their brands via participation in industry events, such as FEV's Portfolio Days and E.ON's Energy Innovation Days, and in FEV's proprietary content, such as the Future Fuel series.
FEV's hands-on support helps us attract the best companies in the industry, while the fund's unique network and domain expertise help us drive financial returns and outsized impact.
What is FEV's investment process and timeline?
Future Energy Ventures follows a disciplined sourcing funnel. The investment process at FEV begins with deal sourcing from our extensive network within the energy sector, in addition to meeting start-ups at industry conferences and events. The fund's sweet spot is asset-light, digital, scalable companies seeking Series A and B funding that have shown evidence of a product-market-fit. After a series of calls, a startup will then present to the FEV team. FEV likes to take a board seat, or at the very least a board observer seat, in the start-ups we invest in.
FEV's investment process can vary in duration depending on the type of company/technology due diligence required, but the fund aims for it to be as quick as 3 weeks, though it can take longer if needed.
What would make FEV consider deviating from its typical criteria?
FEV is always looking to expand its scope to encompass a wider definition of the future of energy, which includes smart city technologies and blockchain and AI-based business models, for example.
FEV recognizes that start-ups come in all shapes and sizes nowadays, and there can be some flexibility in our investment stage, check size and equity share if the fund finds a particularly exciting start-up to work with.
☕ CONSIDERING A WAY TO SUPPORT US?
Consider donating if you found this newsletter useful. These dollars are used to support The Impact and our writers as we continue to produce research and insights in the space.
✍️ WANT TO HELP US IMPROVE?
How would you feel if you could no longer receive The Impact?
Editors: Stephanie Zulman, Swarnav S Pujari Writers: Daniel Kriozere

If you aren't absolutely thrilled with The Impact, reply and let us know why. Or you can unsubscribe from all updates by clicking here.

Copyright © The Impact 2021. All Rights Reserved || 19 Morris Ave, Bldg 128, Brooklyn NY 11205