🤔 LATE NIGHT THOUGHTS… I know cleaning up all the water/land/air pollution's critical to mitigating climate change… but what if we also started a national effort to solve the light pollution crisis instead? Then, even in the city, we'd be able to look up at the night sky and see all of the stars.
– Stephanie Zulman & Swarnav S Pujari
PS. It is hugely helpful if you forward this email to a friend and let them know where they can subscribe (hint:it's here).
🛢️ New SEC Rules On Fossil Fuels: What They Say; Why It Matters
The SEC on 21st March proposed a set of rules that will move US companies toward a financial reckoning with their use of fossil fuels and with the growing climate crisis.
This could yet not be a big deal. The SEC has to take comments – and many, to be sure, will oppose the change, particularly looking for ways to eliminate or water down the rules.

🛥️ The Most Promising Electric Solution For Boating Pollution
Flux Marine has designed an electric marine engine for boats that bests both the traditional and developing outboard products on the market.
Their all-electric outboards are devoid of all air, noise, and water pollution.
After a successful Series-A round, Flux Marine looks to scale operations and launch their own boat packages.

💰 A Fast And Founder-First Deep Tech CVC fund
TDK Ventures is a deep technology-focused venture fund, investing globally in founders building revolutionary early-stage innovations.
TDK Ventures fulfills TDK's need to discover and learn about new technologies and markets beyond the traditional context of corporate development and R&D.
New SEC Rules On Fossil Fuels: What They Say; Why It Matters
By John Conor Ryan • is a physicist and business analyst, working on the macroeconomics of the end of fossil fuels.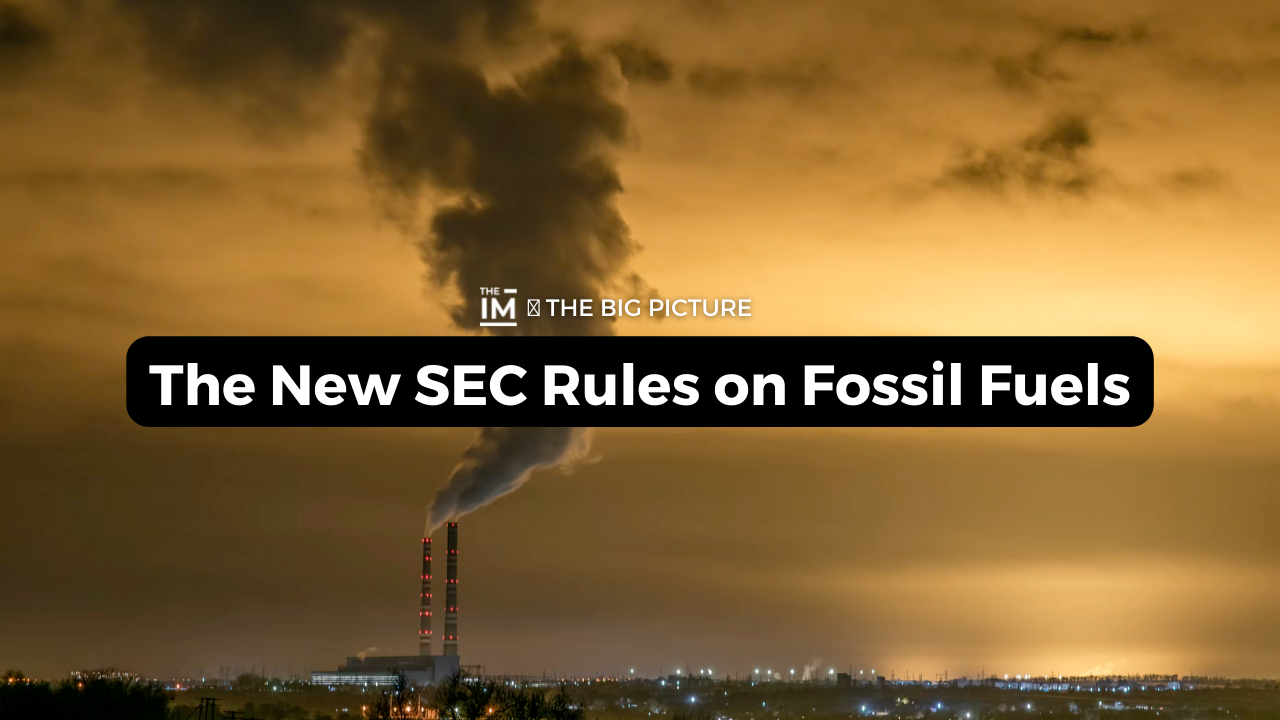 The US Government proposed requiring public companies to disclose both their fossil fuel use and the risks to their business from climate change. Both would be vital in moving the US, and the world, toward full accountability – and would create important openings for startups, investors and activists.
The US Government agency that regulates financial disclosures and transactions on 21st March proposed a set of rules that will move US companies toward a financial reckoning with their use of fossil fuels and with the growing climate crisis. The Securities and Exchange Commission announced rules that – if enacted – would require disclosure of:

1. 

Climate-related risks to the business


How they are thinking about these at board level (governance).

Possible material impact on the operating business and financial statement.

Impact on the company's business model, strategy, and outlook.

Impact of specific climate-related events (e.g., increased severe weather events) and transition activities.
2. 

Direct and indirect emissions from fossil fuel use
Scope 1

: Direct is, for example, a firm's own vehicles or plants
Scope 2

: Indirect is from the electricity it uses, when generated using fossil fuels; emissions from upstream (supply chain) and downstream (customers and users) activities
Data on significant Scope 1 and 2 emissions would be accredited by an independent analysis firm.
Level set your expectations
This could yet not be a big deal. The SEC has to take comments – and many, to be sure, will oppose the change, particularly looking for ways to eliminate or water down the rules. A worst case is that some of this gets enacted, but just enough that it's useless. For instance, if rules only call for adding climate risks to any of the factors covered in 10k filings hidden alongside dozens of factors: what would happen if Russia invades, or a factory blows up, or a major vendor is acquired, or the CEO dies, on and on, page after page. Just a few climate risk paragraphs in the 10k 1-A statement and nothing more could be awful: it'd look like progress but be only symbolic.

This would be a big deal if the rules are enacted substantially as proposed.


A requirement from the world's largest financial overseer casts a big shadow. It would affect not just US-based companies, but US-listed companies. Other nations' regulators surely will enact similar rules (often further-reaching).

A move toward accepting the reality of climate change and the externalities of fossil fuel use as facts.

The creation of the basis of climate risk reduction and mitigation, and reduced fossil fuel use as important, valued and valuable activities for companies.

Clean, reliable data. This is critical: firms would have to report accurate data on fossil fuel emissions.
The outcome we should all demand
Good data is the prize. Here's why.

Imagine a (near!) future in which companies have to publish reliable statements of the fossil fuel consumption they're responsible for. Good data means we get to move away from just qualitative and emotional language towards solving problems, where we know exactly how big problems are. Data enables accountability at scale. It's not just you and I trying to use less fossil fuels; it's being able to put pressure on the biggest users.

We, collectively, get to pull on that thread, as follows.
Imagine a company, MidCo, puts out a financial report and declares, yup, nice financial reports, including positive cash flow to the tune of $80 million. Yay for profits!



Oh, look.

 There's this little note: MidCo was directly responsible for 10,000 tons of consumption of oil (and indirectly responsible for 30,000 tons). Wait, what? Is that a lot?


Some numbers: If all the carbon in gasoline is converted to carbon dioxide, then one gallon of gasoline creates 8.9 kilograms of CO2

.

 1 metric ton of gasoline is about 358 gallons. So, 10,000 tons is 3,580,000 gallons and that burns to create 31,860 metric tons of carbon dioxide. Is that a lot? It sounds bad.

Well … the current cost to sequester carbon dioxide is about $100 per ton. So, if MidCo were held accountable for the oil it directly burnt, it should pay $3.2 million, and push to get the $10M for indirect use covered. Now, that's not a big deal for a solvent, profitable company like MidCo, whose fossil fuel use is incidental to the business. It'd be much harder to argue for the solvency of a firm whose entire business was built on fossil fuels.


What must happen next, then, is up to us. We have to create the expectation that firms will be held accountable for the fossil fuels they burn or cause to be burnt. We should not wait for them to do it (since they won't if it would have a significant diminution of profitability). We get to do it, together, methodically, accurately and clearly.



So, up to us all:

 MidCo publishes its reports declaring $80 million in increased cash. We get to publish a refined, more complete statement. We'd show, yes, the $80 million, and then a reduction for the $3.2 million of external cost required to clean up the climate mess they created.

And we expand from just the direct cost of sequestering fossil fuels to encompassing the other costs: wars and armies to win or secure oil fields; health damage from soots and volatile organics; environmental devastation caused in oil drilling. Each of these costs exists separate from the cost to sequester CO2.
Back to the SEC. The reason this is important is that it starts us toward full accountability for the costs of fossil fuel use. We cannot expect that the SEC will complete the job, nor will most for-profit companies or their accountants. But we'll have the data, and that's enough for us to get this moving.
Write to the SEC during the comment period and encourage them to do this. Write to your senator or congressperson or whoever you can and encourage this.
Get ready, with us, to publish refined financial statements after a company publishes its financial reports
The Most Promising Electric Solution For Boating Pollution
By Stephanie Zulman • is a Procurement Analyst at LanzaTech and specializes in carbon capture. She investigates the evolving market opportunities and innovative solutions stemming from the carbon capture sector.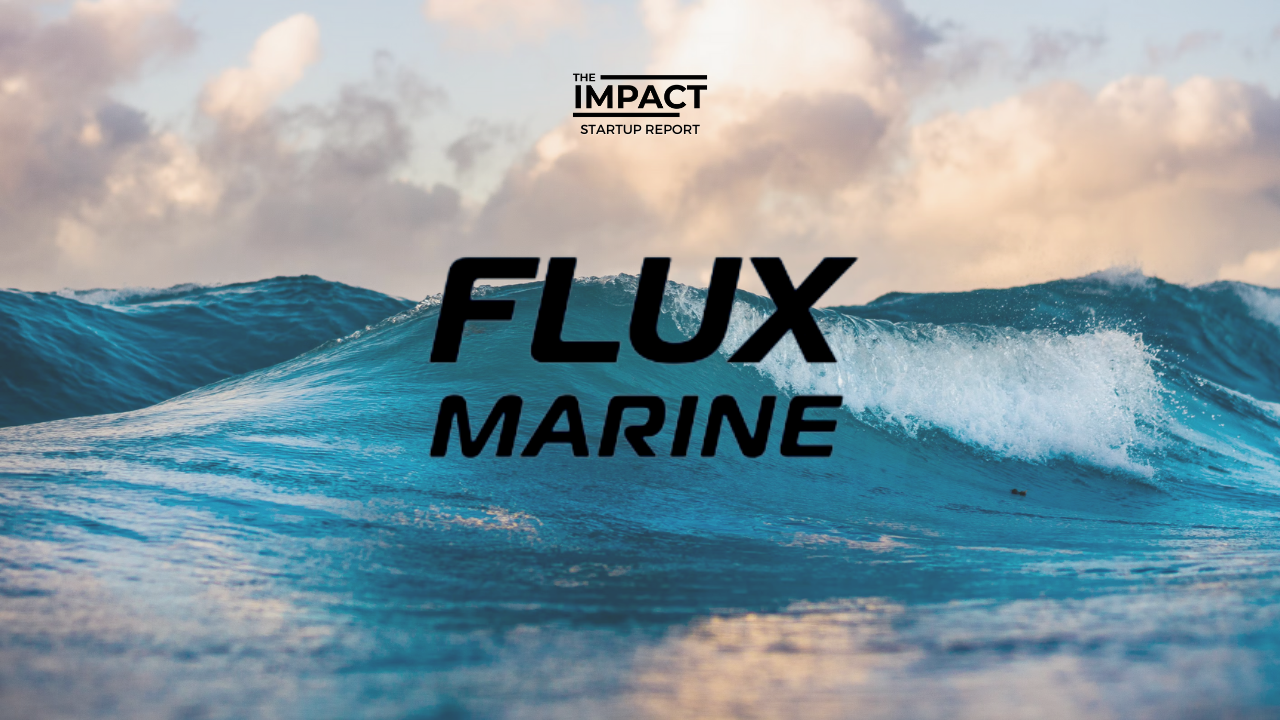 Galvanized by climate change, combustion engines and their fossil fuels are rapidly seeing the threat of cleaner competition evolve by land, air, and sea. As American gas stations can attest, fuel prices are a strong motivator as well. Within commercial and recreational boating, a massive source of water pollution, outboard engines bleed 150 million gallons of unburned fuel every year. Since catalytic converters are nonexistent in this space, the air as well faces no reprieve from pollution.  

Historically, technology enabling boat motor electrification specifically has not flourished, nor has it been given a personalized touch. Electric outboards have relied on the scraps of EV vehicle innovation to be retrofitted into just passable components. Every year, the marine transportation market is further encumbered by the production and purchase of 800,000 more outboard engines. The opportunity for transformational change in the space is massive.
Flux Marine has designed an electric marine outboard engine for boats that bests both the traditional and developing electric products on the market. They come to the market with a simple yet powerful goal: "to empower boat manufacturers to offer their customers electric propulsion options with the boats they already love."

Flux Marine is the progeny of CEO Ben Sorkin's engineering project and entrepreneurial vision while at Princeton. United with co-founders Daylin Frantin and Jon Lord and enabled by the team's first-class technology and design, the startup has quickly found itself the recipient of high-profile accolades and investment. From their success in 2019 as a Cleantech Open Northeast regional winner to capturing the Cisco Global Problem Solver Challenge prize in 2021, Flux Marine looks to become a dominant provider of transformational sustainability solutions.

The roster of their supporters is the stuff of a startup's dream, boasting the likes of Winklevoss Capital, Ocean Zero LLC, and the US Air Force.
How their electric outboard works
Reimagined from the ground up, their proprietary electric outboards deliver zero emissions in a product that boasts superior efficiency and much less maintenance even compared to traditional combustion outboards. Quiet and clean, Flux Marine has delivered a high-quality outboard that reduces noise, air, and water pollution. Fish take heed: it runs completely silently. A convenient product from design to deployment, it's already compatible with the existing power stations found at most marinas. While they will surely benefit from expanding EV infrastructure, their electric motors are already able to hit the ground running.   

Traditional marine outboard motors are propulsion systems made up of an engine, gearbox, and a propeller or jet drive. Flux Marine's version features modular batteries with a simple, standardized mounting design. They have created a solution that hits electrification needs to eliminate fossil fuel usage and its subsequent pollution while also providing additional benefits of an almost no-maintenance product.

Flux has tailored its product offerings into three main camps:
Fully-electric package for OEMs' hulls 

(OEM=original equipment manufacturer)

Ready-to-launch complete boat packages

Motor & battery systems to repose existing hulls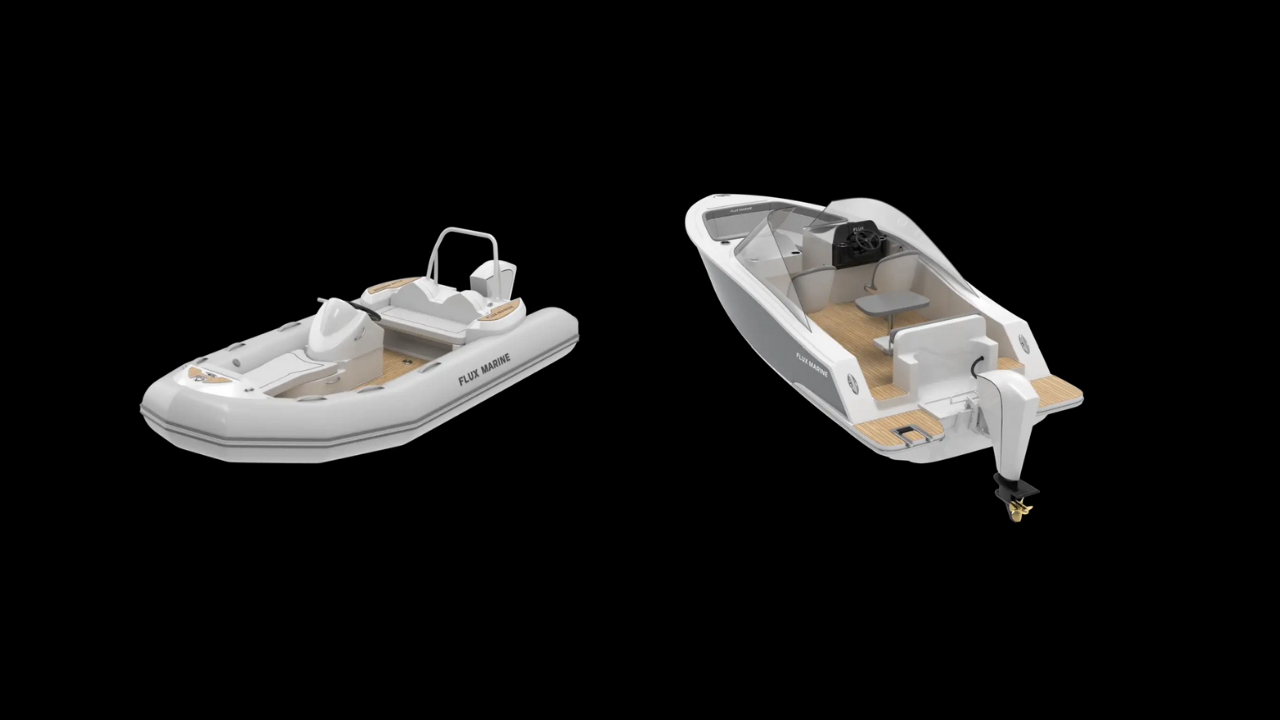 Together, all of this allows them to appeal to a diverse portfolio of consumers and manufacturers by effectively addressing almost all pain points of existing outboard engines and not just relying on the curb appeal of making another type of electric solution. Flux Marine is able to target multiple areas of the value chain to more effectively disseminate their outboard motor tech and maximize the ease of adoption of their product across the boating market.
Flux Marine's competition is a combination of old and new players in the space. Legacy manufacturers of marine combustion engines have only really tentatively made their own electric alternatives, and most rely on retrofits from EVs. Other startups entering the arena have focused their efforts on producing low-powered trolling motors. By consolidating their focus on Angler boats, their eco-competition is only penetrating a small subset of the massive market opportunity at play.

Outside of Flux's competition with products that only electrify components of a boat, there are also electric boat startups to contend with. However, electrifying boat motors gives current users a lower entry fee to the clean energy power systems and provides a less threatening solution to existing boat brands and OEM manufacturers.

This is a huge advantage.

With their direct competition unable to provide a sustainable, high-powered outboard solution that can pervade the entire market, Flux Marine stands alone with its high-performing, optimized product, capable of fulfilling a vast array of needs. These strong differentiating factors allow them to compete in several different parts of the value chain without straining their focus and available resources.
The global electric boat and ship market looks to enjoy continued growth in the years to come and is predicted to see a CAGR of 12.65%. As of 2021, the market sports a valuation of $4,9964.04 million. By 2027, that number will more than double to $10150.4 million. While Europe may have the largest market, North America is the fastest-growing.

The commercial and recreational water transportation market seems anxious to capitalize on Flux Marine's solution to boating pollution. The startup was twice-awarded for best new products when it introduced its electric outboard line at the 2021 Newport International Boat Show. Even before they opened up for their wildly successful, oversubscribed Series A round, they were sporting grants from The National Science Foundation, the US Air Force, the Massachusetts Clean Energy Center, and an Innovation Voucher from the RI Commerce Corporation.
While riding on its well-deserved success and Series-A backing from Ocean Zero LLC, Flux Marine looks to scale their manufacturing, operations, and distribution. With excellent proprietary technology and an undeniably optimized product from both a functionality and sustainability standpoint, Flux Marine has created a solid business foundation from which to grow. Their electric propulsion systems promise rapid, painless adoption for customers without compromise.

Armed with an electric product that eliminates both emissions and maintenance costs and a strategy enabling them to form partnerships with pre-existing players in the market, Flux Marine seems perfectly situated to thrive.
📚 EDUCATION // 💸 VC DEEP DIVE
A Fast And Founder-First Deep Tech CVC fund
By Daniel Kriozere • is a Principal at C3, Tech Scout at For ClimateTech, and Venture Scout at Prithvi - and has an extensive network within the broader climate investment and startup community.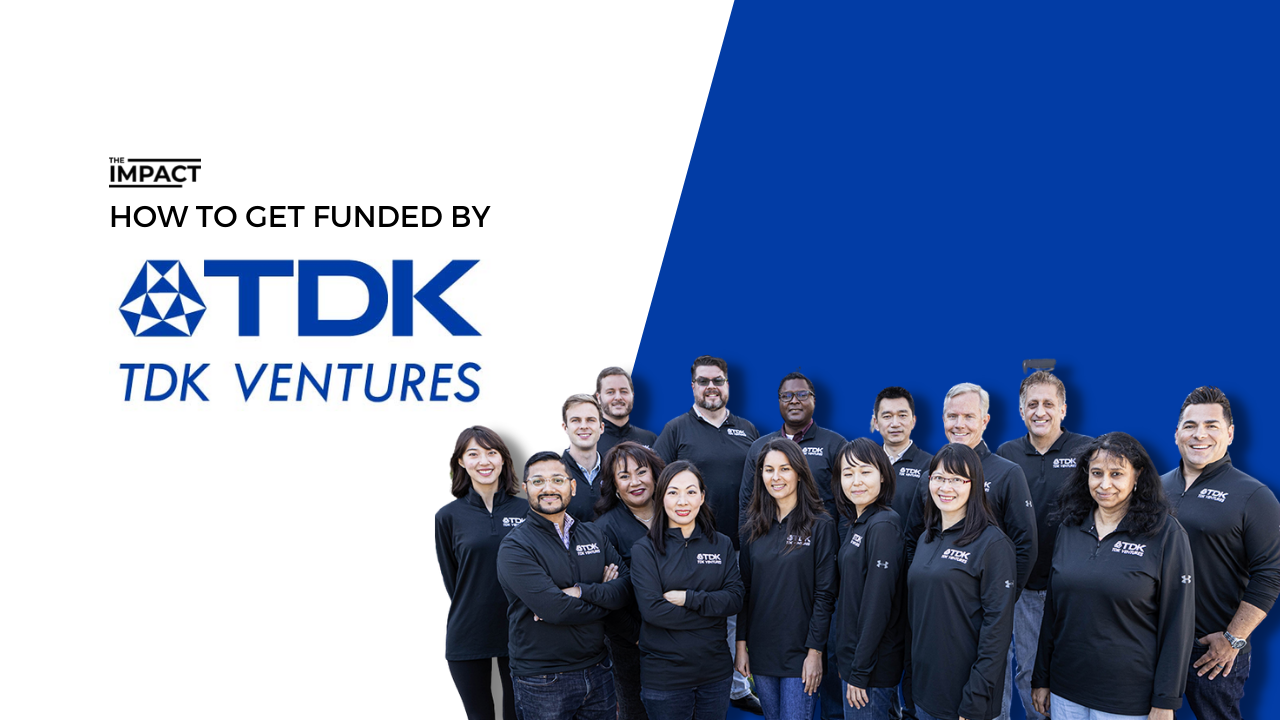 TDK Ventures is a deep technology-focused venture fund, investing globally in founders building revolutionary early-stage innovations across the energy, industrial, mobility, health, materials, and climate sectors. TDK Ventures invests primarily in scalable solutions that contribute positively to society with a line of sight to commercialization.

Fund Snapshot

Stage: Seed – Series B

Check Size: $0.5-5M

Geography: Global

Lead/Follow: Follow, Occasionally Lead

Revenue/Valuation Thresholds: None, they are return multiple-oriented
Why was the fund created?
TDK Ventures is the exploration engine for TDK Corporation. TDK is a 100,000+ employee company with over 100 core business groups spanning sensors to batteries, and TDK Ventures fulfills TDK's need to discover and learn about new technologies and markets beyond the traditional context of corporate development and R&D.

TDK Ventures invests to understand what TDK should be looking at beyond its current horizons, and is building a core competency for working with founders developing technologies that dovetail with products and strategies essential to the continued growth of TDK. As an exploration engine, the TDK Ventures team also has a broader mandate to invest in and learn from technologies in completely new areas of digital, energy, and environmental transformation that may help guide TDK in building new competencies, products, and businesses in the coming decades.
What is a contrarian idea TDK Ventures believes to be true/accurate?
TDK Ventures believes that solutions rooted in foundational sciences are at the core of properly solving problems posed by the climate crisis. One of TDK Ventures' essential competencies is comfort and understanding of hardware – and being able to help founders building hard tech with resources and guidance in commercializing their products. They are excited about technologies that can change current paradigms and bring physical products to the table to solve the problems we are facing today.
What domains in climate tech does TDK Ventures have the greatest expertise in?
At a fundamental level, everyone on TDK Ventures' investing team has a background in foundational sciences or engineering and is passionate about helping climate tech founders bring their innovations to life. This combines with the decades-long experiences of TDK Corporation in commercializing cutting-edge electronic components, sensors, actuators, power systems, and lithium-ion batteries to build expertise in evaluating climate tech as it relates to the energy transition, specifically in energy storage, renewables, and energy management. TDK Ventures also has combined team and corporate expertise in chemical and materials engineering to support investments more broadly across electrochemistry, hydrogen, fuel cells, and carbon capture.
What type of portfolio support does TDK Ventures provide?
TDK Ventures is a financially-focused CVC that seeks to provide strategic support to its portfolio from TDK Corporation when it is most valuable to founders, and without constraining portfolio growth. In their pursuit of being "smart money" for deep-tech founders, TDK Ventures supports portfolio companies to seek positive collaborations with TDK for technical support, product development, and business development.

In addition to the relationship with the parent company, TDK Ventures is focused on comprehensively helping founders with:
Fundraising

Hiring

Market research and strategy

Governance

Channels partnerships

Customer network
What is TDK Ventures' investment process and timeline?
TDK Ventures encourages startups to understand the fund's focus before reaching out and has an introductory deck about their fund available online in an effort to be as transparent as possible.

TDK Ventures is generally thesis-driven and invests based on deep insights developed for each portfolio company. The team balances pro-active thesis development, which enables them to move fast when meeting startups where technical and market knowledge is established, with fast-moving diligence relying on internal and external experts to learn about promising new technologies. They pursue conversations with startups when they have a deep enough understanding of a sector to ask the right questions.

TDK Ventures' diligence process is founder-friendly and can move as fast as needed without dependence on explicit buy-in from TDK Corporation. At a high-level glance, they seek to understand a startup's potential for outsized returns, strategic relevance, and positive societal impact. Some key pieces the team assesses in each startup are the technology differentiation, unit economics, team, and traction that will lead the company to be a "king of the hill" in their space.
What would make TDK Ventures consider deviating from their typical criteria?
TDK Ventures will consider investing outside of their "sweet spot" in situations where a startup's core innovation is in an area that's very relevant to TDK Corporation. They will also consider investing in software that enables climate impact in areas where the underlying hardware may be less differentiated / more commoditized.
☕ CONSIDERING A WAY TO SUPPORT US?
Consider donating if you found this newsletter useful. These dollars are used to support The Impact and our writers as we continue to produce research and insights in the space.
✍️ WANT TO HELP US IMPROVE?
How would you feel if you could no longer receive The Impact?

Editors: Stephanie Zulman, Swarnav S Pujari Writers: Daniel Kriozere, John Conor Ryan

If you aren't absolutely thrilled with The Impact, reply and let us know why. Or you can unsubscribe from all updates by clicking here.

Copyright © The Impact 2021. All Rights Reserved || 19 Morris Ave, Bldg 128, Brooklyn NY 11205