🌊 As of 2017, the Netherlands has reclaimed around 17% of its total land area from the sea… Nefarious waters continue to rise across the globe as all the ice melts. Why are we not all aggressively poaching these dutch engineers?
– Stephanie Zulman & Swarnav S Pujari
PS. It is hugely helpful if you forward this email to a friend and let them know where they can subscribe (hint:it's here).
🌞 Shining Brightly – The Power of Off-Grid Companies in Africa
Distributed solar power systems are instrumental in the healthy growth of small, West African communities
DayStar Power provides both solar & hybrid power solutions to reduce local companies' dependence on fossil fuel generators
Yellow supports the residential sector with "last mile distribution" of off-grid solar and an innovative business model that empowers all of its users in local communities

☢️ Sniffer Robotics Sets The Standard For Detecting Methane Leaks and Gas Emissions
Leak detection and emissions quantification are wildly significant data points for effective control over pollution
Sniffer Robotics is a technology as a service company that leverages innovative technology to automate gas emissions detection and management services
Sniffer Robotics' technology provides data-rich, actionable information that allows clients to transform operations to quickly analyze and address emissions issues digitally

💶 M Ventures, Merck's Corporate VC Fund, Fills the Gap Between Internal R&D and M&A
M Ventures invests in technology that aligns with the strategic interests of Merck in Healthcare, Life Sciences, Electronics, Frontier Tech, and Sustainability
Shining Brightly - The Power Of Off-Grid Companies In Africa
By Brian Corn • is a senior software technology veteran focused in the clean-tech space looking to help educate and elucidate others on the state of climate change and related solutions.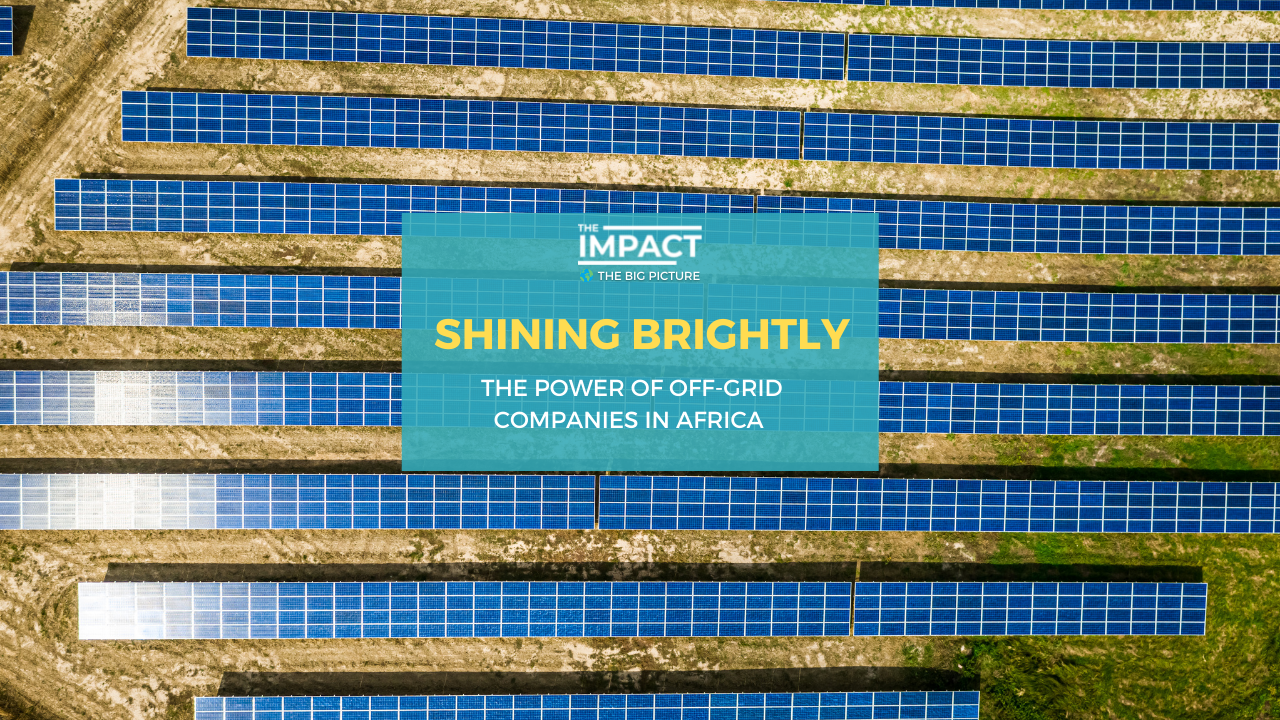 Next stop - Daystar Power and Yellow:
Daystar Power is a distributed solar company operating in West Africa with a focus on the commercial and industrial sectors providing Solar-as-a-Service (100% solar power) and Power-as-a-Service (hybrid power with battery storage) products. We spoke with Jasper Graf von Hardenberg, Co-Founder and Group CEO.

Yellow is an energy and technology company also operating primarily in West Africa, but with a focus on the residential space, providing "last mile distribution" of off-grid solar. We spoke with Paula Macnab, Head of Brand and Communications at Yellow.
Jasper and his co-founder, Christian Wessels, worked in Nigeria for several years and noticed two linked issues constraining the growth of local companies – unreliable grid access leading to the use of expensive on-site power generation to fuel operations.

DayStar Power was formed to provide solar and hybrid power solutions to reduce the cost and emissions of these fossil fuel generators with a focus on West Africa. Jasper noted that some companies in the region required a degree of diesel generation due to continuous load requirements, even with renewable energy sources in place. However, the diesel generators in place were often grossly oversized resulting in unnecessary costs and emissions. DayStar Power helped these companies strike a balance between diesel and solar/batteries.
Yellow's founders, Michael Heyink, previously a private equity analyst, and Maya Stewart, a local entrepreneur and energy equity advocate from Malawi, both saw an opportunity to improve the dismal 11% electrification rate in the region.

Yellow was formed to address the energy and economic inequity in West Africa at the residential level with a unique approach. The goal was to provide a low-cost solar power solution for residential customers at the same price point as their current fuel sources – candles and paraffin. By providing lockable mobile phones as part of the solution package, the founders introduced a mechanism to incentivize on-time payments with a by-product of establishing responsible credit for their customers.
How do you supercharge your impact on the industry and your customers?
Jasper explained that Daystar Power has local teams that can deliver solutions end to end, relying very little on outside contractors or services. In addition, their solutions monitor all aspects from solar irradiance to diesel tank levels to allow for remote switching between solar, battery, and generator as the need presents itself, reducing the cost and challenge of site visits.

He highlighted the impact Daystar Power has on its customers through the example of Shaldag Limited. Shaldag is a fish farm and processing facility in Nigeria. Fish farms require a constant power supply to properly oxygenate the water or risk the effects of hypoxia. If power is unavailable for too long, fish can die, leading to roughly 3-5 months of lost revenue. Shaldag was also powered solely by diesel generation due to a lack of grid access. DayStar was able to cut the need for diesel by 50% through their Power-as-a-Service solution and still provide the reliability necessary for ongoing operations.

Paula noted that Yellow started with Google Sheets to manage operations and customers. However, as business exploded, automation was introduced at a rapid pace leading to the creation of Ofeefee, a mobile app and platform that consolidates sales force operations, customer credit assessment, product inventory, and customer care. This home-grown technology has been developed with their unique customer persona in mind, designed to support and elevate their low-income customers in locales that many of Yellow's competitors chose not to operate in.

In addition, Yellow sales agents act as independent local contractors who marry their unique knowledge of the locales in which they work with the "last-mile" focus of the Ofeefee app. Yellow creates a culture that further incentivizes its agents through a combination of gamification features in Ofeefee and prizes. This introduction to life as an independent contractor has led to many of these agents owning side businesses, demonstrating a capacity for entrepreneurship that benefits all in the community.
What kind of support have you received from other organizations?
Jasper noted that Daystar Power is a member of GOGLA but that they do not have a great deal of interaction with the organization. As far as funding goes, they have received funding from both Trine (€500k) and SunFunder (up to $4M). Daystar Power operations include the challenges of synchronizing three activities: acquiring customers, getting financing, and delivering services. Debt funding has been critical in addressing the second activity. Jasper notes that these two organizations operated with particularly efficient due diligence enabling Daystar Power to proceed with expansion plans more quickly.

Paula was not actually familiar with GOGLA or AMDA, which makes sense as these organizations tend to focus on solar companies in the C&I sectors. However, Yellow has raised a total of $4M in equity and $20M in debt funding, with some undisclosed amounts coming from both Trine and SunFunder. While residential off-grid solar may represent the long tail of the industry, clearly the investment community recognizes the value of supporting growth in the residential sector.
What has been your impact on the state of energy, decarbonization, and local economies?
Many hopeful local companies saddled with diesel generation costs due to unreliable grids cannot even operate in this region. The deployment of Daystar Power solutions has led to reductions of at least 20% in energy costs and a 50% reduction in diesel consumption for its customers. These reductions help to level the playing field allowing these companies to compete more effectively in local and global markets and provide the previously noted hopeful companies a roadmap to reasonable operational costs.

These reductions in carbon emissions and fuel costs lead to improvements in quality of life, energy poverty, and economic inequity in the companies, their employees, and the communities they serve. The simple ability for some of these businesses to exist and persist locally – another example pointed to glass manufacturing that simply cannot operate without reliable energy – reduces imports, increases exports, and leads to more self-sufficient and prosperous communities.

Michael added that Yellow recently contracted with its 200,000th residential customer. Hitting this milestone means that Yellow has provided access to clean electricity for nearly 1 million people who previously had none.

As Paula noted, the impact on economic inequity can be witnessed in the success of the independent sales agents, who often become owners of additional businesses in their communities. While this might not represent the scaled job creation that productive use of solar deployments drives, it represents a change in overall socio-economic outlook and opportunity for all in the community.
What is next for Daystar Power?
Daystar Power currently has 300 systems installed (over 26MW of capacity) for around 25 customers. With current annual revenues of around $10M, they provide pay-as-you-go plans with no upfront costs to their customers.

In terms of the project scale, Jasper contrasted Daystar Power deployments of around 100 KW of capacity just two years ago with plans as large as 6 MW this year.

Daystar Power also plans to power entire sites beyond just solar for its largest clients, effectively moving from limited Solar-as-a-Service to more expansive Power-as-a-Service solutions.

Lastly, Jasper noted plans to expand not only further into West Africa but into East Africa starting in 2023. Strategic planning for this growth is underway in 2022 in earnest.
Whilst Yellow continues to maintain and grow its operations in Malawi and Uganda, Yellow has, in parallel, launched test projects using skeleton structures to speed up the data collection process as Yellow enters new markets, specifically Zambia and Rwanda.

To Michael's earlier point, Yellow has achieved great success with their 200,000th customer. However, they have great plans for customer growth, with a commitment to improving the standard of living for 10 million African homes by 2030.
Closing thoughts on the series
We initiated this series with hopes of shining light on the power of distributed solar to help address issues of energy inequity and high carbon emissions for the people of sub-Saharan Africa. We have discovered several organizations, support systems, and investors looking at the problem from a very holistic lens. They seek to tackle decarbonization and energy poverty head-on by also addressing the economic inequity prevalent in this region. This approach effectively creates the context in which climate change solutions often thrive and grow; climate change linked to economic opportunity.
Sniffer Robotics Sets The Standard For Detecting Methane Leaks And Gas Emissions
By Daniel Kriozere • is a Principal at C3, Tech Scout at For ClimateTech, and Venture Scout at Prithvi - and has an extensive network within the broader climate investment and startup community.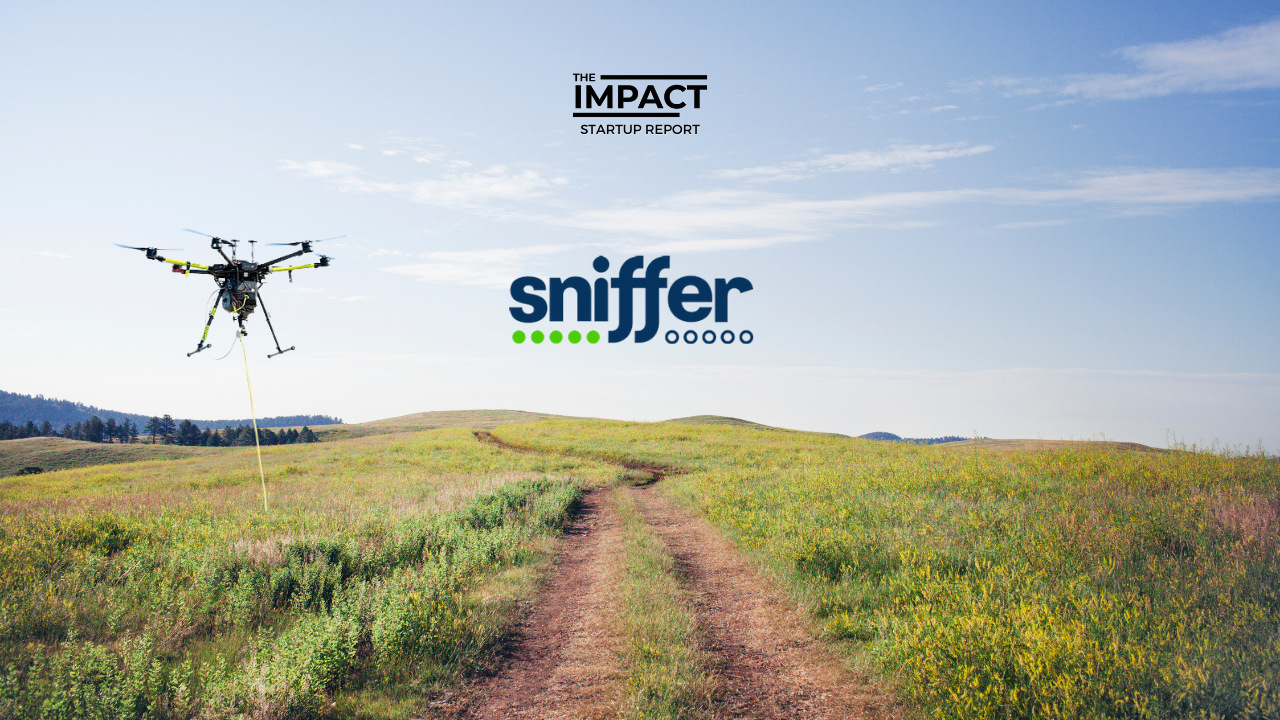 At the COP26 summit, 105 countries pledged to cut methane emissions 30% by 2030. However, new and improved tools for detecting, measuring, and quantifying emissions at the terrestrial level are needed. The EPA believes that current emissions reporting significantly understates actual emissions.
Sniffer Robotics is a technology as a service company providing new, more accurate, and effective emissions detection and management services for greenhouse gasses to industries' largest emitters: waste, oil and gas, agriculture, and mining.

Arthur Mohr founded Sniffer Robotics after spending years in the waste sector building deep relationships and gaining a comprehensive understanding of the industry's emission issues and needs. It was apparent that the industry lacked appropriate technological innovation for effective, efficient emissions management. Applying this experience while researching multiple technologies, a UAV-based system was developed with the necessary means to manage and remediate landfill emissions.
Sniffer Robotics has developed SnifferDRONE, which is an Unmanned Aerial System (UAS). Sniffer Robotics' UAS combines existing intelligent drone hardware with internally developed software, technology, and processes in an integrated emissions monitoring system.

SnifferDRONE provides real time, data-rich actionable information, allowing clients to digitally transform their operations to quickly analyze and address emissions issues. This patented, specialized UAS provides extensive, highly accurate emissions data with specific leak location coordinates, enabling more rapid, efficient, and effective site monitoring and remediation than any other approach and/or technology.
Competition is fragmented and varied: approaches vary from sophisticated satellite solutions to manual inspection by small engineering firms. Few others offer services and/or technology like Sniffer Robotics'.

Today, landfill SEM (Surface Emissions Monitoring) is a manual process that involves a technician walking around with a handheld detector. This dangerous, labor-intensive method produces poor, subjective, and uncertain results. LiDAR and satellite technology are examples of newer technologies that improve accountability. However, these methods do not give localized data for quick, effective cleanup and flux monitoring, and they do not comply with existing EPA rules.

While in a competitive service market, Sniffer Robotics has proven successful based on technology differentiation. Their technology and approach demonstrate proof of concept, credibility, and commercial applicability. Additionally, their technology is compatible with methods presently specified by federal and state regulations.

Their UAS technology and approach have been submitted for EPA approval as an "alternative method for mandated quarterly surface emissions reporting." When approved, Sniffer Robotics will likely become the industry standard for SEM due to its higher efficiency, increased verifiable data, comparable cost, and greater safety versus current practices.
The rising focus on climate change and ESG from industry and governments is a significant growth catalyst for the sector. The total addressable market for global emissions monitoring and management is $10.5B, and it is projected to grow to $43B by 2030. Additionally, the addressable market for waste management is estimated at $1.5-2B, growing to $4B by 2030.

Five years ago, the team realized that climate change was creating imminent need for better greenhouse gas emission management and detection using more effective technology. To date, Sniffer Robotics' technology and commercialization development efforts focus on methane emissions, particularly in landfills (municipal solid waste). In the US, this market is meaningful physically: there are 2,800+ landfills covering 350,000+ acres that may require SEM monitoring. Sniffer Robotics' strategy is to further their beachhead in municipal solid waste while taking steps to pivot and adapt their offerings to oil and gas, agriculture, and mining. This will enable them to expand globally.
The intensified focus on climate change is resulting in explosive growth in emissions management. Sniffer Robotics is in a prime position to provide turn-key landfill emissions management – their revenues are thriving, and they are already embraced by the waste sector's blue-chip companies (Waste Management, Republic Services, Waste Connections, GFL Environmental, and Casella Waste Systems). Once a customer site is acquired, they become embedded in its emissions program. Sniffer Robotics has a unique patented technology to address market needs.
📚 EDUCATION // 💸 VC DEEP DIVE
M Ventures, Merck's Corporate VC Fund, Fills The Gap Between Internal R&D And M&A
By Daniel Kriozere • is a Principal at C3, Tech Scout at For ClimateTech, and Venture Scout at Prithvi - and has an extensive network within the broader climate investment and startup community.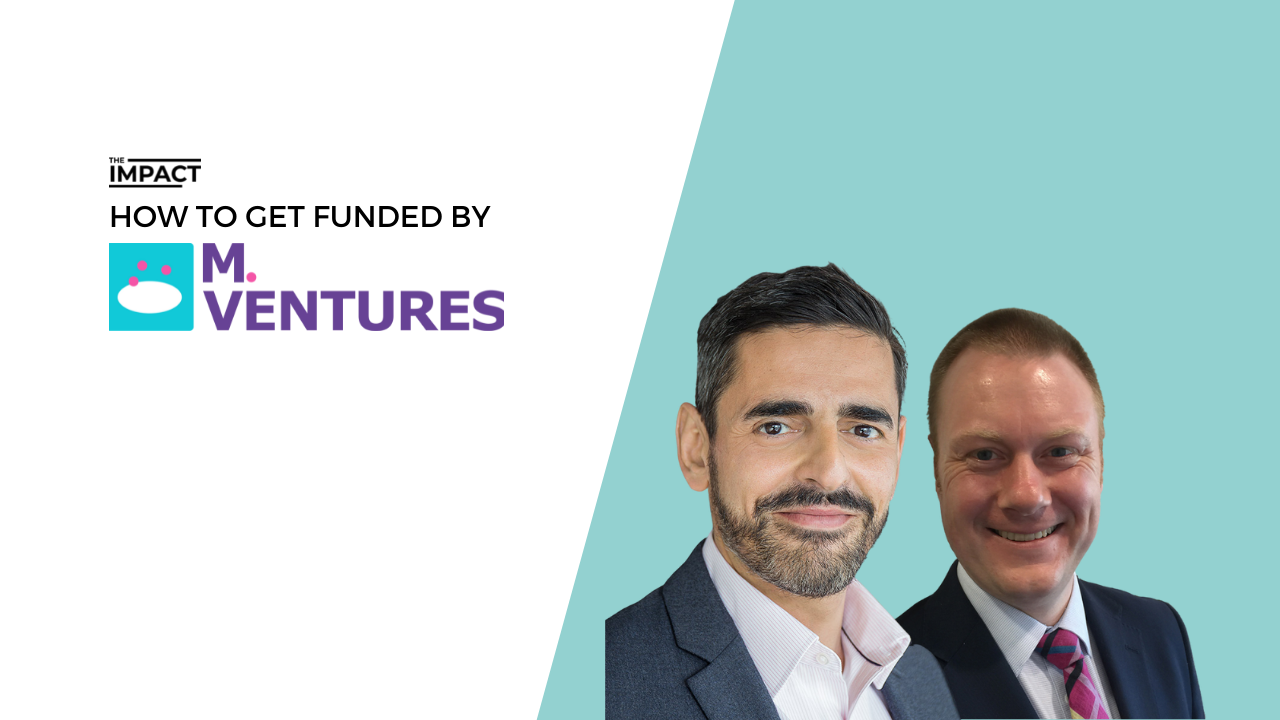 Merck KGaA, Darmstadt, Germany (Merck) is a leading science and technology company that operates across the healthcare, life science, and electronics sectors. The company makes a positive difference in millions of people's lives every day by creating more joyful and sustainable ways to live. M Ventures is Merck's corporate VC that invests in innovative technologies to solve the problems of Merck's customers.

Fund Snapshot
Stage: Series Seed to Series B

Check Size: €1M – €5M

Geography: Global

Lead/Follow: Both
Why was the fund created?
M Ventures was created as a way to fill the gap between internal R&D/BD and M&A: "Over the past decade, M Ventures has established itself globally as a leading partner to the biotech and tech venture ecosystems." Belén Garijo, Chair of the Executive Board and CEO of Merck, added that "M Ventures [will] continue to advance our pioneering innovation strategy, to deliver sustainable business performance and be a catalyst for innovative companies to develop breakthrough technologies." As a 70% family-owned, world-leading science and technology company, M Ventures believes in innovation, collaboration, and scientific progress.
What is a contrarian idea your M Ventures believes to be true?
M Ventures strongly holds to the principle that strategic and financial value is equally important and not mutually exclusive. The team has great success today, both financially and through a high level of engagement between portfolio companies and Merck.
What domains in climate tech does M Ventures have the greatest expertise in?
Merck has a long history of innovation in the healthcare, life science, and electronics segments. They have strong expertise in a diverse range of scientific disciplines. M Ventures invests in technology that aligns with the strategic interests of Merck in Healthcare, Life Sciences, Electronics, Frontier Tech, and Sustainability.  
What type of portfolio support does M Ventures provide?
Portfolio companies benefit from M Ventures' deep experience in building and growing early-stage companies and from their access to Merck's expertise and network. M Ventures takes an active role in its portfolio companies and teams up with entrepreneurs and co-investors to strive for commercial success.
What would make M Ventures consider deviating from their typical criteria?
M Ventures has a broad thesis and looks at every opportunity on merit, recognizing that all investments are unique and that there needs to be alignment between strategic vision and a clear path to value creation. M Ventures doesn't shy away from technology risk, as they manage it with a milestone-driven approach and mitigate it with diligence. M Ventures is curious, science-focused, and value-driven. Disruption and changes in paradigms rarely emerge from sticking to "typical criteria."
☕ CONSIDERING A WAY TO SUPPORT US?
Consider donating if you found this newsletter useful. These dollars are used to support The Impact and our writers as we continue to produce research and insights in the space.
✍️ WANT TO HELP US IMPROVE?
How would you feel if you could no longer receive The Impact?
Editors: Stephanie Zulman, Swarnav S Pujari Writers: Brian Corn, Daniel Kriozere


If you aren't absolutely thrilled with The Impact, reply and let us know why. Or you can unsubscribe from all updates by clicking here.

Copyright © The Impact 2021. All Rights Reserved || 19 Morris Ave, Bldg 128, Brooklyn NY 11205