Savings accounts that save the environment


Howdy 🍀

Does your bank annoy you? Is recycling a pain and not worth the effort?

For today's issue of The Impact, those two things are related as we've found some awesome companies solving exactly those problems.

In Your Inbox: Automated recycling; Evaluating the emergence of Atmos and Ando, two very interesting climate focused savings accounts
Automate Your Recycling Efforts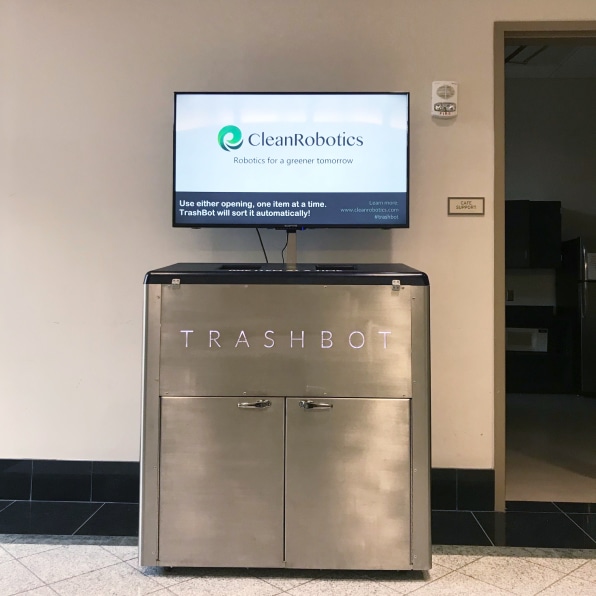 This week we chatted with Zak Wehman from CleanRobotics about their solution for waste collection, and how they are thinking about the future of the sector.
Can you describe what your company does, the impact, and how it differs from other competitors in the space?
CleanRobotics is a mission driven startup that is reinventing the way we think about recycling across the globe. We are creating a robotic trash can by combining next-generation robotics and sensor technology to automatically sort recyclables from everyday trash. By deploying our TrashBots, we can achieve huge impact.

With just 2 TrashBots, we can sort 30,000 items with 90% accuracy, whereas conventional sorting is only 30% accurate. This diverts 1,800 lbs or recyclables from going to landfill, compared to 650 lbs with conventional bins. According to the EAP, for every ton of recyclables diverted, you divert a ton of carbon dioxide – 2 TrashBots can offset 5 tons of carbon dioxide, which is equal to taking one car off the road for a year. Beside carbon reductions, our TrashBots save 1,500 gallons of water each.

What sets us apart from competitors is that we collect organics and recyclables, as well as our data and analytics. We collect a granular level of data as everything is thrown away, from weight and quantity of items thrown away, and we can generate a breakdown of trash to recyclables collected.

We then take this data one step forward by providing insights that can be implemented via consumer education (at the consumer level) and procurement. By quantifying the waste, we can educate consumers and change consumer behavior around best practices to increase the recyclability of items (e.g. emptying plastic bottles).
How are you thinking about the market and policy?
There are particular markets that are really interesting to us right now – places where there exists a favorable price difference between landfill and recycling.  Specifically, the East and West Cost of the US as well as Australia and Asia.

To zoom out for a second, recycling is not the most profitable thing right now. In most places, it's cheaper to send everything to landfill.

As a result, government has stepped in, like in Los Angeles, and implemented the programs where the cost of solid waste/landfill is artificially inflated by 400-500%, making the cost differential between trash and recycling an obvious incentive for good practises. Other cities in the US will soon follow. For instance, New York City is evaluating how the model can be adapted and implemented on the East Coast (programs like this take a few years to be fully developed).

We can reduce recycling costs dramatically, especially in the upcoming years as similar types of programs grow in popularity.  For stadiums, universities, and such, our breakeven point can be in less than a year.

There are a few other drivers for policy changes. In countries with limited land, like in the Caribbean and Australia, landfill rates have spiked, as they don't have enough space. People are also sick and tired of having plastic wash up on their beaches and are strongly pressuring CPG companies/producers to take responsibility. Zero waste goals are another motivating factor.

One other piece to consider is that if contaminated recyclables are sent to recycling facilities, business get charged. One of the big contenders here are airports. Because transitory consumers that don't know how to sort their own waste according to local rules, airports end up sending their recycling to landfill, so that they aren't penalized.
What does the future look like?
The future looks bright.

The current pandemic has been a huge wake up call for many people that a habitable planet has limitations. There has also been a massive uptick in adoption from corporates for green and sustainable technology. As an example, I saw a McKinsey report that says that 65% of consumers consider the entire lifecycle of the goods they buy.

However, there's a lot of work to do in order to cross the finish line. Many of these solutions are hardware based, so it's not going to be as fast as a SaaS company that's going to kind of pop up overnight and be fully commercialized in a few years. It will take time and a combination of solutions to solve our trash problem.
CleanRobotics is changing the waste management game when trash is thrown out. Not only does CleanRobotics sort items more accurately at waste receptacles, but CleanRobotics also works on educating consumers. Their innovation will make a difference right away, specifically on sorting facilities, recycling programs, and landfills. The second change, that will take time, is that as they educate consumers (and producers), we will start to see more eco-friendly packaging.
Sign up for The Impact and learn the perspectives behind the latest sustainability trends
The Arrival Of Climate Focused Banks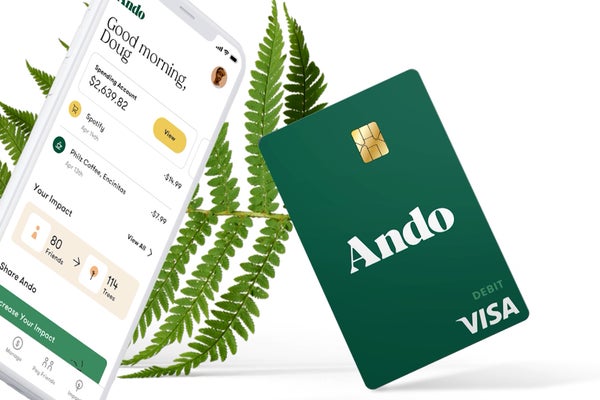 Neo banks are Silicon Valley's new favorite investment target. With companies like Plaid – which if you didn't hear, failed to merge with Visa – and Treasury Prime making financial infrastructure easier to access it was only a matter of time before founders with a strong background in climate/energy and finance started a bank.

The two new kids on the block with a whole lot of potential and impact are Ando (backed by Jigar Shah) and Atmos (Led by Ravi Mikkelsen & Pete Hellwig). These two companies offer savings accounts that are designed to help you grow your money and help the environment at the same time.
This helps address a growing frustration on capital usage by banks and the government in the blooming clean tech industry


The key differentiator for any of these banks is really going to come down to what kind of interest rates they can provide to account holders and the resulting impact per dollar


What a "clean" bank really enables is tapping into the general public as opposed to depending on large funds to make investments into clean infrastructure projects – Think of this as the 

Robinhood for Cleantech

 in the sense that anyone can now easily support and fund cleantech projects


Adoption will likely be slow at first, but with Atmos providing an up to .51% APY on new accounts – it's likely to drive people to sign up and move accounts


We wouldn't be surprised if more Neo banks pop up offering climate positive returns like Atmos and Ando are guaranteeing


It will be interesting to see how banks respond to this or if larger banks decide to become the back bone platform for companies like Atmos and Ando


I see this as the new wave – kind of how offering a credit card became a smart way for Visa/Mastercard to acquire new users without having to build niche brands themselves 


Atmos and Ando are emerging at the right time – with the market expecting an onslaught of policies that will tighten up emissions standards while subsidizing climate focused infrastructure projects nation wide a climate focused bank could be a great option for those seeking new ways to make an impact with little effort.
Writers: Swarnav S Pujari, Daniel Kriozere

If you aren't absolutely thrilled with The Impact, reply and let us know why. Or you can unsubscribe from all updates by clicking here.

Copyright ©  The Impact 2021. All Rights Reserved || 19 Morris Ave, Bldg 128, Brooklyn NY 11205