🥳 Hi, Have you joined the LinkedIn party yet… 165 new people joined this past week on LinkedIn. Plus this entire week you'll get an opportunity to see our co-founder's – Daniel – face EVERY. SINGLE. DAY. paired with some of the best VC Deep Dive pieces that he's written.
So drop the LinkedIn page a follow, we'll be hyper-engaged on there and it'll be a great spot for us to chat as a community!
Anyways no one really wants another slack community so come join the party, it's just getting started.
💰 The Fund Accelerating The Future of Deep Tech x Climate
Anthro is a new climate x deep tech fund investing in accelerating the deployment of far-out technologies this decade
Anthro is particularly attuned to investing in hardware and building scalable businesses around these solutions
The team is committed to being hands-on support for its portfolio companies, putting their effort in alongside yours

💥 Lake Kivu • The Danger Of A Limnic Eruption
Lake Kivu in Rwanda is a ticking time bomb
The gases that build up in the depths of the lake reach an oversaturation point every thousand years to cause a massive eruption of an asphyxiating gas cloud
Actively managing off-gassing efforts from the lake is crucial to preventing a catastrophic natural disaster and deadly injection of carbon dioxide pollution
The Fund Accelerating The Future of Deep Tech x Climate
By Matt Morris • is a Senior Associate with ADL Ventures and has an extensive network amongst the climate and deeptech communities, specializing in materials and manufacturing.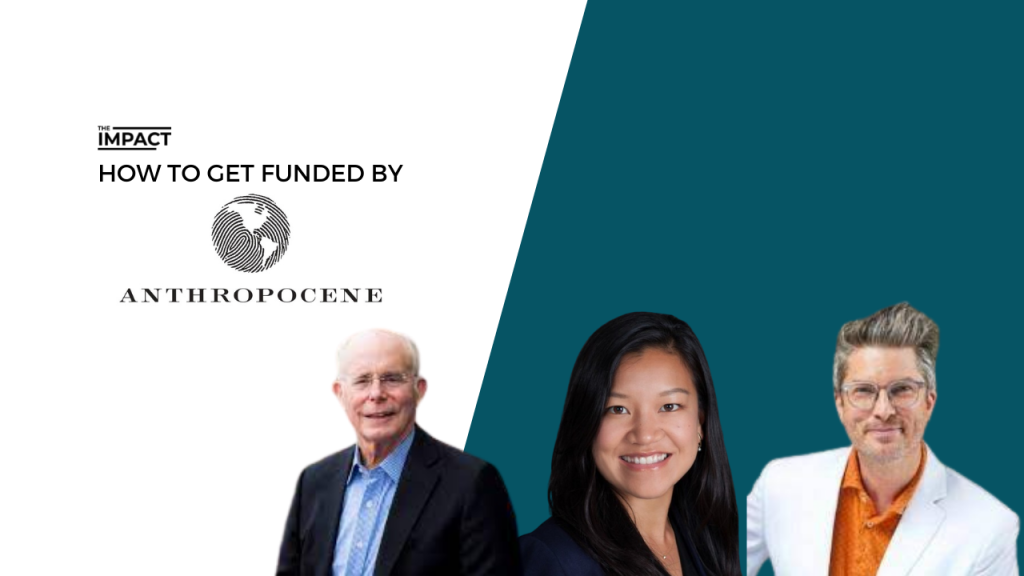 Anthropocene Ventures (Anthro) is an early-stage generalist deep tech and climate tech fund investing in entrepreneurs developing hardware solutions that affect and reduce humanity's imprint on the Earth. Anthro is concerned with technologies and opportunities that are being created today that will sell and be viable solutions 10-15 years down the road in areas such as ocean health, AgTech, and FrontierTech. The team is comprised of skilled entrepreneurs and investors who want to take a hands-on approach to help grow pre-seed and seed-stage companies at their core.

Fund Snapshot

Stage: Pre-Seed-Series A

Check Size: $300k-$3mm, depending on the stage

Geography: Global

Lead/Follow: Prefer to lead and be active in the lives of portfolio companies

Revenue/Valuation Thresholds: No revenue is required
Why was the fund created?
Anthropocene Ventures was created to invest in and accelerate early-stage deep tech and climate tech startups, as few funds exist who are willing to make early bets into unorthodox hardware technologies. Brainstormed in 2018 and founded in 2021, Anthro seeks to fill the deeptech hardware investment void by providing hands-on, early-stage investments into tough technologies that can impact human life on a global scale.
What is Anthro's core belief?
Anthro believes that entrepreneurs do not need to fit into a certain mold and that quality founders with promising technologies are coming out of all sectors with diverse skill sets. Anthro is particularly interested in and aligned with national labs, which are ripe with skilled engineers and entrepreneurs ready to bring technologies to market that used to take 30 years to commercialize within a decade.
What Domains does Anthro have Expertise In?
Anthro combines its internal knowledge and talent with a large network of technical advisers who are able to provide additional insights. The internal team has specific expertise in renewable energy, manufacturing, water, infrastructure, and general sciences. They seek outside help to better understand the intricacies of an innovative technology as a company progresses deeper into due diligence. Additionally, the Anthro team knows how to grow and scale businesses from concept to commercialization, and is able to support their portfolio companies through their countless entrepreneurial experiences and intimate understanding of the startup journey.
What type of portfolio support does the team provide?
In addition to infusing capital into startups, Anthro likes to be hands-on in their startups, especially at the seed stage. Anthro provides support in a number of ways, including but not limited to:

Scaling industrial processes

Support early-stage entrepreneurs (both physically and mentally)

Running the business

Operational support

Networking with investors and strategic partners, particularly in Asia

Skill development
What is Anthro's investment process and timeline like?
Pre-seed – Anthro moves particularly fast for very early-stage companies, making a decision within roughly 2 weeks. At this stage, Anthro focuses particularly on the team and the overall market size and potential for the product.


Seed – The sweet spot for Anthro, these companies will undergo a lengthier due diligence process which can take upwards of a few weeks. Anthro does this as the investor team will be particularly active within the lives of these startups, taking board seats and being close advisers, helping with the day-to-day of these startups.



Series A – Anthro will also move through these deals particularly quickly, as these companies tend to have traction, and the investor team works closely with investors in the company to move through diligence swiftly.
What would make Anthro consider deviating from their typical criteria?
As a generalist fund, Anthro has a lot of flexibility in terms of what the team will invest in. While not contrarian, the team will deviate from its typical criteria for stage and sector if the product or service positively impacts climate and humanity, is a clever solution to a real problem, and has a diverse founding team. Even though the fund is not an impact fund, the team will use impact as the driving factor for these investments.
Sign up for The Impact and discover climate startups & opportunities before it hits the front page
Lake Kivu • The Danger Of A Limnic Eruption
By Stanley Lee • is an aspiring contributor in the clean-tech space after tenures in software and small business.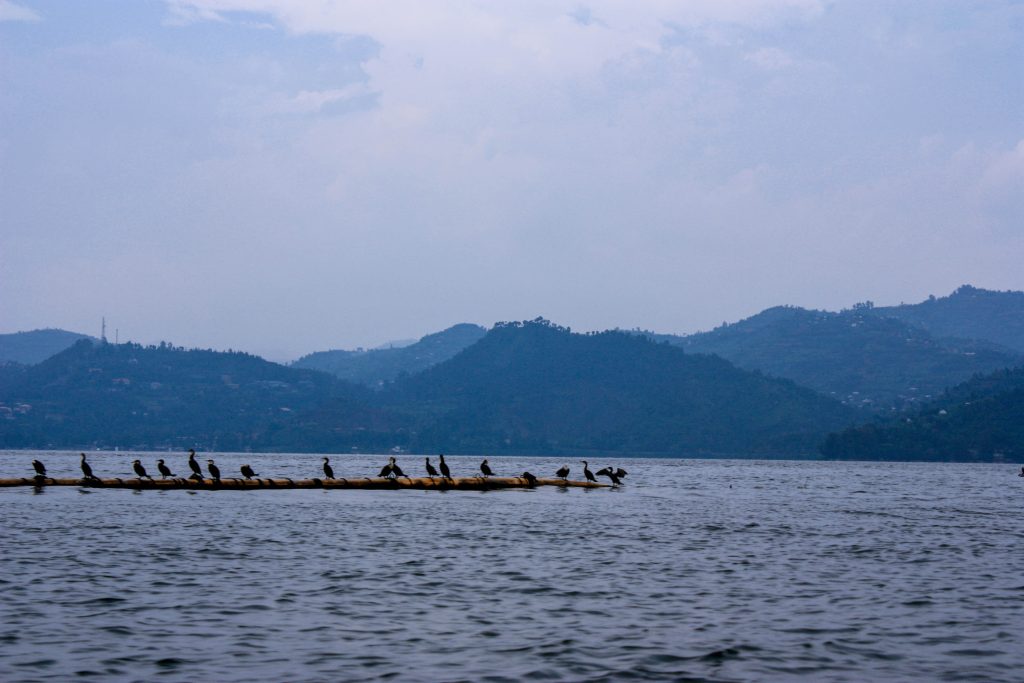 Lake Kivu is one of the African Great Lakes, located on the border between the Democratic Republic of the Congo (DRC) and Rwanda. Its claim to fame is not pristine waters, rare fish, or an elegant shoreline. Instead, Lake Kivu, along with Lake Nyos and Lake Monoun, share the deadly habit of sporadically belching massive gas clouds of carbon dioxide.

These limnic eruptions, a rare type of natural disaster where dissolved carbon dioxide will suddenly and violently erupt from deep lakes, form lethal gas clouds that suffocate wildlife, livestock, and humans. The danger lies in the carbon dioxide, hydrogen sulfite, and methane that reside and accumulate in the depths of Lake Kivu. When the lake becomes oversaturated with gases, an eruption is imminent.
Putting the Threat of Limnic Eruptions into Context
Lake Nyos's limnic eruptions in 1986 released over 80 million cubic meters of carbon dioxide, which killed around 1,700 people and 3,000 livestock by asphyxiation. Today, if mismanaged, Lake Kivu has the potential of a limnic eruption that dwarfs the one in Lake Nyos by comparison. This would initiate a blast that could kill millions of citizens in one day through a toxic cloud release containing  2000 ppm hydrogen sulfide.

The impact would be catastrophic, requiring an unprecedented disaster recovery effort just to bury the dead once safe to enter the zone. Recovery from this event could take years. It would destroy the nearby ecosystem, killing all fish and animals, exacerbating food and water insecurity. The lake water would no longer be potable after a turnover, as it becomes eutrophic. The limnic eruption would also emit 2 gigatons of carbon into the atmosphere that day – the approximate equivalent of one-third of the total annual emissions from the United States in a given year.
Why Previous Projects on Lake Kivu Fail to Avert Potential Catastrophe
Decades ago, scientists discovered that these types of outgassing events were occurring every thousand years or so when gas concentrations became so large that they triggered limnic eruptions. They realized that safely releasing the gases from the lake before too much accumulated was key to preventing another catastrophic blowout. This has proven to be a challenge to successfully implement.   

From 1965 until 2003, extraction of the gas was small-scale. The extracted gas was used to run boilers at the Bralirwa brewery owned by Heineken near Gisenyi. More recently, in 2015, Rwandan KivuWatt, owned by ContourGlobal, began operation of their 26 MW facility that took seven years to build. Still in construction is Symbion Power Lake Kivu Limited (later purchased by Shema) who developed a design with the same technology to extract methane for power generation.

However, the Rwanda Environmental Management Authority (REMA) did not accept the Symbion Feasibility Study nor their ESIA and refused to issue a permit for them to build a full-scale plant on Lake Kivu. So, for now Shema is only allowed to build a demonstration-scale project to test the impact on the lake.

Rwanda and Congo formed a joint working group called Expert Working Group on Lake Kivu Gas Extraction. In 2009, they published the project evaluation document called Management Prescriptions (MPs) for Lake Kivu Development. This document is legally recognized in both countries.

According to a 2020 peer-reviewed paper by Hirslund and Morkel, of the 14 requirements listed by the document, both Shema and KivuWatt fail to comply with most of them. The peer-reviewed paper set out these non-compliances of KivuWatt's design. Shema's demo facility is still under construction, so commissioning and testing still need to be completed. However, the MPs are not guaranteed to remain as robust, especially against lobbying from operators to bend the safety rules. As the facility was designed by the same engineering company as KivuWatt's, there's been little material change to improve compliance with the MPs.

Their key non-compliance is not returning the degassed water to the required depth at which it must re-stratify with equal density, below the main gradient. Both operations release degassed water too shallow for their density, and the resultant dense plume descends through the main gradient at a 260-meter depth. This destabilizes the gradient layer, weakening the most important feature governing the lake's stability and its defense against a limnic eruption.
Can Anything Promising Be Done About This Threat?
Lake Kivu has the potential to create an extinction zone and potentially start new conflicts due to competition for resources. These potential humanitarian impacts could surpass the Rwandan genocide in numerical and speed comparisons. Another limnic eruption would consume a massive proportion of our carbon budget with a spike that dwarfs all other daily, global emissions.

In order to avoid a natural disaster – gas must be consistently siphoned out of Lake Kivu. Right now, it's imperative that outgassing plants optimize their designs and comply with regulations.

Stay tuned for the second half of this piece to find out about a company that is working on addressing the threat of limnic eruptions.
Editors: Swarnav S Pujari, Stephanie Zulman Writers: Matt Morris, Stanley Lee

If you aren't absolutely thrilled with The Impact, reply and let us know why. Or you can unsubscribe from all updates by clicking here.

Copyright © The Impact 2021. All Rights Reserved || 19 Morris Ave, Bldg 128, Brooklyn NY 11205