How biology can reduce carbon emissions


Howdy
We have some huge things cooking coming out each week starting next week. So keep your eyes peeled.
This week we discuss a big raise ushering movement in Europe's demand response market and how one startup is using biology to create carbon negative chemicals!
In Your Inbox: Sympower raises to grow Europe's demand response markets; Cemvita is using biology to reverse climate change
Sympower Is Enabling Europe's Demand Response Market
By Matt Morris • Matt is an Impact Investment Fellow with Vectors Angel and an independent consultant for renewable energy and cleantech startups.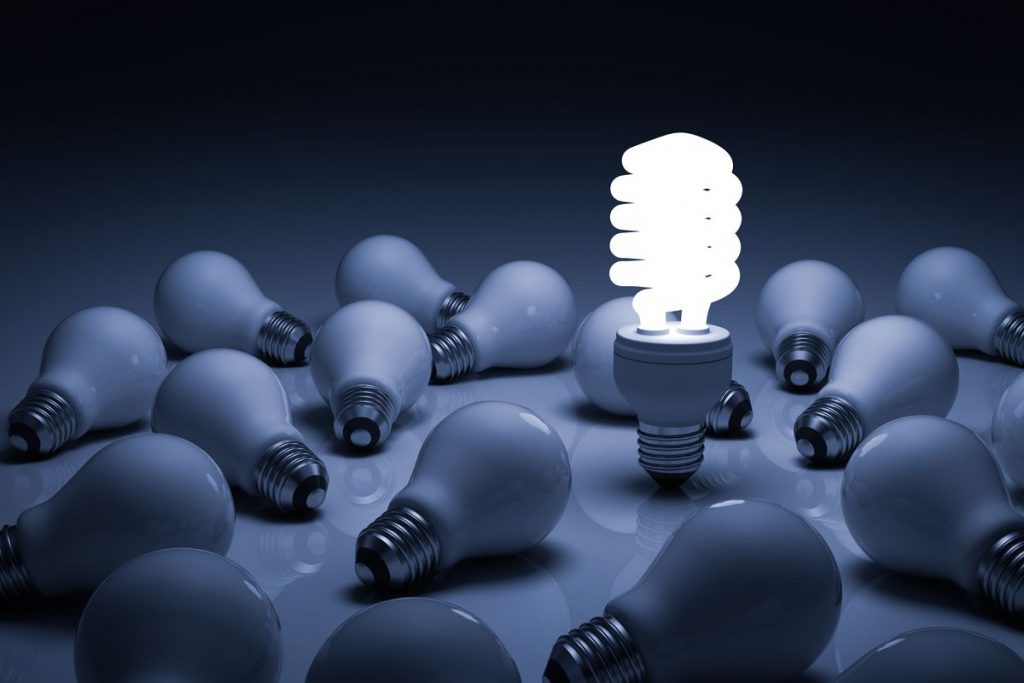 Dutch demand flexibility startup Sympower has completed a €5.2mm Series B, backed by Kees Koolen, raised to bring increased demand flexibility to European electricity markets. Sympower has already made a mark on the European grid system by partnering with Fingrid, Svenska Kraftnät, and TenneT.

The power industry is one where the simple rules of supply and demand drive efficiency in both operations and revenue. Inefficiencies caused by supply-demand imbalances drive fluctuations in electricity prices, with energy consumption peaks prices occurring at times of high demand. Demand flexibility alleviates the stresses of price volatility by shifting energy consumption to times where there is greater availability of cheaper resources.
Utility participation in demand flexibility in Europe signals strong support in the shift towards renewable energy power generation, as supply volatility in renewable sources adds risk to electricity markets
Peak shifting as a result of demand flexibility not only reduces electricity costs for the average residential, commercial, and industrial sectors, especially for powering HVAC systems and boilers, but it mitigates the risk that is posed by variability in the renewable power supply
Policy on grid optimization will further expedite the need for demand flexibility and increase the case of smart grid deployment


An effective solution to grid imbalance is essential to reliable power grids in the green revolution. Due to natural variability in wind and solar assets, predicting supply becomes a significant challenge. Sympower's solution to variability further legitimizes renewable assets and provides a more clear pathway for the integration of energy storage systems.

Because demand flexibility essentially shifts demand to times periods of less usage, energy storage can be a sink or source for power supply during peaks and troughs. In the field, that means taking advantage of price arbitrage to provide financial stability in power volatility. While Sympower's software solution to demand flexibility is just the start to more reliable, cheaper power, it paves the way for further innovation in grid optimization and DER.
Sign up for The Impact and learn the perspectives behind the latest sustainability trends
Cemvita Factory – Synthetic Biology to Reverse Climate Change
By Daniel Kriozere • is a Business Analyst at Lawrence Livermore National Laboratory and aspiring investor & advisor to clean-tech startups.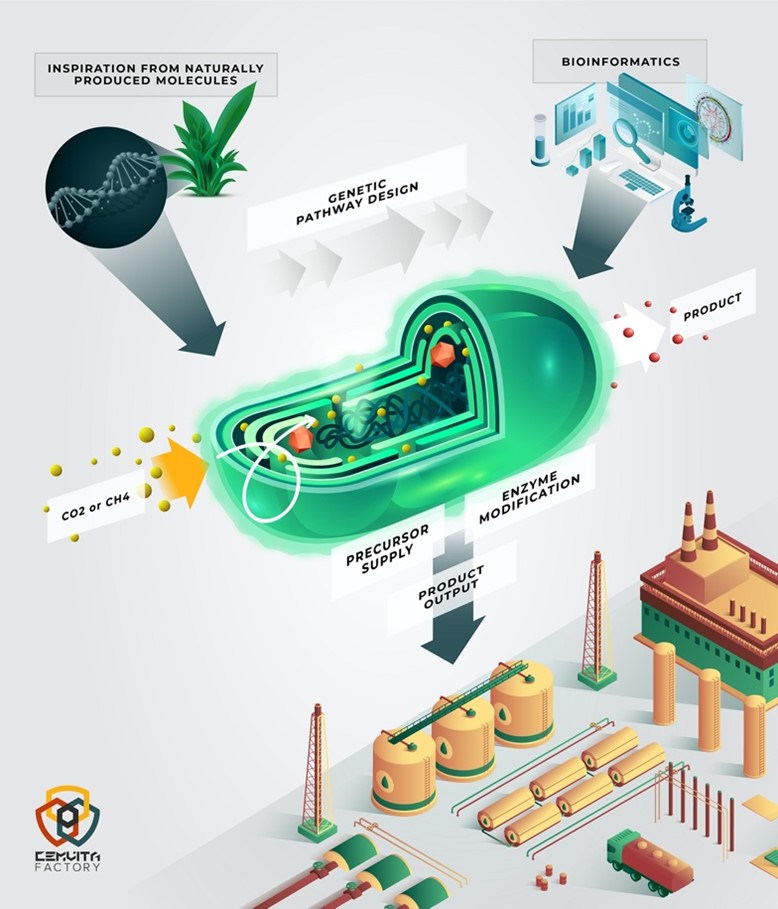 Can you describe what Cemvita Factory does and the potential impact?
We engineer microbes to use carbon dioxide or methane as a feedstock to produce carbon-negative industrial chemicals. Because we are using emissions as input, we lower the feedstock cost, and since nature-inspired bioprocesses happen under ambient temperature, we eliminate the emissions and cost due to the status quo energy-intensive chemical reactions. The addition of these two benefits makes it possible for us to produce carbon-negative chemicals. Our platform is designed to create custom microbes for clients through a rapid, affordable, and repeatable process. These are oil and gas, chemical, mining, and aerospace companies that strive to apply nature-inspired technologies for reducing their carbon footprint while creating new revenue streams.

Our vision is to scale our platform to utilize 1 gigatons of carbon dioxide per year by 2050. We believe this is possible since we are targeting chemical intermediates that have huge market sizes, especially the precursors to polymers and plastics. For example, with bioethylene alone we can get to 20 million tons of carbon dioxide per year by 2030 and ramp up to more than 500 million tons of carbon dioxide per year by 2050. That's just one molecule and we have 30 more that we'll be commercializing with our partners in the years to come.
How do you differentiate yourself from competition?
There are three main pieces that differentiate us.

We are carbon negative. We achieve this by specializing in using carbon dioxide and methane as feedstock. This leads to our special focus on the microorganisms that use those as feedstock. Most typical synthetic biology companies use model microorganisms like E-coli and using sugar as feedstock.

Other differentiator is that we can help scale up our carbon dioxide utilization pathways. We have bioreactors from 0.1L to 1000L. This scale up process helps us go from biochemistry to chemical engineering and then to process engineering, which is what our clients need.
What does the current landscape look like?
The carbon capture and utilization market is rapidly growing. The global market size for carbon dioxide utilization is set to reach a market value of $70 billion by 2030, which will then increase to $550 billion by 2040. Many companies are capturing or planning to capture carbon dioxide but don't know what to do with it other than pumping it underground when/where possible. There is a huge demand for carbon dioxide utilization, and we have a very tangible solution.
What does the future look like?
The future is climate-positive and carbon-negative, but the pathways to get there need to be developed. In our view, the future is not just a function of time passing but what we proactively create. We have a mission to utilize 1 gigatons of carbon dioxide per year by 2050, but that's not enough, we also have a realistic route to getting there.
As manufacturing moves towards more sustainable materials, chemicals are a decent piece of the puzzle. The question I am thinking about is what will the competition look like? Cemvita Factory focuses on producing specific chemicals for manufacturers, but how will individual chemicals compete with one another? Will Cemvita's process compete on margin with others? What about competing with impact, as other companies are chemically recycling waste? One thing is for sure, there is demand for this technology from investors and manufacturers.
Bitcoin is the key to solving Climate Change w/ Jeff Booth
Contrarian Climate is a podcast focused on exploring "contrarian ideas" and new perspectives from people focused on helping address climate change.

Jeff Booth is a serial technology entrepreneur and currently working at the intersection of climate and crypto. With a focus to help ensure life is comfortable for his kids and family he wrote the book: The Price of Tomorrow to explain why he believes we need to fix our financial system first to solve the world's biggest social issues, including climate change.

This interview is highly insightful and dives deep into why our financial system is holding back the benefits clean technologies like solar bring us.

Jeff Booth's Book: https://amzn.to/3tA4VuJ
Jeff Booth's Twitter: https://twitter.com/JeffBooth

Check out and subscribe to our Youtube Channel for future episodes!
Writers: Swarnav S Pujari, Daniel Kriozere, Matt Morris

If you aren't absolutely thrilled with The Impact, reply and let us know why. Or you can unsubscribe from all updates by clicking here.

Copyright ©  The Impact 2021. All Rights Reserved || 19 Morris Ave, Bldg 128, Brooklyn NY 11205