😇 It's the holiday season so I'm finally giving you the gift y'all asked for… All of our podcasts are officially available on both Apple Podcasts and Spotify. So go over like, subscribe, listen and leave a review to show us how hyped you are.
As a way to celebrate we've released an episode that has dropped on Apple and Spotify first – before going live on YouTube. Shoot me a reply to let me know how you liked it.
💰 The Fund Finding the Climate Superheroes at the Seed Stage
Collaborative Fund is investing in Seed and Series A startups that can produce outsized returns on capital and for humanity.
Collaborative believes that extraordinary financial returns can also produce positive social benefits, as the economy is becoming more values-based.

💨 A Scalable Technology Decarbonizing Trucking • Remora Carbon
Remora has developed a tailpipe fitted device that can remove ~80% of the carbon emitted from a semi-truck
They currently have pilots qued up for January 2022 and have contracts with groups like Cargil and Ryder
If Remora's tech were fitted on the ~2 Million semi-trucks in the US they could sequester ~340 Tons of CO2
The Fund Finding the Climate Superheroes at the Seed Stage
By Daniel Kriozere • is a Principal at C3, Tech Scout at For ClimateTech, and Venture Scout at Prithvi - and has an extensive network within the broader climate investment and startup community.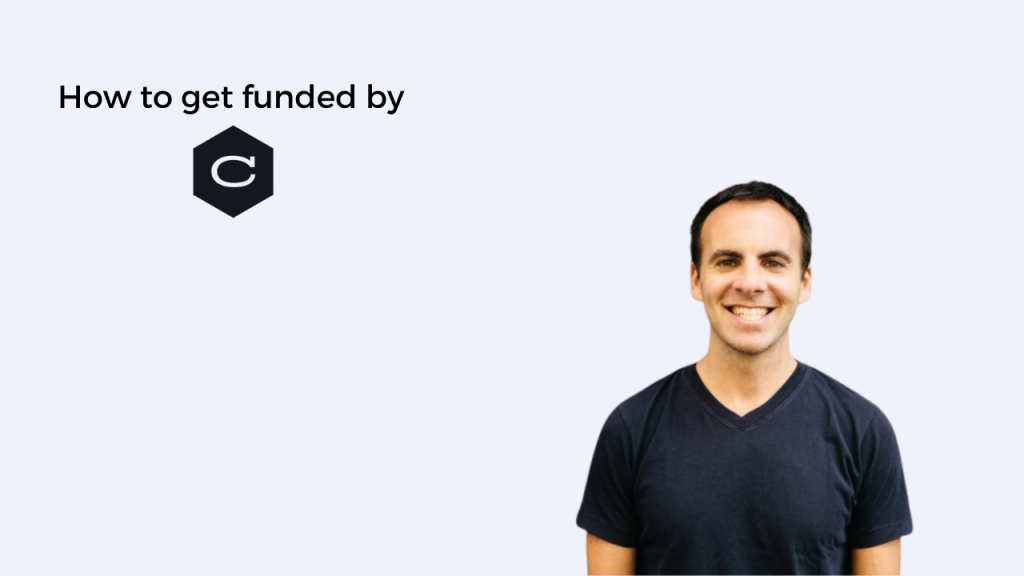 Collaborative Fund invests in businesses pushing the world forward while aiming to outpace the market and produce alpha returns over the next decade and beyond.

To do so, Collaborative asks two questions:
If this startup becomes massively successful, will it make the world a better or more interesting place?

Would a 'villain' invest in this company if their motive was one of pure self-interest?

Collaborative is investing in startups that are a "yes" to both questions.

Fund Snapshot
Stage: Seed and Series A

Check Size: $1-5M

Geography: US, Europe, Asia, LatAm

Lead/Follow: Both
Why was the fund created?
Collaborative Fund was founded in 2010 by Craig Shapiro. Collaborative believes that entrepreneurs working at the intersection of "better for me" and "better for the world" produce outsized returns on capital and for humanity.
What is a contrarian idea that Collaborative Fund believes in?
Though Collaborative's core belief seems commonplace today, in 2010 it was a bit contrarian. The idea that extraordinary financial returns can also produce positive social benefits is rooted in the idea that the economy is becoming more values-based. Collaborative believes that, over time, consumers will increasingly value intangibles such as happiness, creativity, and or transparency. This shift will greatly affect the way we live and work in the future.
It also means that many successful businesses will look different than the ones we know now. For instance, consumer preferences for food may evolve to include products that are environmentally sustainable and ethically produced, given increasing knowledge of how unsustainable our current food system is
What domains in climate tech does Collaborative Fund have the greatest expertise in?
Collaborative Fund invests in the future of food and all the ways it intersects with the climate.

Collaborative made early investments into next-generation food brands such as Beyond Meat, Sweetgreen, Blue Bottle Coffee, Good Eggs, and The Farmer's Dog. More recently, the firm has expanded its focus to include broader agricultural ventures, including; sustainable fertilizers, methane capturing hardware, and advanced farm robotics.

The future of food is a space that impacts all of us in our everyday lives and is undergoing massive disruption, from how things are produced, shipped, packaged, and consumed.
What type of portfolio support does Collaborative Fund provide?
Collaborative Fund partners with our portfolio companies to meet their needs. This varies on a company-by-company basis, but can include:  
Operational support

Go to market strategy

Branding

Hiring
What is Collaborative Fund's investment process and timeline?
Collaborative does not have a rigid investment process. They work closely together as a team to source, research, and decide on investments. The portfolio is their primary sourcing engine and acts as a key component of the diligence.
Sign up for The Impact and discover climate startups & opportunities before it hits the front page
A Scalable Technology Decarbonizing Trucking • Remora Carbon
By Swarnav S Pujari • is the CEO at TouchLight and Appointed Chairman of the Yorktown Climate Smart Communities Task Force.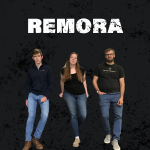 Carbon capture has become one of the hottest sectors in climate over the past year. With every major industry seeking out technologies to decarbonize it's become prevalent that we need more innovative solutions to fulfill the demand the market is asking for. In many cases large direct air capture technologies, like the one's Twelve (formerly Opus 12) are building, or massive efforts to build better vehicles that run on batteries or hydrogen are so far out from true scale deployment that we need interim solutions to decarbonize every industry.
Transportation is one of the major sources of CO2 emissions...
This is why it's become a key focus for major corporations with fleets to start investigating ways to decarbonize without having to front a significant amount of capital to purchase electric semi-trucks – which are still in the earliest of days.
Remora Carbon is building a device that captures the carbon emissions from a semi-truck. They sell the captured carbon dioxide to concrete producers and other end-users, helping companies earn new revenue while meeting their climate commitments.
Remora Carbon has developed a tailpipe fitted device for trucks that captures ~80% of the CO2 emitted. That captured carbon is then stored internally to the device and during a stop to fill up the truck's tank the driver can unload the carbon that's been stowed. This carbon is then resold by Remora to concrete producers or other entities that can utilize the captured carbon to produce new products.

As a way to incentivize and expedite the payback period for each of these units, Remora shares the resulting revenue with logistics companies that retrofit their devices on all of their trucks.

Their device is not to be confused with filters that capture particulate matter as their solution is specifically designed to capture CO2. Effectively they've scaled down the traditional large-scale carbon capture solutions that are used on the ISS to clean air or at power plants to now work on trucks.
If Remora succeeds in retrofitting their devices on the 2 Million semi-trucks in the US, they'd be able to capture the equivalent of ~340 Million Tons of CO2 every year. But to put it into context companies like Pepsi that have major sustainability goals – like most corporations today – see 40% of their annual emissions coming from their fleet. Turning these fleets into assets for the major corporations and making it easy for them to meet their sustainability goals makes this technology an easy sell.
Being one of the only companies actually building a tailpipe fitted device to capture carbon and in a position where in January their first units will be hitting the road makes me excited to see how quickly this technology can be scaled up to deliver significant carbon reductions. The exciting thing about their solution is the potential for more carbon offsets to be generated and genuinely deliver a huge impact by partnering with large fleet operators and logistics companies.

With fresh funding, contracts from Ryder and Cargil and a rapidly growing team it'll be interesting to monitor how quickly they can scale their manufacturing capabilities through pilots to eventually retrofit entire fleets over the next few years.
☕ CONSIDERING A WAY TO SUPPORT US?
Consider donating if you found this newsletter useful. These dollars are used to support The Impact and our writers as we continue to produce research and insights in the space.
✍️ WANT TO HELP US IMPROVE?
How would you feel if you could no longer receive The Impact?
Editors: Swarnav S Pujari, Daniel Kriozere

If you aren't absolutely thrilled with The Impact, reply and let us know why. Or you can unsubscribe from all updates by clicking here.

Copyright © The Impact 2021. All Rights Reserved || 19 Morris Ave, Bldg 128, Brooklyn NY 11205