🙏 Thank you Joe Lisle for inspiring an update to the TL;DR section… When you all read and share feedback with us about how we can improve The Impact for you, it makes it better for everyone. Also, you get a shoutout here – so go check out what Joe is up to!
Joe Lisle is passionate about the climate, futuristic tech, and data viz. He writes "To the Stars with Data", a free weekly newsletter exploring the future of humanity on Earth and amongst the stars.
The EU is trying to unwind decades of subsidies provided to fossil fuels – these subsidies came about after WWII (as fossil fuel was cheapest then)
The Carbon Border Adjustment Mechanism (CBAM) is a policy suggestion that imposes taxes on every company based on their carbon footprint – including imported products
The CBAM is being strongly opposed by China and Russia which are major trade partners with the EU – this is likely due to their own fossil fuel usage
🍅 How an alternative to mineral salts can help vertical farming deliver truly organic foods
Current offerings for soilless and vertical farming utilizes mineral salts and products that can lead to food safety concerns – much like how processed foods tend to lack nutrients
Mineral salts currently contribute to 3% of GHG emissions, globally and sustainable farming of them can significantly decarbonize vertical farming operations
Re-Nuble is one such company that is focused on delivering an alternative that helps vertical farmers deliver truly organic produce
Pricing In The Green EU Deal - Facing Opposition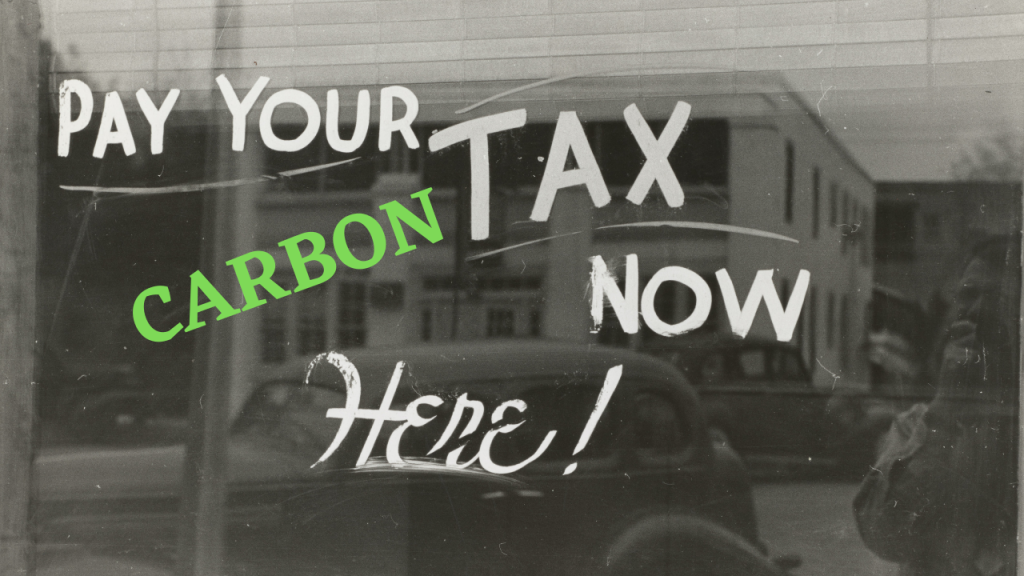 The new Green EU Deal, announced in July, has as one of its aims, setting a high new price for carbon emissions. If it succeeds in raising the price, not even as far as it aims, it'll make it a lot easier for clean technologies to prosper.

One of the hard problems for damping down fossil fuel use (and incentivizing use of clean energy sources) is managing prices.

Fossil fuels have been for decades the beneficiary of complex layers of price supports and other interventions. They were the only reliable sources of inexpensive energy, and that's key to a vibrant economy, so, since the Second World War: price supports.

But, as happens, these proliferated, taking many forms, such that the major challenges of transitioning away from fossil fuels include unwinding price support mechanisms for fossil fuels, and creating appropriate new structures to encourage non-fossil fuels energy uses.

As these evolve, of course, they'll have the consequence of shaping many of the price points for elements of the new energy economy. Pricing is, then, a key element of the EU's attempt to create a comprehensive proposal for its transition.

Among the EU's proposals, and one of the most relevant beyond the EU itself is a Carbon Border Adjustment Mechanism: CBAM. This aims to mitigate competitive disadvantages to European industries from the EU's green policies by taxing the carbon content of imports into the EU, making them equivalent to goods produced in the EU in terms of carbon pricing: firms exporting to Europe will need to pay the same price for their carbon footprint as European companies, and so there's no economic benefit to trying to make products from carbon-emitting processes in countries with less-stringent policies.

The CBAM approach will phase in, becoming fully operational by 2036. At that point, EU importers of goods register with national authorities and buy CBAM certificates. The price of certificates will be based on the weekly average auction price of carbon allowances in € / tonne of CO2 emitted.
Here is where it gets interesting, tough even.

Germanwatch, an observer with a stance that supports economic growth of the global south, reports the CBAM "faces strong opposition from inside EU trading partners such as China and Russia where many stakeholders perceive the mechanism as a confrontational, protectionist measure and in some cases already call for retaliation measures".

Europe's proposal indeed is a pretty direct intervention in the price of carbon, and it already supports far higher cost per tonne than others: over $50 / ton versus $8 / ton in China. Given that 60% to 70% of Chinese power production derives from coal-burning plants, and that it's still building new coal-fueled plants(!), it stands to suffer grave setbacks in its position in the global supply chain, given that the effective subsidies given to Chinese industry from cheap but dirty power will be eroded.

At present, the Biden administration is described as opposing some elements of the CBAM proposal, but also has indicated that it wants to enact something similar, so it seems reasonable to anticipate that, by the time of COP26 later this year, this framework will be on its way to broad, international adoption as a way to assure that there's no economic benefit to dirty work.

The geopolitics here seem inevitable as COP26 draws near: Beijing will threaten to keep expanding coal use unless it gets concessions on the $ / ton cost and will lobby (and hand out incentives for its position), and perhaps push for concessions on unrelated topics (Taiwan, Xinjiang, etc.) while Washington will move toward supporting the EU proposal.

Sharp-elbowed backroom jockeying is inevitable. So is the outcome for carbon pricing: increasing acceptance of international cost rules on $ / emitted ton, with those costs rising over time. The scale of these costs will set the framework for profits and return on investments for all sorts of industries – but coal and other fossil fuels will, inevitably, see their own support fast ebbing. About time.
Sign up for The Impact and learn the perspectives behind the latest sustainability trends
Re-Nuble – Enabling Vertical Farms to go Organic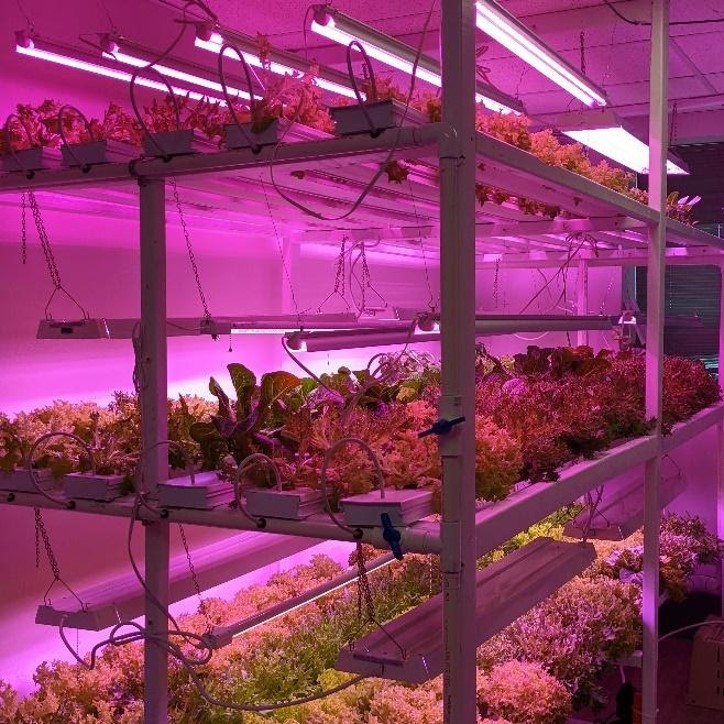 What problem are you trying to solve and why are you trying to solve this?
Re-Nuble is focusing on the input market for agriculture, specifically for soilless or indoor agriculture. When it comes to nutrients, products for soilless farms are fundamentally different than those for traditional farming.

It is hard for farms to go organic by using alternatives to mineral salts. The problem at hand is that for soilless farms to go organic, using any normal organic inputs can cause food safety concerns, or they can clog the system, as microbes latch to any source oxygen, which can lead to root rot. Additionally, products for soilless farms today lack consistency. Re-Nuble's products give farmers the reliability to use Re-Nuble's product as an alternative to mineral salt.
Why are you solving this problem?
When I was a former SAT teacher through a volunteer program in New York City, the kids I was teaching from 8am – 3 pm on Saturday were bringing processed, not nutrient-dense food. As a result, right after lunch, attention levels would drop. With these diets (lack of nutrition), these kids would have a long-term disadvantage. If Re-Nuble can be a way to enable more farms to grow organic so that more people can have access through an increased supply, then we can bring down the price point so that it is more accessible.
How are you thinking about impact?
As mineral salts for agriculture currently contribute to three percent of the global greenhouse gas emissions, we are focusing on the impact of reducing carbon emissions from the agriculture supply chain. Most mineral salts are mined and manufactured in locations such as distant as Russia, China, and Brazil. On top of that, manufacturing is fossil fuel intensive.

Re-Nuble is reducing emissions by providing a sustainable source of mineral salts, and by diverting food waste from landfills. We are currently able to divert 500,000 tons of food waste from landfills per year per facility. By using Away We Grow, a one acre farm eliminates 1.62 metric tons of CO2 (equivalent) from the atmosphere and removes 18.75 pounds of CO2e that would otherwise have been released from food waste sent to landfills

As we scale and grow, scaling facilities and licensing our technologies locally for agricultural economies allows us to reduce food waste. This creates jobs and provides food security for communities.  

The other piece of impact we have noticed is that plants using our mineral salts are showing resistance to stress (high heat, limited water, etc.). If stress on plants is not managed (by cooling and controlling humidity) can impact the harvest.  If our product allows crops to grow at higher temperatures, that means farms can see energy savings due to lower cooling costs. This is huge considering that 70-80% of a farms' expenses go towards on just cooling.

The last part, which ties into why I started Re-Nuble in the first place, is that farms will be able to go organic by using Re-Nuble's products. With an increase in organic supply, I'm hoping to see a 10-15% increase in domestic organic produce supply here in the U.S..
How does Re-Nuble fit into the market today?
The main value point that resonates with our customers is how can we help them increase their marketability and sustainability given that there have been more new farms trying to grow in controlled environments. It has become hypercompetitive.

Farms are trying to:

1) build a brand that shows they're growing nutritionally robust foods,
2) have environmental stewardship,
3) reduce their carbon emissions, and
4) growing organic food. We have positioned Re-Nuble to deliver on all four of those pieces, while being cost competitive to the industry substitute.
Another factor to consider here is policy. Here in the US, a minority of farms can grow certified organic foods using mineral salts but this is heavily dependent on their organic certifier. However, in Europe and elsewhere, produce is not certified as organic if farms use mineral salts or soilless grow media (an alternative to soil). Our platform of products allows for more universal organic certification or certifiability.
Certified organic food and enabling overall sustainable, closed loop operations for these farms is the mission for Re-Nuble. One thing that was mentioned in the discussion with was that there were previously protests to prevent the USDA from letting hydroponic and soilless farms from producing certified organic food. Fortunately, the USDA has allowed for hydroponic and soilless farms to be able to grow organic certified produce.
The protests were coming from the perspective of competing for market share. In a way hydroponic and soilless farms offer traditional farms a complimentary production space, especially when considering different harvest seasons and the impact of climate change on harvests. If traditional farms add a hydroponic or soilless farm to their land, it adds diversity to the crops and revenue streams.
The fact that traditional food manufacturers, vertically integrated, large soil farms and retailers are diversifying is proof that we will start to see more indoor farms expand and new entrants enter this hypercompetitive grower landscape.
Editors: Swarnav S Pujari, Daniel Kriozere Writers: John Conor Ryan

If you aren't absolutely thrilled with The Impact, reply and let us know why. Or you can unsubscribe from all updates by clicking here.

Copyright ©  The Impact 2021. All Rights Reserved || 19 Morris Ave, Bldg 128, Brooklyn NY 11205