🎉 The podcast dude is back…With the team growing I finally can start getting y'all some consistent podcasts with your favorite host on the world's only podcast you need. Like this time, I actually have a season fully edited, get hyped.
A16Z Backed Company Makes it Easy to Remove Your Carbon Footprint
By Swarnav S Pujari • is the CEO at TouchLight and Appointed Chairman of the Yorktown Climate Smart Communities Task Force.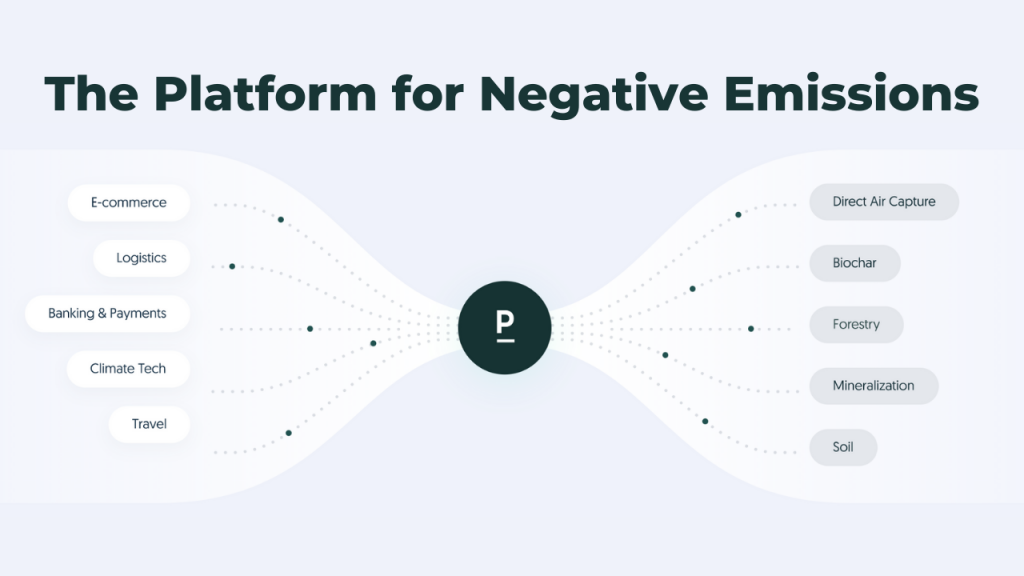 Buying and selling carbon offsets has become all the rage with new startups entering into the space with technology ensuring there's 0 fraud when a reforestation or carbon sequestration project gets funded.

However, carbon offset purchasing still remains an action that seems to be limited to large corporations. While individuals can buy offsets today there is still significant complexity in that transaction that makes it nearly "impossible" for small businesses and mid-size companies to get involved in the carbon offsets marketplace.

There are things that large corporations do that give them the ability to funnel millions, if not billions, into carbon offsets:
Double vetting projects to ensure the carbon offsets they are buying are in fact likely to deliver on their claims
Slow legal process to purchase and sometimes insure the offsets they are buying
The ongoing monitoring and sourcing of new carbon sequestration projects
Taking software to a paper and pencil process
Patch is a fast-growing company that recently received backing from A16Z and is helping automate much of the above processes mentioned above.

Patch makes it easy for businesses to not only pick a pre-vetted carbon offsetting or carbon sequestration project but also helps automate the complex legal process to make a purchase and monitor the performance of the project.

This unlocks the ability for mid-size and small businesses that are looking to participate in the carbon offset market but can't afford to hire a dedicated team to do so.

Funneling new capital into the carbon offsets market is only the cusp of the potential for Patch
While driving significantly more funds into the marketplace by enabling mid-size and small businesses to participate effectively is a huge plus for Patch, it most definitely isn't the most interesting opportunity from a climate lens.

The ability to measure and know the carbon cost of every product sold – which is becoming more transparently known – enables companies of all sizes to include the cost of offsetting every product they sell in the total price.

We already see this as an addon option with airlines and certain eCommerce companies – however, as legislation gets stronger at a global scale it's not hard to imagine every product sold may require its carbon footprint to be included in the total price or pulled out of the margin of the company.

It's this version of the future that makes me extremely excited for the future Patch is helping build.
Simple API endpoints making it easy to integrate the carbon offset buying process in an online shopping world means there is a higher likelihood that more products will be carbon neutral.

Check out and subscribe to our Youtube Channel for future episodes!
Sign up for The Impact and learn the perspectives behind the latest sustainability trends
By Daniel Kriozere • is a Business Analyst at Lawrence Livermore National Laboratory and aspiring investor & advisor to clean-tech startups.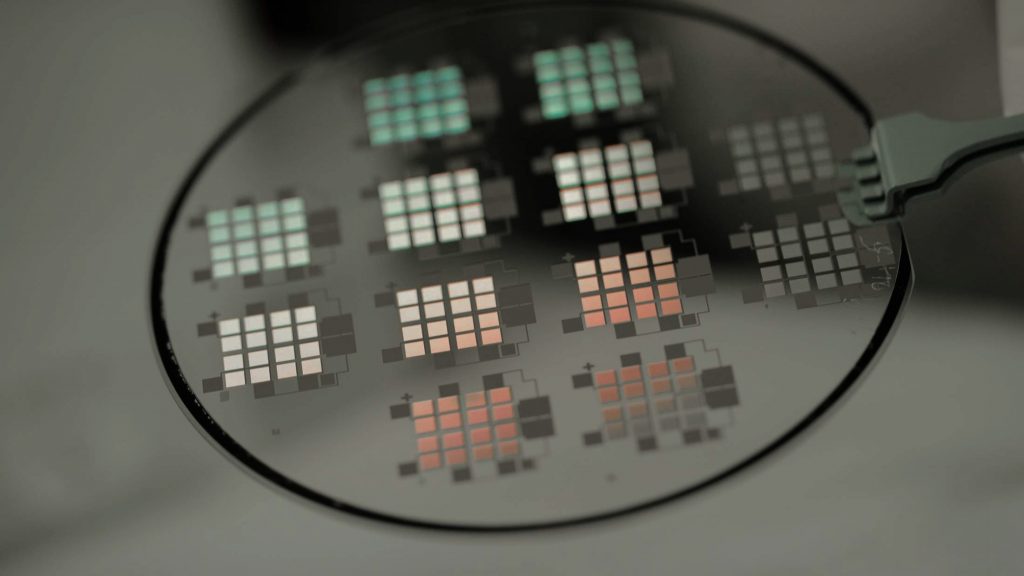 Over the last decade the adoption and growth of solar power has soared. There is an assortment of different pieces that have factored into the rise of solar. Many governments and organizations have set clean energy targets, and are switching over to renewable energies, such as solar. Fossil fuel prices are unpredictable and can vary based on political volatility. Solar power also is a clean and viable alternative to fossil fuels. As a result, the price of solar has decreased.
What if there was a new solar technology that made solar energy a whole magnitude cheaper and more efficient?
NovaSolix is developing a new solar device that will generate the cleanest and cheapest form of energy on Earth by converting all light in the solar spectrum. NovaSolix's carbon nanotube (CNT) antennas are small/thin enough to match the nano-scale wavelengths of sunlight. Their antennas can convert the electromagnetic spectrum much more efficiently than photovoltaic (PV) cells, achieving near 90% efficiency (versus around 20% for current PV). Their technology inherently has a higher energy density. Not only does NovaSolix compete on cost and efficiency, but NovaSolix also competes on durability.
To put the technology into perspective, today's solar technology is based upon the photovoltaic effect. As a photon approaches an electron, if the photon has the required minimum energy, it can "knock" the electron, across a "PN" junction which creates an electric current. Instead of viewing light as photons, light can be viewed as waves of electromagnetic radiation. NovaSolix is creating antennae that to take full advantage of the electromagnetic radiation spectrum – their technology is compatible with a wide range of frequencies, as low as infrared light and as high as ultraviolet light. On top of that, their antennae can also convert weak light to power.
The market for solar power is huge – the global solar energy market was valued at $52.5 billion in 2018 and is projected to reach $223.3 billion by 2026. The solar market today is almost all PV. There is room for many players in the solar market, and demand will only continue to grow.

Some trends that are driving innovation include cost per watt, longevity, and that PV solar is the cheapest source of power today. Opportunities for improvement in the space include reducing installation time, reducing land usage, reducing material usage, and increasing energy efficiency/density. When decreasing the number of panels, that creates an impact along the whole supply chain – from the manufacturing of the panel to final installation, meaning that less material is processed and shipped. NovaSolix is leading the way for innovation in the PV space by greatly increasing the energy density of solar.
BlueTech Blooms in Miami – Seaworthy Collective Launches Inaugural Cohort
By Matt Morris • Matt is an Impact Investment Fellow with Vectors Angel and an independent consultant for renewable energy and cleantech startups.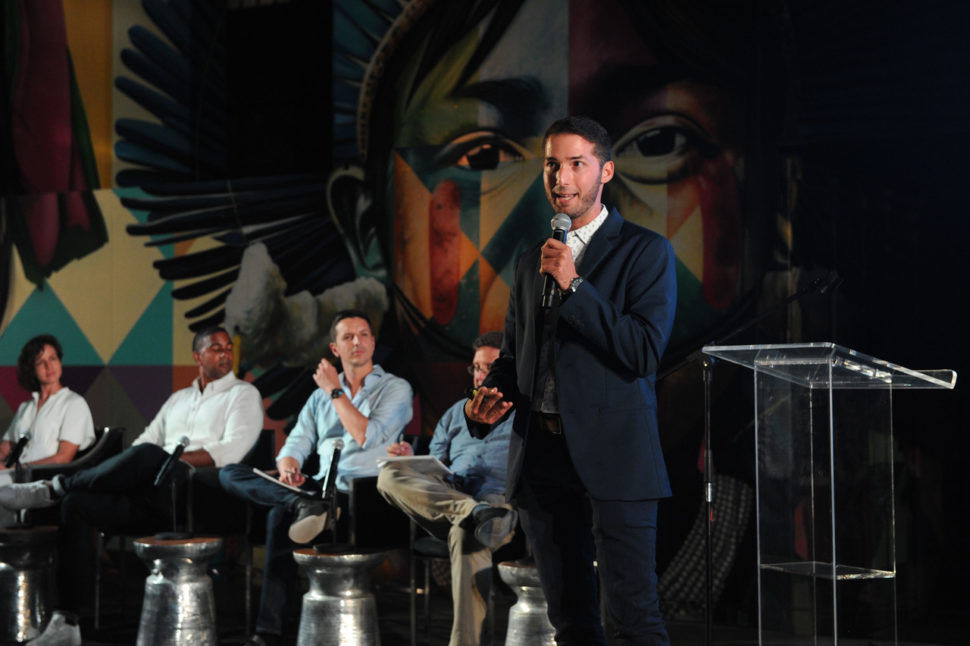 Miami, a city where beaches and the ocean are synonymous with its name, has become a boon for venture capital across all sectors over the last year. But innovation, especially as it pertains to ocean technology, has been slow to develop as not many resources for incubation and acceleration exist.

That is until now, as Seaworthy Collective, an ocean technology venture studio and startup community, opens with its first cohort to build entrepreneurs in BlueTech and an ecosystem of experts and innovators to make real change to Earth's largest aquatic environment.

This week, hear from Seaworthy Collective's founder and CEO Daniel Kleinman, about what prompted him to create the venture studio and how he and the organization's first cohort of startups will help build a better climate future through delving into one of Earth's greatest unknowns.
What is Seaworthy Collective
Born in September 2020 out of frustration with systemic barriers to ocean technology development, Daniel launched Seaworthy Collective to break down these obstacles while building a new ecosystem of BlueTech innovators in an area and region ripe for disruption.

"Seaworthy Collective is the first ocean and climate impact-focused venture studio and startup community in the US, making the [BlueTech] field more inclusive, accessible, and interdisciplinary. The venture studio model democratizes the opportunity for anyone to start to co-create a startup and have intent behind the solutions they develop. We're building teams around solutions that we know are actually going to be high impact, and not just pump out startups to pump out startups. When you think about incubators and accelerators, they're really just out there relying on hope as a strategy that the solutions we need are going to come to them, and they'll help them grow. We can be intentional about saying we're going to help develop the solutions that are actually going to make a real difference."
Systemic Barriers to Ocean Technology
Seaworthy Collective sets out to change the course of entrepreneurship and technology development in the sector by tackling three major systemic barriers to ocean innovation: public funding shortages, a private sector duopoly, and social constructs.

BlueTech research and technology development is notably underfunded; however many of tomorrow's solutions to climate change rest within Earth's blue waters. "I saw firsthand how public funding for the Ocean Sciences is minimal, if not dwindling, having worked at one of the leading oceanographic research institutions in the US." We are beginning to see an influx in capital to the sector for a variety of technologies born from solutions in the ecosystem, but this is still largely funded by interests in the defense and fossil fuel industries, of which many technologies need to be de-risked first via non-dilutive funding and extensive field testing.

As for duopoly and the private sector, "The honest truth is that the majority of people, startups, and technology end up working for defense. That duopoly was actually validated by a study called the Ocean 100. It came out at the beginning of the year and it mapped out the 100 largest corporations making up the majority (60%) of the blue economy. To no surprise, nine out of the top 10 are fossil fuel companies, and the overall majority were fossil fuels and defense companies. So as an innovation concept, the current system for funding and facilitating the development of solutions isn't really built to solve the problems of our time like overfishing, plastic pollution, climate change, and sea-level rise."

Lastly, social constructs and barriers to breaking into the world of BlueTech largely have to do with the number and types of opportunities that exist for technologists in the ocean economy. "I have watched so many people in mechanical engineering go to work for large defense companies or aerospace companies as that is where a lot of the work and money is going. Meanwhile, in the marine sciences, most don't consider paths beyond the public sector and academia, so there are social constructs within tech and the sciences alike and need to be broken. There is this confluence of social constructs and monopolies that has prevented us from actually facilitating the development of the solutions on all sides that actually solve the problems of our time. So that's where Seaworthy Collective was born, to address these systemic barriers and start building that pathway for developing the solutions we need."
How Does Seaworthy Collective Work and What Do You Offer the Community?
"Our non-profit social impact arm builds and educates our community, making ocean innovation accessible, inclusive, and interdisciplinary, starting with our Sea Change Makers Series. We have panels where we have deep dives into cutting edge tech, as well as basic introductions into subjects like 'what is the blue economy?' and 'why does diversity and inclusion matter for the future of BlueTech?' "

"Our for-profit economic impact arm co-creates and crowdsources convergent startups through the first BlueTech venture studio in the United States, catalyzing traction and collaboration by providing access to network connections, talent, and capital. We are developing opportunities and solutions that individually have great potential for impact, but as collective systems, really magnifies that potential. So when you pair aquaculture/a fish farm with a seaweed farm, you're offsetting waste of that fish farm, sequestering carbon dioxide and nutrients, creating potential for anything from bioplastics, to carbon sequestration, and beyond. You can then make that a closed system using coastal resilient mangrove forests, reef regeneration projects, or even seawalls that can then be monitored by a sensor network that could be powered by ocean energy, and finally have a plastic pollution, detection, and removal business that keeps the ecosystem for those products pristine. So instead of one-off solutions, what we're really building is local scale, regenerative blue economies, which altogether is completely scalable."

"Everything starts with our startup community, which we activate through our Opportunities for Sea Change, where we seek out current and aspiring founders to co-create or crowdsource existing startups for our venture studio. Through our venture studio, we catalyze traction and collaboration with access to our network of over 100 mentors and collaborators, our community of talent with potential co-founders and operators, and our investing partners with over $1 billion in collective capital under management. This all leads up to our pitch showcase that allows us to demonstrate the startups' traction and share the pipeline of startups we create to help drive the development of a regenerative blue economy for any coastal area with an entrepreneurial ecosystem."

"We also partner with incubators and accelerators as we're working to decentralize venture building, which is how we scale our model. We combine our centralized community, network, and access to capital, but share the access to our pipeline of startups. Working with incubators and accelerators that may not even be in the BlueTech space, we're able to provide the resources to tailor to the space along with our pipeline of startups, which act to collectively expand the ecosystem for ocean innovation and regeneration.

"Our audacious goal is to grow and develop over 3000 co-created and crowdsourced regenerative ocean and climate impact ventures by the end of the ocean decade in 2030. With that in mind, we're looking to scale to 50 cities by the end of the decade. We've started by building the scalable model for a regenerative blue economy here in Miami and South Florida."

"It's not even an innovation problem as much as an implementation problem, in that there are all of these barriers that prevent the solutions from getting out there in the first place. We're just the first one really taking on those barriers head-on and knowing that, if these startups and solutions get out there, they will make a real difference."
"Historically, we've let policy drive innovation. And now it's time for innovation to drive policy. Miami is now a very big player in tech and innovation. There's so much venture capital coming into ESG, but where are these solutions going to come from? It's about building community and startup pipelines. It takes a community to build an ecosystem, and our pipelines can expand our both the community and solutions globally. This is really based on empowerment and social impact, and not just about tech and innovation."

"It's the earliest of the early-stage gap that we're solving, no one else has done the early-stage community building work or a venture studio for ocean innovation. But the fact is everyone thinks you need a Ph.D. to innovate or a Marine Science degree to be in the BlueTech space. No one addressed those before we can even get to the solutions themselves. We make it easy for those who want to learn more and be involved with the ocean technology innovation environment to join a welcoming community where they can develop the knowledge, skills, and ability for change to lead new technology to market in the blue economy."

Take a look at Seaworthy Collective's inaugural cohort, which launched in July 2021:

SeaGreen Regeneration – A Seaworthy Collective co-created startup that is "A surface to seafloor marine vegetation startup developing productization and scaling carbon and nutrient sequestration"

Clean Coast Innovations – A Seaworthy Collective co-created startup that is "Creating modular sensor packages leveraging citizen science for collecting ESG impact data."

Thalasso Ocean – "Thalasso is Norwegian-Mexican cooperation with a circular blue-economy approach. Our main objective is to harvest sargassum: an invasive seaweed threatening the Caribbean region. We turn this hazard into an opportunity through autonomous harvesting drones that can be remotely controlled from the beach—or anywhere in the world!—and a network of micro-biorefineries, which turn the seaweed into numerous products that will improve our planet's health."

Kee Farms – "Kee Farms is a networked regenerative ocean farm focused on cultivating and harvesting seaweed and oysters. We're focused on climate change action and so we turn our seaweed and oyster biomass into useful value chain products that sequester carbon dioxide from the atmosphere."

Ocean-Based Climate Solutions – "Each Autonomous Upwelling Pump can grow enough phytoplankton to remove approximately 20,000 to 25,000 tons of carbon dioxide over its life. We can produce and deploy enough AUPs to meet most corporation's CO2 removal or carbon-negative credit goals." Read more about OBCS in our interview with Salvador Garcia and Philip Kithil here.

Panasea – "PanaSea is the only open-ocean commercial hatchery of sea cucumbers in the Western Hemisphere selling annual harvests will be sold directly to the $14 billion Chinese markets. Our triple bottom line approach (People, Planet, Profit) ensures that we create a positive impact in the coastal communities where we work."

Intelliaqua – "IntelliAqua brings technology intelligence to the aquaculture industry, enabling businesses to become more competitive, compliant, and efficient by driving digitization across their operations. IntelliAqua addresses the pain points of the pond-to-plate supply chain through farm management, disease advisory, and traceability solutions."

Sipremo – "Sipremo empowers intelligent decision making to take on climate change. We are a technology-driven solution for proactively building resilience and reactively enabling management of natural disasters. Sipremo saves lives and improves critical decision making for companies and governments alike."

Tiktaalik Labs – "Tiktaalik Labs centralizes and simplifies dynamic marine data into an interactive "ocean twin" platform, enabling marine stakeholders to comprehend holistic oceanographic data in real-time. Our platform and tools are designed to streamline complex decisions across the blue tech sector, from climate resilience and risk management to coastal development and renewable energy."

The Addition Company – "The Addition Company is addressing rising sea levels through the convergence of three technologies: 3D Printing, material science, and sensor tech. It is using robotic arms and gantries to 3D Print living seawalls that function as coral reefs and have embedded sensors that track water quality data and communicate via 5G. With each seawall, it is expanding a global network of live water data. The seawalls are also reinforced with recycled marine plastics and are exponentially cheaper, stronger, longer-lasting and better for biodiversity and the quality of water than conventional seawalls."
How To Get Involved + What's Next
Apply to be part of Seaworthy's next cohort in early 2022 – applications through their Opportunities for Sea Change are open and accepted on a rolling basis.
Editors: Swarnav S Pujari, Daniel Kriozere Writers: Matthew Morris

If you aren't absolutely thrilled with The Impact, reply and let us know why. Or you can unsubscribe from all updates by clicking here.

Copyright ©  The Impact 2021. All Rights Reserved || 19 Morris Ave, Bldg 128, Brooklyn NY 11205