🤔 Food can really knock you out… Which is why you're seeing this late night edition of The Impact. They're infrequent, but special. Usually during post-holiday Monday's.
Speaking of food you're gonna find some food related startup below. Enjoy!
🥩 The Technology Bringing Texture to Alternative Meats
Using a new nanotechnology process to produce the textures we crave in meats, but for plant based applications
Gelatex recently closed a 1.2m Euros seed round to scale up this technologyd/

💰 This Fund Drives Climate Impact Today
Buoyant Ventures is a female-led venture fund investing in entrepreneurs using digital technology to mitigate and adapt to climate change
Buoyant is a Series-A sweet spot investor with typical investments ranging from Seed to early Series B.

🌳 A Recipe For Biomass-Based Carbon Removal
On a very high level, what are the inputs, processes, and outputs involved in removing CO2 by converting biomass to a stable form (e.g. biochar)
What factors (e.g. scale of systems, nutrient mix, how the end products are used) are impactful? Here, we'll break down each of those components like a recipe.
The Technology Bringing Texture to Alternative Meats
By Stephanie Zulman • is a Procurement Analyst at LanzaTech and specializes in carbon capture. She investigates the evolving markets opportunities and innovative solutions stemming from the carbon capture sector.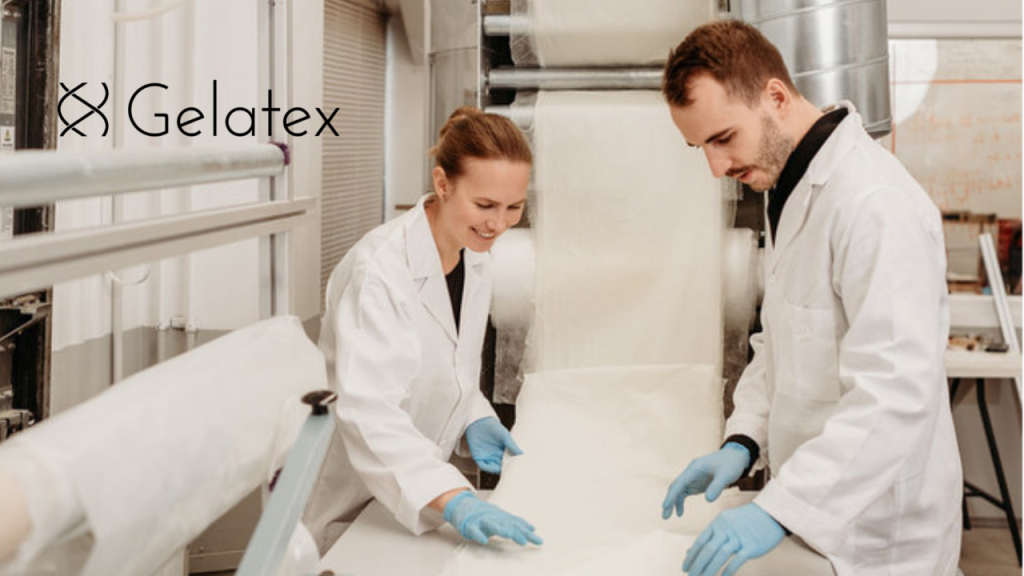 In the eyes, mouth, and heart of the consumer, the nuances of a burger or steak order are usually limited to: "how well done would you like it?" So, the deepest level we usually focus on is how much we want something to be cooked—as this affects the taste and texture. What many don't realize is how truly difficult it is to replicate that texture in meat knockoffs. The science is challenging, hence why Burger King has been able to come out with "The Impossible Whopper", but Outback Steakhouse hasn't introduced "The Unslaughtered Steak.
Have Your Steak & Eat It Too
Beyond Meat has been taking in a net revenue of $5.34 a pound for over a year now, with their third quarter revenues increasing 12.7% to $106.4 million in 2021. According to Statista, the global plant-based meat market value is expected to increase from $11.1 billion in 2019 to a projected $35.5 billion by 2027. So far, US-based companies have led the charge with the introduction of plant-based products. American brands such as Impossible Foods and Beyond Meat have fundamentally transformed the market with their burger patties and sausages made from plant proteins. They tout their lower GHG emissions, higher ethics, and great taste.
Gelatex has created a scaffolding technology that enables companies like Beyond Meat to produce plant-based meats that contain the exact same textures as the authentic meats we've come to love. This breakthrough surrounding textures in alternative meats solves one of the major issues facing this specific industry from significant consumer adoption. The implications are massive, as this will open up the opportunity for many more businesses to take advantage of initiatives and consumer trends that encourage utilizing waste materials and adhering to higher ethical standards of sustainability.
Gelatex's nanofiber scaffolding is so revolutionary because, unlike conventional methods, it overcomes cost, scale, and structure challenges that inhibited the use of non-gelatin materials from being used in the process.

It can be helpful to think of nanofiber scaffolding in the same way as you would if observing a new building being constructed, just on a microscopic level. And like using a plastic beam to provide structure is going to hold up much differently than one constructed of concrete, the tissue of plants ("bio-based materials") are innately different from the tissue structure that us mammals possess in both design and materials.
A crucial issue alternative-meat providers have struggled to overcome is how to successfully transform a plant into something that closely replicates actual meat. Texture has always been an issue that's constrained plant-based product development to the boundaries of sausage and patty. When you visualize it, the differences in production are pretty clear. Ground up materials are much easier to use, but one can't simply churn out the ultra-thin and tender fibers of meat on a spindle. This is what makes nanofiber scaffolding so constricting and developments in the technology so crucial.
Some of the issues holding consumers back from adopting plant-based alternatives with open arms have been taste and texture. No one wants to think about the random plants stuffed into a patty and spiced with a hint of paprika that's taking the place of a cow and its methane farts.

A pivotal constraint holding producers back from supplying that potential demand has been the technology to produce a steak. Gelatex's fills this gap, which will enable an entirely new category of alternative meat to open on grocery shelves and in restaurant kitchens.

Gelatex's options to license their technology are endless. In the alternative meat category alone, they'll likely be hunted by the likes of regular meat producers looking to compete even if it means cannibalizing their existing product lines. There will still be the leather and fashion industry for them to sell their technology too, and in the future they're looking to also branch into tissue engineering.

Their key advantage is that there aren't any other companies who have figured out how to jump the technological and practical hurdles of nanofiber production that Gelatex has. By licensing to producers, they are able to circumvent competing in the market and overall, enable the market as a whole to evolve.
Sign up for The Impact and discover climate startups & opportunities before it hits the front page
This Fund Drives Climate Impact Today
By Daniel Kriozere • is a Principal at C3, Tech Scout at For ClimateTech, and Venture Scout at Prithvi - and has an extensive network within the broader climate investment and startup community.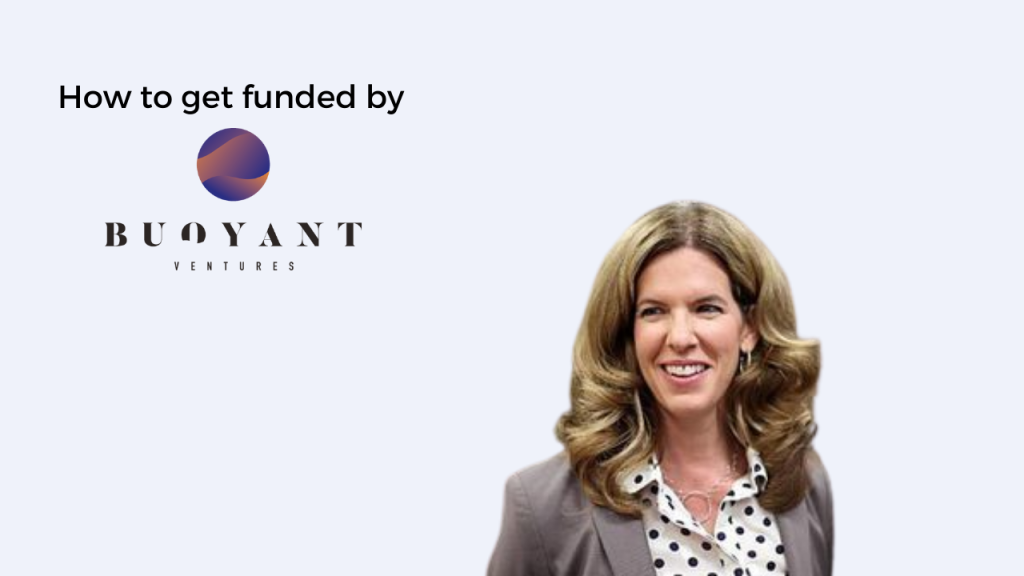 Buoyant Ventures is a female-led venture fund investing in entrepreneurs using digital technology to mitigate and adapt to climate change. Buoyant invests in startups that can reduce carbon emissions in four major industries: energy, transportation, agriculture, and the built environment. Buoyant is accelerating the shift to a clean, resilient future by investing in technology that can be deployed and scaled today.

Fund Snapshot

Stage: Seed – Series A

Check Size: $500K – 5M

Geography: US, Europe

Lead/Follow: Prefer to Lead

Revenue/Valuation Thresholds: Need Customers and Revenue
Why was the fund created?
At the end of 2019, the GPs of Buoyant Ventures, Amy and Allison, realized from their previous experience in venture capital and strategy consulting that the market needed digital solutions for climate. They saw that digitization and data have revolutionized other industries and saw that the climate sector was mature enough to begin disrupting technology built on the backbone of its core foundations.
What is Buoyant Ventures' core belief?
Buoyant Ventures invests in solutions that directly impact climate change. For Buoyant, however, this impact needs to occur today. Therefore, the team believes and is seeking out solutions that can be easily deployed and scaled immediately with minimal technical risk. The state of the world and climate change needs to change, and Buoyant wants to make an impact and help streamline more capital entering the space.
What domains in climate tech does Buoyant Ventures have expertise in?
From Amy's previous experience at Energize Ventures and Clean Energy Trust, and Allison's time in strategy consulting, they approach climate from the lens of finding problems that need to be solved. They have a wide range of expertise, which includes energy, regulatory markets, built environment, EVs, and climate risk intelligence. Buoyant is a research first fund that is supported by a network of experts to help assess and analyze new sectors.
What type of portfolio support does the team provide?
Buoyant wants to be as helpful to the ecosystem as possible. With the startups they support, Buoyant likes to be on the board. The team is happy to help startups, even before investment.
Support includes:

Business development support

Talent acquisition (screening, recruiter, network)

Expert/advisors network

Business & Operational Strategies

Fundraising
What is Buoyant Ventures' investment process and timeline?
Buoyant is a Series-A sweet spot investor with typical investments ranging from Seed to early Series B. Buoyant strongly emphasizes investor-founder relationships and likes to connect with founders and their startups prior to them formally launching their Series A raise.  This way, Buoyant can help and get involved earlier, and Buoyant can see how the startup progresses over time.

Buoyant's investment process is quick and transparent. One of the GPs takes the first call with a startup, and if that goes well, the other GP will talk to the startup as well. Because Buoyant is focused on building relationships, they like to meet in person (if possible) and talk to all of the core team members, as well as a few customers. Buoyant then puts together a competitive analysis that they share with the startup and ask for feedback. At that point, Buoyant makes a decision to invest along with their LPs, or make other introductions for the startup.

For investments at the Seed stage, Buoyant focuses on the founding team and needs to have a high conviction in their abilities and person. Buoyant understands that Seed-stage companies are at the beginning of their sales process and may not have significant customer traction; however, the company must fully understand their market and that their solution is market-ready such that Buoyant can be ready and active to help in that space.
What would make Buoyant Ventures consider deviating from their typical criteria?
As Series A investing is Buoyant's sweet spot, for them to invest at the Seed stage would mean that they would have high conviction in a team and their vision. At Series B, Buoyant would need to be able to add value to the startup, which usually lends itself to bringing a different perspective to the table or tapping into Buoyant's network.
🌳 WASTE TO CARBON CREDITS 101
A Recipe For Biomass-Based Carbon Removal
By Christina Zhou • is a sales operations & enablement interested in streamlining our path to a more sustainable future.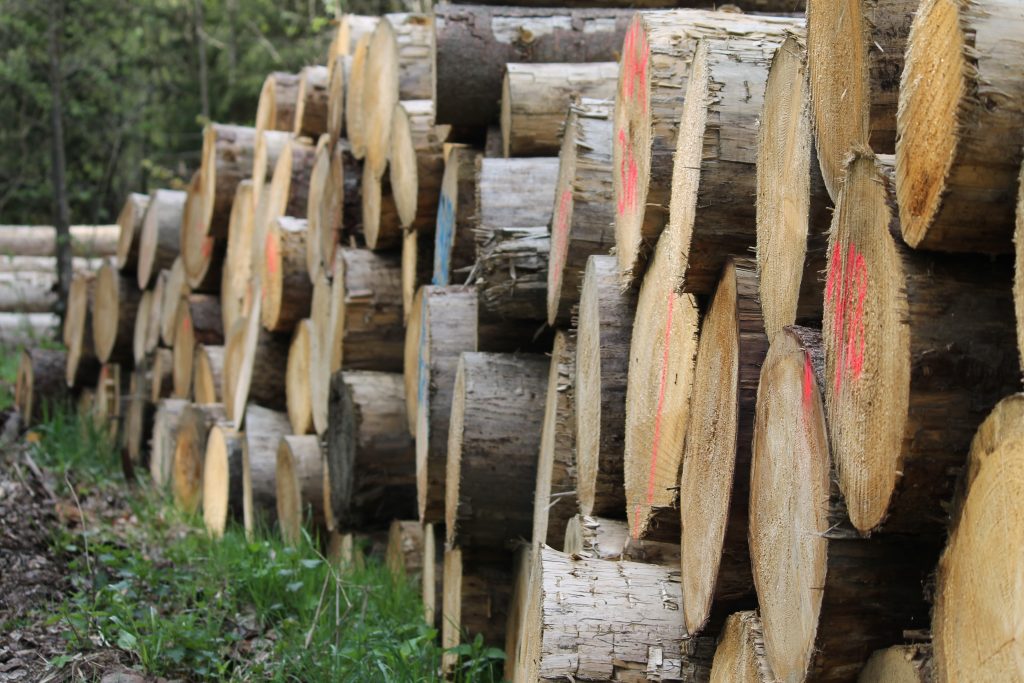 In Waste to Carbon Credits 101: Biomass-Based Carbon Removal, we covered the absolute basics of biomass-based carbon removal and its potential impact.

Let's revisit: On a high level, how does it work, and what factors influence how well it works?

Waste biomass input -> process (pyrolysis) -> CO2 removal via conversion of biomass to a stable output (biochar and bio-oil).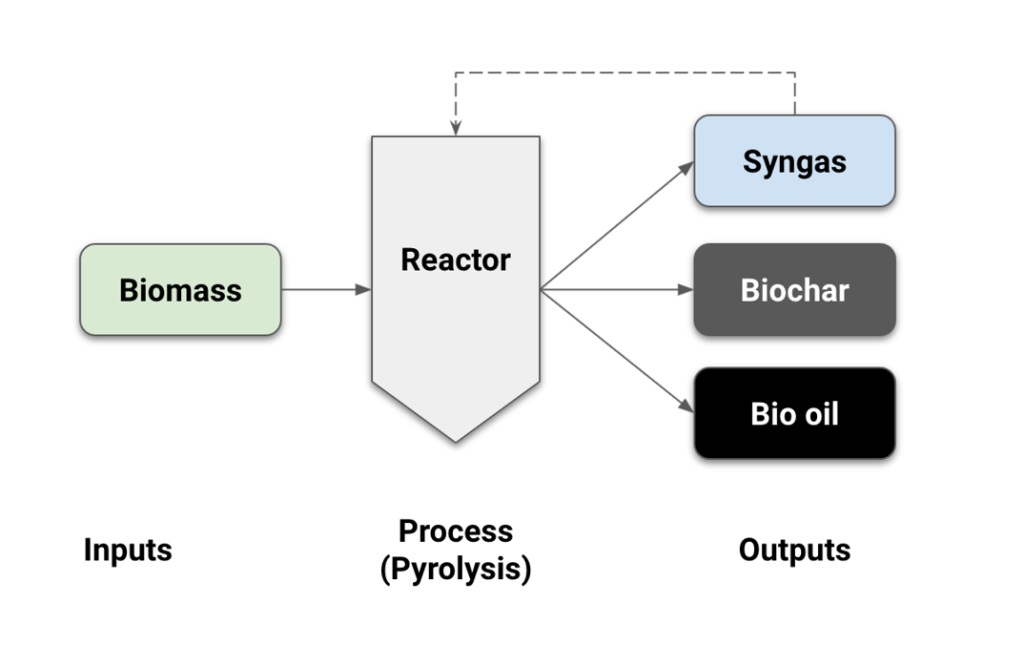 We can think of these different components like a recipe. Similar to how the ingredients, bake time/temperature, and food storage impact the longevity and deliciousness of your favorite cookies, the feedstock, process, and application of the final material play a role in determining the carbon removal benefits of biochar and bio-oil, and co-benefits of biochar.
This can mean any organic matter to be used as fuel/feedstock for a process. Many companies have turned to waste biomass as the source material for these processes. Examples include timber byproducts, agricultural waste/crop residues such as walnut shells or corn stover, or even sewage waste.

Feedstock variables to consider include:
Availability

: How reliably can the feedstock be sourced?

Processing

: How well it can be processed (e.g. does it need to be dried or chopped)

Location

 relative to processing plant: Will the feedstock need to be transported long distances for processing?

What would have happened

 to the biomass if it was not diverted for carbon removal/biochar production? This is critical for determining additionality.

Nutrient mix

: this was 

found to have the biggest impact

 (versus pyrolysis type and temperature) on biochar properties with respect to its use as a soil amendment. Conversely, utilizing more nutrient feedstocks such as manure or sewage waste may 

increase the risk of toxic compounds

 in the biochar produced.
Pyrolysis, a process that involves heating the biomass with low or no oxygen, yields biochar, bio-oil, and syngas. Gasification is a similar process you'll often find mentioned alongside pyrolysis – this also produces biochar but with much lower yields, and is more relevant for using biomass to produce syngas for energy production.

Variables to consider for pyrolysis include:
Type of process:

Slow pyrolysis: produces more biochar (400-600C, 20-50% biochar yield, residence time hours to days)

Fast pyrolysis: produces more bio-oil (400-600C, 5-20% biochar yield, residence time seconds)

Torrefaction: 

Also known as mild pyrolysis

. Produces more biochar (~200-300C, 70-80% biochar yield, residence time minutes to hours).

Temperature


Scale

Homegrown

: This is how biochar production got started. If you search "how to make biochar", you'll find guidance on how to burn biomass in a pit in your yard, or how to build or purchase a small system.

Mobile/Smaller-scale systems

: 

Takachar

 is an example of a company in this bucket. These are simplified, smaller-scale reactors that can be deployed near a biomass source and are advantageous in rural areas without much infrastructure.

Industrial Scale

: Producing biochar at this scale has benefits with respect to 

efficiency and consistency

, such as leveraging the gases produced in pyrolysis for other purposes (e.g. biomass processing). One example of a company that falls under this category is 

Carbo Culture

.
Biochar: This is solid carbon that has been produced on a small scale for thousands of years (it is thought that the use of biochar originated with the indigenous production of Terra Preta in the Brazilian Amazon). Research suggests that it can persist in soils for hundreds of years, if not thousands.
Some of biochar's potential applications include but are not limited to:

Soil

: This is the most well known application of biochar, and includes agriculture, remediation, and green infrastructure applications.

Building Materials

: at this point, there are limited commercial applications of biochar in building materials, though 

projects

 do exist. 

Potential benefits

 include enhanced strength, fire resistance, and humidity control, among others.

Do nothing

 (e.g. bury underground): Self explanatory.

Bio-oil: Bio-oil is often treated as an intermediary to other fuel sources, as it isn't particularly usable on its own. However, the company Charm Industrial is taking advantage of its properties for high-quality CO2 removal by storing it underground in disposal wells. Bio-oil slowly solidifies over time, which makes it attractive from a carbon removal perspective when pumped underground. At this point, there do not appear to be many other companies that specifically seek to produce bio-oil for the purpose of carbon removal.

Syngas: This is a mixture of gases typically consisting of carbon dioxide, carbon monoxide, methane, and hydrogen. Ideally, this is captured and used in the processing of biomass (e.g. drying the biomass), energy production, or at a minimum burned off to prevent emissions of these gases to the atmosphere.

In summary – the feedstock and processing of that feedstock impact the ratios and qualities of the three outputs, and how those outputs are used ultimately determine the climate impact and any additional benefits potentially involved

Next up – we'll take a closer look at the business landscape for this space.
☕ CONSIDERING A WAY TO SUPPORT US?
Consider donating if you found this newsletter useful. These dollars are used to support The Impact and our writers as we continue to produce research and insights in the space.
✍️ WANT TO HELP US IMPROVE?
How would you feel if you could no longer receive The Impact?
Editors: Swarnav S Pujari, Daniel Kriozere Writers: Stephanie Zulman, Christina Zhou

If you aren't absolutely thrilled with The Impact, reply and let us know why. Or you can unsubscribe from all updates by clicking here.

Copyright © The Impact 2021. All Rights Reserved || 19 Morris Ave, Bldg 128, Brooklyn NY 11205