A candid conversation between energy experts


Happy Week of Thanksgiving 🦃

Enjoy this time with your family, either virtually or in person.

If there is something we are thankful for at the Impact – it is the wonderful people like you who help us find new interesting companies and movement in the world of policy that we can dive into and share our thoughts on.

Of course all of you that read The Impact weekly are the ones that keep us writing 😊

In Your Inbox: Upcycled Coffee startup raises seed round; The potential policy impacts of ZETA, the EV lobbying group; An amazing TED conversation between John Doerr and Hal Harvey
The Seed (g)Round for Coffee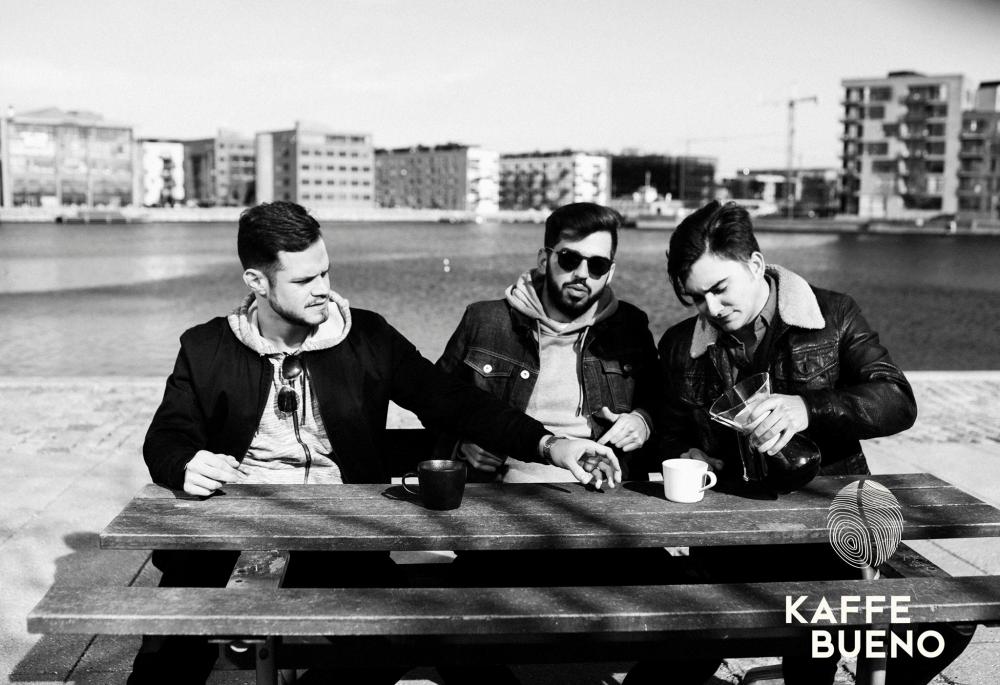 Wake up and smell the coffee! Kaffe Bueno, a startup upcycling coffee grounds, raised $1.3M in seed funding. Kaffe Bueno is using green chemistry and biotechnology to extend coffee's potential – minimizing emissions and maximizing reuse.

Why does this matter?



What's next?


Kaffe Bueno's current products include Kafflour, a gluten-free and high-protein flour, Kaffe Bueno Oil, a lipid used in food and personal care products, and Kaffibre, a natural exfoliating agent in personal care products.
Kaffe Bueno's upcycling process takes advantage of all of the bioactive molecules within coffee and commercializes them as ingredients. They are continuously researching and developing new products derived from the lipids, proteins, sugars, polyphenols, tocopherols, antioxidants inside spent coffee grounds.
The new funding will go towards launching new ingredients over the next couple of years, in addition to growing the company.

Thoughts

We are seeing innovation in both the coffee industry and waste upcycling technology. The coffee industry is prime for disruption, and upcycling technology has been increasing in capabilities. Kaffe Bueno sits at the intersection of the two sectors, where they are filling a need – minimizing waste through upcycling coffee beans. However, there is space for more players to enter the market, which will accelerate this transformation of coffee beans into other products.

Sign up for The Impact and learn the perspectives behind the latest sustainability trends
Powerhouses Join Forces To Push For A Ban On Gas Powered Vehicles By 2030
Earlier this year California passed a mandate to phase out the sale of gas powered vehicles by 2035. With President-Elect Joe Biden winning the election it's no surprise of the timing that these 28 companies joined forces to help drive legislation to ban the sale of gas powered vehicles by 2030.

The Zero Emission Transportation Association (Zeta) backs up the hope that the next decade will be transformational towards switching to a fully electric and green electric grid.

Why does this matter?


The 5 key focuses, as reported by Electrek, will drive significant federal incentives and investment into US manufacturing efforts for EVs
We should see a significant uptick in sales across the EV sector starting with companies electrifying their entire fleets by 2030
Expecting aggressive emissions standards is a likely outcome of this groups efforts in the coming years
Heavy federal incentives to drive consumers to purchase electric will likely help drive vehicle charging infrastructure growth

What's next?


Though the founding team is 28 companies ranging from utilities to car manufacturers like Tesla and Rivian we expect this groups size to grow as more pressure is put on legislators to pass EV favorable laws
Within the early years we expect to see a significant uptick in emissions standards being heavily increased – resulting in automakers having to switch likely to a fully hybrid offering if not fully electric
If federally manufacturers aren't offered subsidies for R&D, it is highly likely we will see a number of brands of automakers file for bankruptcy or shut doors entirely

Thoughts

This is a huge win for the environment, but will likely require heavy analysis by legislators to see how they can support a healthy transition of workers via re-skilling to EV manufacturing plants. If executed properly this will likely bring a major uptick in sustainable job opportunities to many Americans that have depended on the oil and gas industry to support their families.

Zeta has a number of powerhouse companies with significant capital backing – this group should be successful in pushing for its big goal of a ban on gas powered vehicles by 2030.

How to decarbonize the grid and electrify everything | John Doerr and Hal Harvey
John Doerr and Hal Harvey are two legends in the clean fight. TED put together a great conversation between these two. A few awesome highlights we loved from this talk.
How Green Hydrogen is the tech to be bullish about when it comes to making the full transition to clean power
How policy can unlock and rapidly accelerate the technologies and solutions we need to make the world hit its clean energy standards
Why the Paris Agreement is noble on paper, but not what we need from a policy perspective to win the fight against climate change.
Writers: Swarnav S Pujari, Ian Sumner, Daniel Kriozere

If you aren't absolutely thrilled with The Impact, reply and let us know why. Or you can unsubscribe from all updates by clicking here.

Copyright ©  The Impact 2020. All Rights Reserved || 19 Morris Ave, Bldg 128, Brooklyn NY 11205